No Butter Banana Bread (Ve)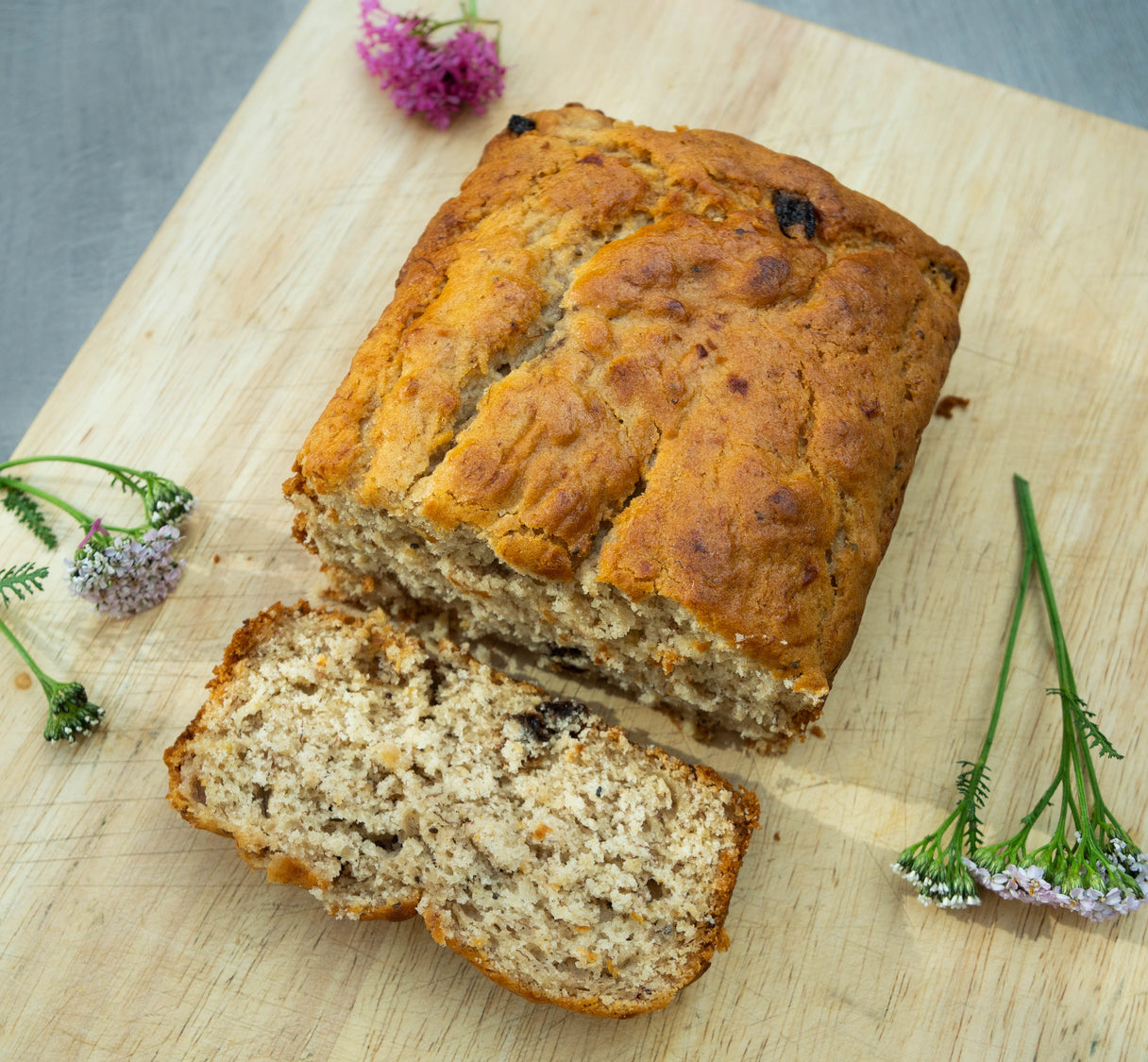 No egg, no butter banana bread. A vegan friendly alternative recipe that is completely fool proof. Outrageously delicious, just happens to be vegan.
Bananas are a great alternative to coffee as they provide energy to your body and brain, keeping you alert for the day. You can learn more about alternatives to coffee in this article by nutritionists.
We've also added chia seeds to this recipe as a great plant-based source of protein. 
Ingredients:
3

 bananas, riper the more delicious

100g soft light

 brown sugar

300g

 self-raising flour

150ml sunflower oil

1 tsp

 

baking powder
3 tsp

 

cinnamon

 

or mixed spice
1 large tablespoon of chia seeds (for extra protein!)
A generous handful of raisins
Recipe method:
1. Pre-heat oven to 200C/180C fan/gas mark 6.
2. Peel your bananas open and use a fork to mash all of your bananas in a bowl.
3. Add in your oil and brown sugar into the bowl with the bananas and give it a good mix until the ingredients are combined.
4. Make a well in the middle of the bowl and add your flour followed by your baking powder, then cinnamon cinnamon or mixed spice, and give it a good mix until smooth. 
5. At this point add your raisins and chia seeds. Stir well for even distribution.

6. Lightly oil your baking tin and then pour in your cake batter.
7. Bake in the middle of the oven for 20 mins.When that time has passed check if the top is browning, put some foil on the top to make sure it doesn't burn.
8. Cook for a further 20 mins. The total bake time is 40 minutes. Your kitchen should be smelling amazing at this point too. 
9. When your timer has gone off. Stick a knife or skewer into the centre to make sure it has baked. If there is any batter/liquid on the skewer or knife, give it another 5 mins and repeat the process of checking. 
10. Leave to cool before slicing, however we think it's best enjoyed slightly warm with a cup of tea. 
Enjoy! 
 If you liked this recipe, we think you will enjoy making and eating our Shepherd's Pie and Vegan Gingerbread Cookies.
Discover our range of vegan vitamins and supplements.  
Want to stay connected? 
Want to hear more from our nutritionists? Sign up to our email newsletter for insights and exclusive offers: