Vitamin D3
2500IU (63ug)
30 capsules ▪︎ 1 a day
2500iu per capsule
Award-winning
Frequently paired with...
What our customers say
These are small and very easy to swallow, best of all, they are vegan. They are also very effective.

Joyce
I've been using Vitamin D and Vitamin B12 from Dr.Vegan for about 4months and I am very satisfied with the results. I have more energy and feeling very good 👍

Isabel
I noticed a difference in my mood and energy levels within the first few days. Would highly recommend!

Stephanie
Brilliant to have such high doses in one capsule. Thank you.

Alexander
Amazing product and an amazing price. Puts big shops to shame as they don't even match the great prices.

David
Easy to swallow, and I already feel I have more energy, it is hard to find good vegan vitamin D, I recommend it! :)

Eva
I've been using these for a while now and love them. I felt a lot more energetic within a week of taking them.

Alice
Excellent, essential vegan Vitamin D3, delivered very quickly with a fabulous free pill tin! What's not to like.

Nicole
Brilliant product that does not cost a lot. On subscription so costs even less. Thank you 🙏

Branislava
I really have noticed a difference since taking this. Being stuck indoors working from home all winter I haven't been getting out in the sun and I was starting to feel under the weather. Since taking this I've had more energy and my mood has improved.

Amy
I love Dr.Vegan's supplements! Will continue to use them because they work.

DC Milic
I have Crohns Disease and I lack in Vitamin D and B so I love these products.

Charlie
Great place to get your vits online. Vegan D3 is top notch and you get a FREE tin to put them in. Fantastic! (to be honest I fell in love with the tin) Great products, Fast delivery too!

Tan
Very quick delivery of Vitamin D3. Pleased with the fact that there wasn't unnecessary packaging.

Julia
I've been taking Dr Vegan's B12 for over a week now and i can honestly say i feel less tired and fatigued and definitely more energetic. Love the free tin provided with my purchase. I also ordered vitamin D3 too for my immunity - another great product.

Anita
Excellent with no nasty fillers!

Natasha
First class performance. It's what is required for your body to work as needed daily.

Mr Platt
This product is effective, easy to take and reasonably priced.

Miss Day
I like the simple packaging and trust the contents. I feel reassured that I am taking care of my nutrition.

Joanna
I had been taking vit d before because I had a blood test which confirmed I had really low levels. I find these vegan ones really kind on my stomach, I have more energy. I have been taking vit d for a year and will continue with it.

Kay
I love this service, so handy you can get the subscription so you don't have to worry about running out. Look forward to using these vits more in the future.

Damaris
Reasonably priced and seemingly excellent quality item.

John
My Vitamin D was very well packaged and hopefully will assist in great health. I will be buying again and will also be recommending to others.

Tai
Whilst it is only month 3 for me with Dr Vegan D3 , I am delighted with the product and the service.

Richard
Def think it's good as a vegan to take this as a general background support, but also as indicated in studies, it is likely to be helpful with COVID.

Annabelle
So far, so good. I have only been taking these vitamins for a week, or two, so it's still early days. I love how they are easy-to-swallow capsules. The fact that they arrive in a paper bag is genius. No more plastic tubs to have to throw away.

Lindsey
Feeling good with this product.

Emma
Have noticed a positive difference in my well-being since taking D3.

James
When I started taking Dr Vegan's D3 tablets I was very low in vitamin D3. Now my GP informs me that my D3 levels are more than satisfactory. Thank you very much for providing this product. Vegan Vitamin D3 tablets are very difficult to find.

Joyce
I've been taking this supplement for years now. Its the best I've found. Several years ago I got a severe vitamin deficiency, leading to developing osteoporosis in my 30s. With this supplement I've stabilised my levels (the stuff the doctors gave me was useless). I'm now almost 40 and my last scan showed my bone mass had improved by 12%. I swear by this little tablet, it's the best.

Isabel
Vegan Vitamin D3
Unlike standard Vitamin D supplements, made from sheep's wool, our Vitamin D3 is plant-based and sourced from Lichen, a green algae - with zero nasty additives.
Learn why it's so good
Why take Vitamin D3?

Planted-sourced, vegan vitamin D3
Optimal level 2500IU, more bio-available - better absorbed by your body
Vital for a healthy immune system
Award-winning, more effective formula

Essential for absorbing calcium and maintaining healthy bones and teeth
Supports and maintains healthy muscle function
Ideal support for all diets
Questions? We have answers:
How much Vitamin D3 should I be getting?

What is the best type of Vitamin D?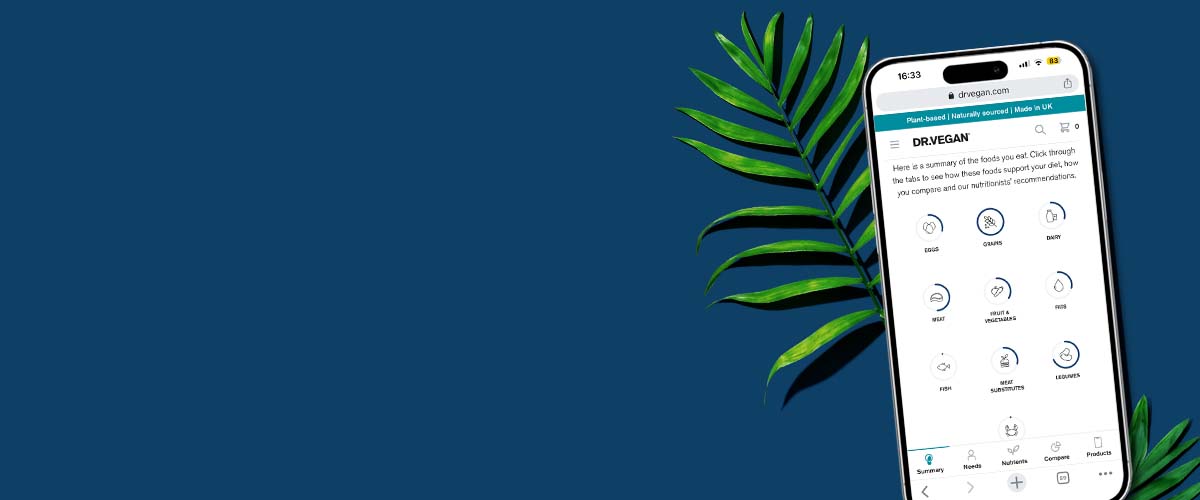 NOT SURE WHAT YOUR DIET IS MISSING?
Create your FREE Diet Profile today and discover the nutrients your body needs and what you may be missing.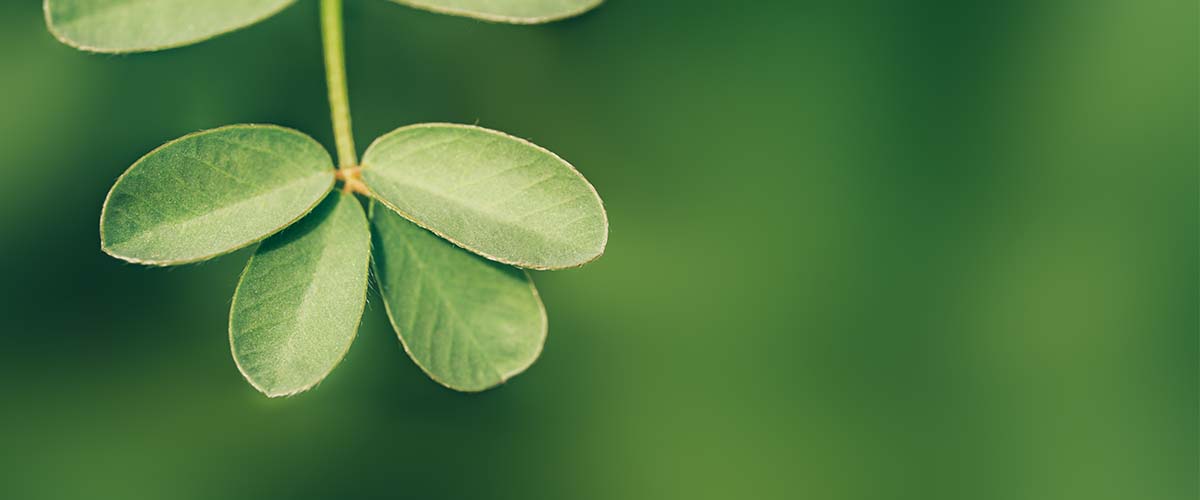 PLANET POSITIVE
All our products are plant-based, naturally sourced with zero nasty additives and certified home-compostable. By giving customers a sustainable, plastic-free supplement option, we've helped save over 15 tonnes of plastic from entering landfill.
Nutrition

| | PER CAPSULE | EC %NRV* |
| --- | --- | --- |
| Vitamin D3 | 63µg (2500IU) | 1250 |

* NRV - Nutrient Reference Value
** No NRV Established
Description

DR.VEGAN

®

Vitamin D3 provides a high strength 2500IU (63mcg) in the most bio-available form so it is easy to digest and kind on your body.

Some studies show that more than half the population are deficient in Vitamin D, and deficiency can have serious consequences for your immune system, bone and muscle health.

The most effective form of Vitamin D is D3 from vegan-friendly plant sources such as lichen, or animal sources such as lanolin or sheep's wool. D2 is an alternative source from plants such as mushrooms grown in UV light, but it is less effective at increasing Vitamin D levels in the blood. Vitamin D3 is essential for a healthy immune system, helping your body fight infection and also suppressing inflammation associated with conditions such as rheumatoid arthritis, rickets and osteoporosis.

DR.VEGAN

®

Vitamin D is D3 from lichen, the more effective form. Vitamin D is fat-soluble so absorption is improved when you take it with food containing some healthy fats.

Food supplements should not be used as a substitute for a varied balanced diet and a healthy lifestyle. If you are pregnant, breastfeeding, taking any medications or under medical supervision, please consult a doctor or healthcare professional before use. Discontinue use and consult a doctor if adverse reactions occur.

Want to know more? Find out

why our Vitamin D3 is so good

.
Ingredients

INGREDIENTS: Vitamin D3 (Cholecalciferol from Lichen), Brown Rice Flour, Capsule Shell (HPMC, vegetable cellulose).

FREE FROM: Added Sugar, Starch, Sweeteners, Gluten, Wheat, Soya, Lactose, Dairy, Artificial Flavours, Colours and Preservatives.

Food supplements should not be used as a substitute for a varied balanced diet and a healthy lifestyle. If you are pregnant, breastfeeding, have any existing health conditions, taking any medications or under medical supervision, please consult a doctor or healthcare professional before use. Discontinue use and consult a doctor if adverse reactions occur.