Daily Multi-Vitamin
Award-winning ▪︎ 60 capsules ▪︎ 2 a day
Plastic free & compostable pouch
30 day money-back guarantee
Frequently paired with...
What our customers say
Fast delivery and a great product I have noticed a difference in my energy levels and my 'brain fog' is clearing since taking the Multi Vitamin and D3.

Janette
I'm a Dr, recently became vegan, initially tried to maintain nutritional needs with minimal supplementation and unprocessed diet, but still developed iron and possibly riboflavin deficiency. Found the multivitamins + Omega 3s had the perfect ratios I was looking for without unnecessary extras. Would highly recommend.

Roberta
I started with Debloat & Detox which worked great. Then I changed this product to the Multi-Vitamins - wow my nails have not been this long in ages and my skin and hair great improvement. And I take the Magnesium at night for my joints. So happy and grateful I found these products.

Mish
Since taking this product it has been like night and day. Feeling so much better mood wise and more energy. Have recommended to friends who are feeling a tad low at the moment.

Doreen
This must be an excellent quality multi vitamin with a good range of benefits as I have felt a lot better since taking this one!

Sheila
Just feel immensely 'better' in a very generic and non-descript, but somehow all encompassing way!

Patrick
Been taking these for nearly a month and they are fantastic! So far the best multivitamins I have ever used to date.

Susannah
Only been taking the Dr Vegan Multi-vit for a few days but I do feel an improvement in my overall self - also, my skin has really cleared up.

Chloe
I've been taking these now for 6 weeks and wow what a difference. I haven't felt right for years, having low energy, feeling groggy and bloated. Since taking these I feel normal again. My energy levels are so much better, and I feel with it, and alert, my skin feels amazing. I haven't felt bloated either. I would definitely keep taking these and I have noticed a difference and I want to feel like this all the time.

Lisa
After 3 weeks of my daily multivitamin I definitely have more energy and better skin, and generally feel healthy. I love the cool tin and the lack of plastic.

Anna
I've been using them for a couple of weeks and already noticed a change in my energy level and skin complexion!

Sophie C
Bought these for my mother and she says she's blown away by how good she feels.

Ray
I have felt a massive difference with my energy levels, nowhere near as tired as I would normally be.

Lisi
Really great quality product at a superb price. I ordered on a subscription so I don't run out.

Sarah
3 months of using the Multi-Vitamins daily have been proof of the excellent products.

Liz
Since taking the Daily Multi my nails are stronger than they've ever been!

Raj
Only started taking the Multivitamins a week or so ago and I feel better, sleeping better too.

Lynn
Have come back to Dr Vegan after trying other brands' supplements. Dr Vegan are I feel a much better quality in both their Daily Multi and other products.

Hazel
Absolutely love the Daily Multi and the packaging is easier to store and cuts down on plastic.

Ms King
Great communication through email awesome products and delivery service.

Fijiboy
Great product.

Ms McCormack
I'm on my 3rd week on taking daily multivitamins and so far I can see some improvement on my nails.

Susmita
Very good multi vit.

Mrs Walters
Great value for money, and a high quality product.

Ms Bolsworth
The product seems effective so far but only been using it for a couple of weeks.

Bridget
I am starting to feel the benefits of this little capsule..

Enid
Just time buyer and already feel the benefits…. Being vegan I feel run down and tired but they seem to be working.

Mrs Graham
Really great quality product at superb price. Ordered on subscription so do not run out.

Sarah
Already feeling some benefits after just a few days. Easy to swallow and amazing value for money (given that I usually spend more than this just to buy 30 B12 capsules!).

Liberty
Excellent product and excellent quality quality.

Marcio
Very quick delivery. Great product containing very good essential nutrients. And the tin is so good and very useful.

Jane
Really happy with the speed of delivery, quality, and sustainable packaging. Great find!

Lizzi
I have been taking this multivitamin for over a week and I am very happy about the positive changes in my energy level as well as about my sleep.

Krisztina
Good value for a quality multi vit with a conscience.

Terrance
Best products ever.

Julian
I have really noticed an improvement in my energy since taking these!

Corin
Amazing my second month on the daily multi vitamins 🤗

Laura
Very good product..feeling more alert.

Stuart
Really great product been taking then for a week now feeling good!

Zoe Lee
Fantastic multi-vitamin for an ethical consumer!

James
Seem to be decent quality as no headaches I get from cheaper filled products. Additional storage tin is nice touch. Good price point.

Grace
Have used these now for 1 month hair and nails have improved greatly.

Ms Mallinson
Great tablets, great quality and incredible service. Thanks.

Chris
Easy to swallow and I already feel that I have more energy. I recommend it! :)

Eva
Am sleeping better and feel better.

Kerry
Seems to help feeling a little more energetic and not as tired.

John
These supplements are amazing, I started to feel better within a few weeks. It was gradual, until one day I realised I actually felt great!

Deborah
I love how we can decide ourselves how often we receive our tablets. Also the products are free from all nasty additives. Very happy with everything and feeling the benefit of the Gut Works and multi vitamins. Thank you. I am getting stronger , as I have numerous health problems.

Mrs Robertson
I feel well and my skin has got better since taking this multi vitamin.

Andrea
I've been taking Dr Vegan Multivitamins for just over two months. I'm amazed at the results! My skin has improved, my energy levels are up and I generally feel better.

Helen
Easy to take and I do feel generally brighter.

Anneli
I love these vitamins. They absorb really well, unlike the bigger name brands. They are easy to take and arrive really quickly after being ordered.

Charlotte
Do I need a Daily Multi-Vitamin?
Our bodies need at least 13 vitamins and 16 minerals which are essential to our health, discover if your diet is covering them all.
Find out more
Why take Daily Multi-Vitamin?

Includes vitamin C, B1, B3, B6, B12 and Magnesium for sustained energy
Supports healthy skin, hair and nails with Selenium, Zinc, Copper and Iodine
Supports stronger bones and muscles
Award-winning advanced formula

Optimal, highly absorbable formula recommended by nutritionists
Supports daily immunity
Antioxidant support to help fight free radicals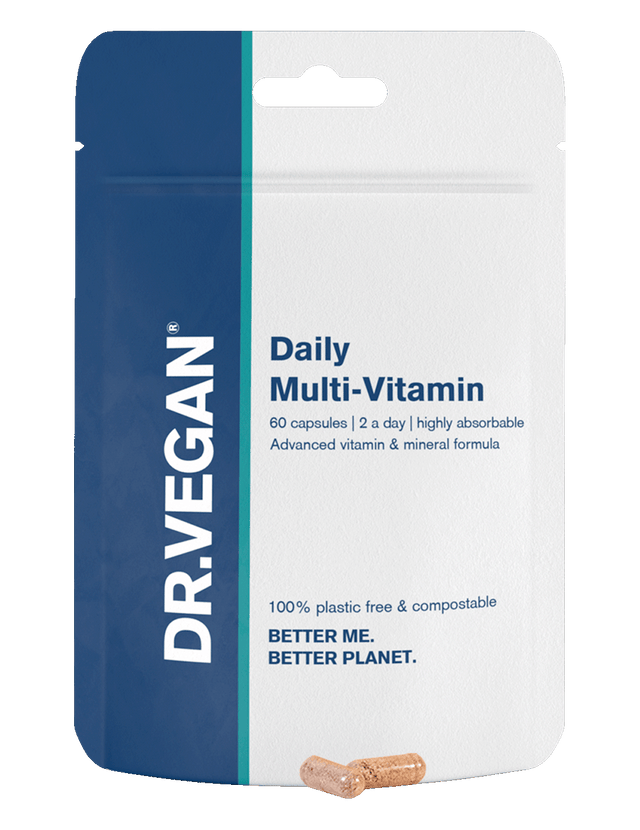 Questions? We have answers:
I'm not vegan, can I take your Daily Multi-Vitamin?

Can I take your Daily Multi-Vitamin alongside other supplements in your range?

Will your Daily Multi-Vitamin help my hair, skin and nails?

Should I take the Daily Multi-Vitamin all year round?

When is the best time to take my Daily Multi-Vitamin?

Can my teenager take the Daily Multi-Vitamin?

Can I take your Daily Multi-Vitamin if I'm pregnant or breastfeeding?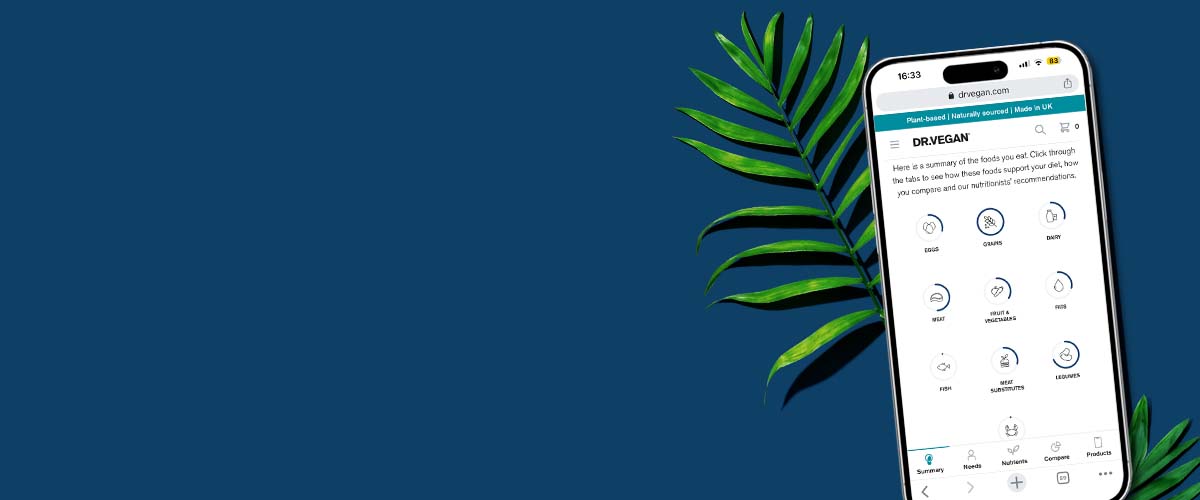 NOT SURE WHAT YOUR DIET IS MISSING?
Create your FREE Diet Profile today and discover the nutrients your body needs and what you may be missing.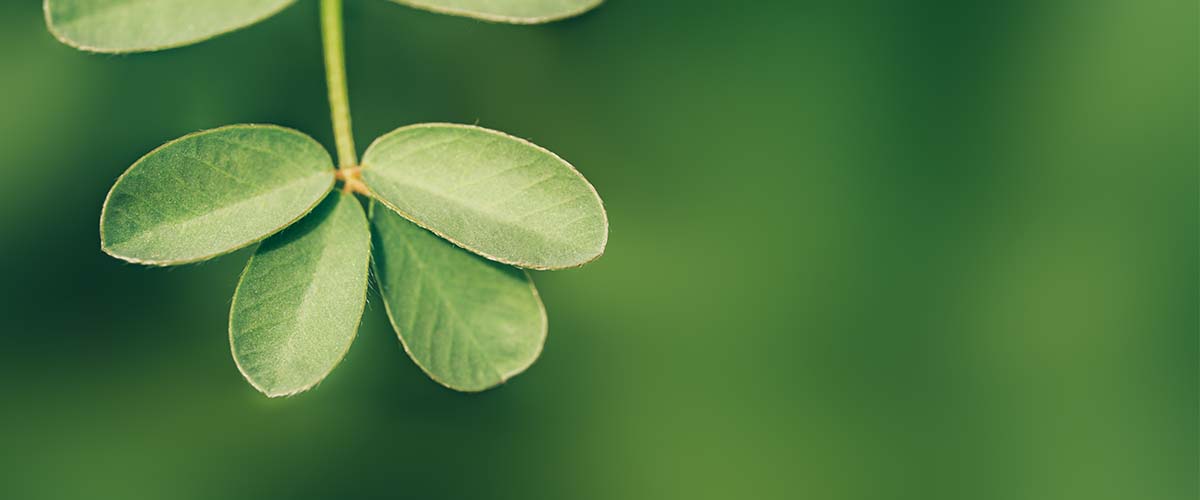 PLANET POSITIVE
All our products are plant-based, naturally sourced with zero nasty additives and certified home-compostable. By giving customers a sustainable, plastic-free supplement option, we've helped save over 15 tonnes of plastic from entering landfill.
Nutrition

| | PER 2 CAPSULES | EC %NRV* |
| --- | --- | --- |
| Vitamin A | 800µg | 100 |
| Vitamin C | 250mg | 312 |
| Vitamin D3 (Cholecalciferol) | 10µg | 200 |
| Vitamin E | 50mg α-te | 416 |
| Vitamin K2 (MK-7) | 75µg | 100 |
| Vitamin B1 (Thiamin) | 10mg | 909 |
| Vitamin B2 (Riboflavin) | 5mg | 357 |
| Vitamin B3 (Niacin) | 16mg | 100 |
| Vitamin B5 (Pantothenic Acid) | 6mg | 100 |
| Vitamin B6 | 10mg | 714 |
| Folate | 300µg | 150 |
| Vitamin B12 | 500µg | 20000 |
| Calcium | 64mg | 8 |
| Choline | 45mg | ** |
| Chromium | 75µg | 188 |
| Copper | 1,000µg | 100 |
| Iodine | 150µg | 100 |
| Iron | 15mg | 107 |
| Magnesium | 56mg | 15 |
| Manganese | 2mg | 100 |
| Selenium | 75µg | 136 |
| Spirulina | 15mg | ** |
| Turmeric | 48mg | ** |
| Zinc | 12mg | 120 |

* NRV - Nutrient Reference Value
** No NRV Established
Description

Advanced vegan formula for every day.

Our Daily Multi-Vitamin is recognised by The Vegan Society and has been formulated by

expert nutritionists

to provide the comprehensive daily support your body needs for a busy, active lifestyle. It is designed to meet the needs of men and women with busy lives, demanding family, work, fitness and social schedules, giving you peace of mind your body is receiving all its essential nutrients, no matter how busy your day is.

Vegan only ingredients

We only use naturally sourced and plant-based ingredients in the most bio-available form which don't harm our planet, including the patented Menaquinone-7 (Vitamin K2), Methylcobalamin for Vitamin B12, Magnesium and Zinc in citrate form, Vitamin D from Lichen (Cholecalciferol), and Choline in Bitartrate form.

Formulated for energy

Having a varied, healthy diet every day is difficult when you have a demanding schedule. As a result, our comprehensive formula includes Iron for the normal function of red blood cells and haemoglobin, Vitamins B2, B6, B12 and Vitamin C for the release of energy and to help combat tiredness and fatigue, and Magnesium and Vitamin D which contribute to normal muscle function.

Essential immune system support

Our bodies need a strong immune system to fight off infections and diseases. Our Daily Multi-Vitamin includes Vitamins A, C, D, and B12, and just as importantly, Iron, Folic Acid, Selenium and Zinc that all support the normal function of your immune system, giving you protection and peace of mind each day.

Daily Brain Support

Your brain health is important for maintaining a balanced mood and concentration. Our formula contains essential B Vitamins (B1, B3, B5, B6, B12), Vitamin C, Magnesium and Folic Acid which contribute to your normal psychological function. It also contains Copper, Iodine and Vitamin B2 which contribute to normal functioning of the nervous system.

Maintain a healthy heart

Our hearts need a variety of minerals and vitamins to function at their best, few more so than Magnesium which helps the heart muscle contract and supports your heartbeat; Vitamin K which contributes to normal blood clotting; and Vitamin B1 (Thiamine) which also supports the normal function of the heart.

Healthy liver, skin, eyes, digestion and metabolism

Unlike many Daily Multi-Vitamins, our formula contains Choline, an essential nutrient for your liver health, while Zinc supports healthy skin, nails and hair, and Vitamin A contributes to the maintenance of normal vision. Our formula also contains Spirulina, a blue-green-algae which helps to support the body's vitality and helps make you feel more energetic.

We do not recommend taking our Gentle Iron & Vitamin C for additional Iron supplementation alongside our Daily Multi-Vitamin unless you have a diagnosed deficiency in Iron or you're advised to do so by your GP or a healthcare professional.

Food supplements should not be used as a substitute for a varied balanced diet and a healthy lifestyle. If you are pregnant, breastfeeding, taking any medications or under medical supervision, please consult a doctor or healthcare professional before use. Discontinue use and consult a doctor if adverse reactions occur.
Ingredients

INGREDIENTS: Calcium Bisglycinate, Vitamin C (Ascorbic Acid), Magnesium Citrate, DL-Choline Bitartrate, Vitamin E (D-Alpha Tocopherol Acid Succinate), Vitamin B12 (Methylcobalamin), Iron (Ferrous Fumarate), Turmeric Powder, Zinc Citrate, Spirulina Powder, Niacin (Nicotinamide), Selenium (L-Selenomethionine), Vitamin B1 (Thiamin Hydrochloride), Vitamin B6 (Pyridoxine Hydrochloride), Manganese Citrate, Vitamin B5 (Pantothenic Acid, Calcium salt), Vitamin A (Retinyl Acetate), Vitamin K2 (Menaquinone-7), Vitamin B2 (Riboflavin), Vitamin D3 (Cholecalciferol), Copper Bisglycinate, Chromium Picolinate, Folate (Calcium-L-Methylfolate), Potassium Iodide, Brown Rice Flour, Capsule Shell (HPMC, vegetable cellulose).

FREE FROM: Added Sugar, Starch, Sweeteners, Gluten, Wheat, Soya, Lactose, Dairy, Artificial Flavours, Colours and Preservatives.

Food supplements should not be used as a substitute for a varied balanced diet and a healthy lifestyle. If you are pregnant, breastfeeding, have any existing health conditions, taking any medications or under medical supervision, please consult a doctor or healthcare professional before use. Discontinue use and consult a doctor if adverse reactions occur. Keep out of reach of children.