Magnesium
400mg
Highly absorbable ▪︎ 60 capsules ▪︎ 2 a day
400mg elemental Magnesium
Highly absorbable
Frequently paired with...
What our customers say
This product taken in the evening helps me sleep and also helps with leg cramp.

Mrs Carter
A good product. I've noticed a difference in my quality of sleep having taken these.

Hannah
I take the magnesium and it really works, I sleep like a log. Recommended to many friends.

Catherine
This is my second order of Magnesium and after using another product for a number of years, I find this much more superior so I will be using these from now on.

Lorraine
This product has transformed my sleep (and I'm a chronic poor sleeper!). I used to get cramps in my legs and feet in bed almost every night; just stretching under the covers could bring them on! But I've literally not had one since I started these a few months ago.

Jayne
I have been advised to take Magnesium citrate for my heart. So I thought I'd try these. I can definitely feel my energy levels increasing and am sleeping much better.

Natalie
Been enjoying Magnesium supplement for quite some time now and help me with restless legs and sleep. Great notification system in place from Dr Vegan, allows you to manage your plan.

Ms Mclaren
I have suffered with foot and leg cramps since childhood. My blood pressure is too low to use medication. The Magnesium supplement has been an absolute godsend!

Nita
I have osteoarthritis all over and sick of the 24/7 discomfort, so was willing to try anything. Started taking these 4 days ago and feel an improvement, have tried other things and they didn't work.

Susan
I have magnesium & turmeric on a monthly subscription. Both easy to use & I feel so much better. No achey joints, restless legs & sleeping better too .

Ms Smith
I am now free of the awful muscle cramps and very grateful! A high quality product that works where poorer quality supplements did not.

Sara
Since taking these before bed the pains in my legs have all but disappeared. I work long 12hr shifts and these capsules are incredible.

Carol
I feel a lot better since taking these. I would recommend them to everyone with arthritis of the knees.

Susan
Since taking your Magnesium my arthritis is much better. I can bend my fingers now. And my blepharitis has almost cleared up.

Linda
Both my husband & I now use this. My husband's restless legs are so much better, my joints are slightly better, and we both sleep better.

Tracy
These saved my life, could not take anymore, then found these x.

Maureen
I have slept so well and feel full of energy, cant believe how different I feel.

Yvonne
I really feel the difference after taking these and will order more when I need them. Thank you.

Nanette
Just love my Magnesium and Vegan Nights - only take them when I need them and sleep so well when I do! Thank you!

Nix
Have tried various supplements from Dr.Vegan, been a help to me, feeling better and importantly sleeping better.

John
Great magnesium, I take an hour before bed which relaxes me in the evening so I get off to sleep easier. Also really speedy delivery.

Jackie
I've been getting Magnesium capsules for a few months now and I get lots of emails keeping me informed about delivery dates. I would recommend Dr Vegan.

Anne
I find magnesium great for helping with cramps when I've been for long walks. Quick delivery, despatched same day I ordered. Vegan and eco friendly product.

Jilliean
The magnesium certainly seems to have helped my restless legs at night and the B12 has helped with tiredness. Turmeric for mild arthritis is also helpful.

Charlotte
The magnesium I take twice a day have improved my quality of sleep. Also as a coeliac I must have been deficient in magnesium as I now have strong healthy nails instead of nails that were always breaking and I have more energy in the day so I fully recommend DR.VEGAN and will continue to buy from them.

Sheila
I take 1 magnesium a day as I do not add salt to my diet at all. I previously got bad leg cramps at night. Magnesium stops them.

Liz
Dr Vegan Magnesium really helps with my restless legs.

Valerie
Well my nails and hair have certainly been a lot better.

Patricia
Better than others I have tried. Would recommend them to anyone.

Marjorie
Works for me. Sleep better and bowels working better too.

Rosemary
Since taking the magnesium I have felt much better in myself and my knee is starting to heal.

Anthony
Since taking this my cramps appear to have gone away.

Paul
I suffer with Fibromyalgia and one of the many symptoms is restless legs and cramps. I take Magnesium at night which helps to alleviate these symptoms. With Dr Vegan you can set up a repeat order so you're never without them and no need to remember to order. I would recommend these tablets to other sufferers.

Ms Mooney
I purchased this to help with rest less legs. I would highly recommend them, and I will continue to keep using them as they have helped me greatly.

Laura
I have been taking this for a couple of weeks now at bedtime. I seem to be more rested when I wake, less sluggish. Excellent product.

Rhonda
Relaxes me and does not upset my stomach.

Femi
Brilliant product. The only Magnesium tablets I have found that are easy to swallow! Have now been taking them for about 10 days and felt a difference. Calmer and sleeping better.

Jane
Really happy with my order, not full of additives and easier to swallow.

Alia
I have these on a monthly subscription. They are easy to swallow, good to help menopausal symptoms too.

Ms Smith
No more restless legs. These are a godsend.

Mrs Williams
Started taking to help get a better nights sleep. Since taking I now mostly sleep all the way through and wake up feeling better.

Lauren
I use magnesium as it helps with some of my symptoms of Fibromyalgia. I take it at night especially for restless legs and cramps.

Anne
Very good product, excellent communication and delivery.

Valerie
Has definitely eased my achy menopause joints!!

Tracey
I have been taking Magnesium supplements for about a year now. I can't pinpoint any one thing but when I have stopped taking them I don't feel as well as I do when I start and continue taking them.

Heather
It has certainly helped with night time leg and feet cramps and I have been sleeping better.

Linda
Good quality product, helps with the aches & pains associated with menopause.

Tracey
I take these daily to help with my restless leg syndrome at nights. It works well for me.

Anne
Sorted out my terrible leg cramps so I'm happy about that.

Jill
have been taking magnesium for well over 6 months and it has made an incredible difference to the recovery of my muscles after running. I run 6k every day on a treadmill and rarely have leg aches or cramps. I take 1 tablet (200mg) in the morning after breakfast. I find this dosage is perfect for me.

Roma
The mineral superhero
Magnesium is involved in over 300 chemical reactions in the body and is essential for our energy, bones, brain and immune health
Learn More
Why take Magnesium?

Supports healthy bones and muscles
The clever mineral - supports the immune system and assists in energy release
Comprehensive support - contributes to over 300 processes in the body
Plant-based, zero additives

Helps maintain psychological wellbeing - often taken at bedtime
Easy to absorb - bioavailable citrate form
Ideal after exercise
Questions? We have answers:
How do I know if I'm deficient in Magnesium?

Will your Magnesium help with Restless Legs Syndrome?

Can I take Magnesium alongside Vegan Nights®?

How many Magnesium capsules should I take?

Is your Magnesium good for sleep?

Can your Magnesium help anxiety?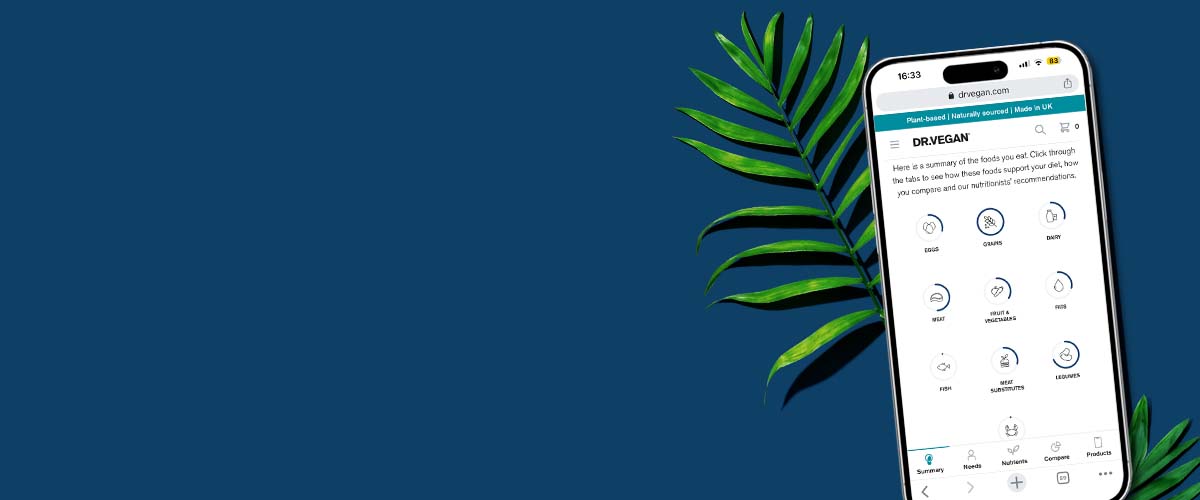 NOT SURE WHAT YOUR DIET IS MISSING?
Create your FREE Diet Profile today and discover the nutrients your body needs and what you may be missing.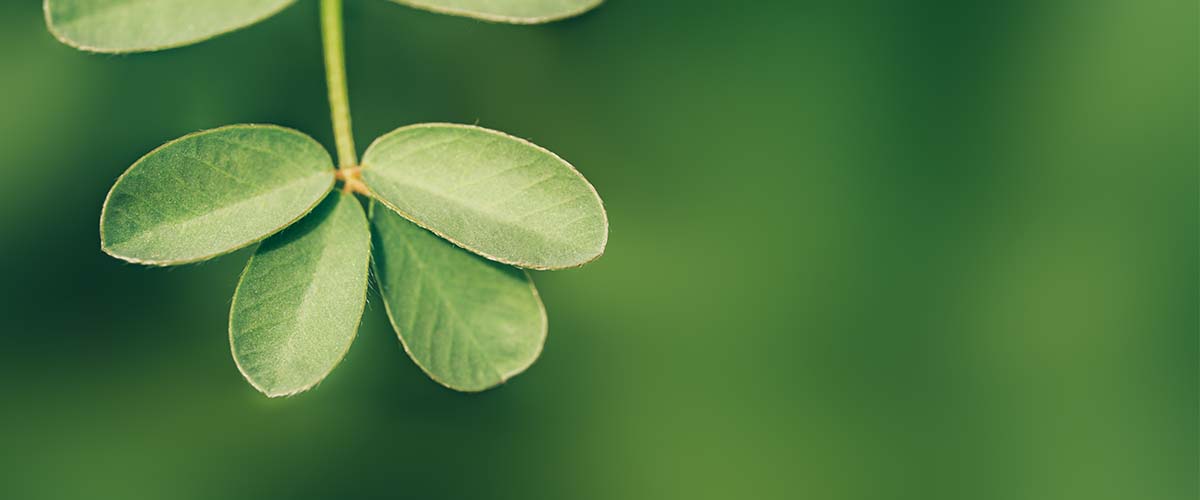 PLANET POSITIVE
All our products are plant-based, naturally sourced with zero nasty additives and certified home-compostable. By giving customers a sustainable, plastic-free supplement option, we've helped save over 15 tonnes of plastic from entering landfill.
Nutrition

| | PER 2 CAPSULES | EC %NRV* |
| --- | --- | --- |
| Magnesium (Citrate) | 400mg | 107 |

* NRV - Nutrient Reference Value
** No NRV Established
Description

DR.VEGAN® Magnesium 400mg is an optimal dose in Citrate form that is more easily absorbed by the body. This is important because too much-unabsorbed Magnesium can cause an upset stomach. If you don't have enough Magnesium

in your body, it may affect your muscles health and your psychological wellbeing, which is why it is often taken at bedtime.

Magnesium is an essential nutrient in all human tissues, particularly in your bones and is involved in obtaining energy from food and supporting normal muscle and nerve function. The right amount of magnesium can vary according to diet, activity, lifestyle, body weight, age, alcohol and caffeine consumption, and a number of other factors.

Magnesium supports protein synthesis and electrolyte balance in your body. The older you are, the more difficult it is for your body to absorb magnesium. Too much alcohol and caffeine can deplete your magnesium levels. Magnesium helps your body protect itself from heart disease, diabetes and inflammatory conditions such as osteoporosis.

Food supplements should not be used as a substitute for a varied balanced diet and a healthy lifestyle. If you are pregnant, breastfeeding, taking any medications or under medical supervision, please consult a doctor or healthcare professional before use. Discontinue use and consult a doctor if adverse reactions occur.
Ingredients

INGREDIENTS: Magnesium Citrate, Brown Rice Flour, Capsule Shell (HPMC, vegetable cellulose).

FREE FROM: Added Sugar, Starch, Sweeteners, Gluten, Wheat, Soya, Lactose, Dairy, Artificial Flavours, Colours and Preservatives.