Curcumin & Turmeric
3300mg
Joint health ▪︎ 30 capsules ▪︎ 1 a day
200mg Curcumin, 3300mg Turmeric
With Ginger & Black Pepper
Frequently paired with...
What our customers say
Good product, appears to work for me. Joint aches and pains have eased since I started taking this product.

Janet
Brilliant product. Since I've been taking this turmeric supplement, I've had no pain in my shoulder. I had pain for a year and was taking strong painkillers, my friend recommended these and now I'm pain free! And the service is brilliant.

Caron
Greatly improved my ability to walk. Only product that has ever made any difference.

Linda
Best Turmeric supplement I've tried. Started getting achy ankle joints in my mid forties & this has taken all the aching away. As soon I run out the pain returns. Would never be without this supplement.

Tanya
The supplements are really making a difference too with arthritic knee pain - very effective. Appreciate how the company gives you a heads up that your next subscription is due and how easily you can change the date of the next pack delivery.

Ronnie
The only thing I've found that ease's the arthritis pain in my fingers. Amazing!

Shelley
Have been using Curcumin and Turmeric ginger and black pepper for quite some time now. I can honestly say Dr Vegan is the best and have noticed a huge difference in arthritic knee. So much so I placed monthly order to be sure I never run out.

Ms Anderson
I soon had significant improvement in the pain I was having due to inflammation.

Mr Hickman
Most effective turmeric I've tried and at a good price. Automatic delivery seems to work well too.

Betty
Have been using your products for roughly 1 year now and have noticed a significant difference. I can now walk a good distance where I had been struggling for quite a long time.

Linda
These are pure sorcery! I struggled to heave my body out of bed in the morning. Enter Curcumin & Turmeric into my life! They're an absolute game-changer and I won't ever be without them again. Thank you Dr. V :)

Jacqueline
It's early days but I can honestly say I've noticed an improvement. This is massive to me, you have no idea!

Jane
I used to make my own golden paste but it is far easier to take these and they are effective.

Lyn
Amazed at results and will continue to use this alternative option. Excellent, thanks.

Ali
Tried many different Turmeric supplements with a high price. DR.VEGAN by far better than the rest and a reasonable price.

Haroon
Excellent product, this is my second order. I did try another brand but it wasn't so good.

M. Millar
I've taken Turmeric for 12 years. After just a week of taking these, my hands are at least 80% better. It's brilliant!

Liz
It's taken a couple of months of taking this to start to feel it works. I can now do some light exercise whereas I couldn't before so it's a thumbs up from me.

Tuns
A life saver. I can't recommend this product highly enough.

Pauline
Taken on a regular basis, this herb does wonders for my ankles and joints.

Linda
I wouldn't be without it. If I am unable to take it for a few days, I notice. Thank you Dr Vegan.

Pippa
Felt a difference in a couple of days.

David
On recommendation I tried around 5 or 6 different Curcumin Turmerics, only 2 helped slightly. I discovered Dr.Vegan on FB and it has really decreased my symptoms by at least 50%. This plus is the price is a lot less than others, in one case 100% cheaper.

James
Skin appears to feel smoother & blemishes disappeared. Excellent.

Gordon
I'm finding my plantar fasciitis is much better and easier to manage since taking these tabs so I am very happy.

Dawn
I've only been taking this for a week and I can really feel the difference.

Barbara
Only been taking this for a week and already I think I can tell a difference.

M. King
Does a very good job relieving my joint issues.

Graham
I ordered these capsules as I was experiencing severe hip issues, particularly at night. I have been taking them for 2 weeks and I definitely feel much better. I am usually sceptical about herbs that are supposed to help but I have to admit I feel much better.

Jean
Been taking this for a couple of wks they seem to be working.

Michelle
Has helped my fingers.

Richard
Invested in the curcumin with black pepper. Excellent product, already feeling the benefits. Really like the regular delivery set up too.

Christine
The product arrived on time and neatly packaged. I have been taking Turmeric with Curcumin for several months now and my back has definitely improved. I recommend this product.

Serena
I had very bad knee problems. I started taking this turmeric and after 2 months I am 95% better.

Gilbert
Seems to help my arthritis.

Jacqueline
Since taking Tumeric my joints feel easier and I do not suffer the discomfort in my hips and knees as I used to sometimes when walking.

Janet
My legs and feet haven't been as painful since taking this.

Ms Hill
These have certainly helped myself and my husband. I am sure that we are more mobile - get out of a sitting position more easily.

Ms Gray
Great product. Eased my aches and pains.

Joanne
Helping me with osteoporosis just to try and be independent.

Kathleen
Very pleased with this product seems to be helping my arthritic ankles.

Helen
I am very pleased with my improvement of aches and pains after taking these capsules and will continue to take them. Thank you.

Mrs Moore
So far, so good. Seems to be working 🤞

Anne
Good quality product, very beneficial for my arthritis, always prompt with my delivery. Very happy.

Rose
The turmeric has been very good for my husband's knees. 2nd day he felt relief with the turmeric, so will be ordering that again. Good communication with the company & good delivery time.

Linda
After reading up about curcumin I thought I would give it a try to see if it relieved the pain in my knees. After two weeks most of the pain had subsided and I am now back running again.

Ms Graham
Works. No Hydrocortisone jabs for over a year.

Dorian
I use this as I have arthritis in my hands. I find it helps the discomfort and hopefully slows down deterioration.

Ann
Easy to swallow and gives help to knee joints.

John
Only been using for a few days after using a brand that I'd been using for six months and hadn't felt any benefits in my hip arthritis. DrVegan is twice as strong and I only have to take one tablet.

Tickle
2000%
more absorbable when combined with Ginger & Black Pepper.
Discover more
Why take Curcumin & Turmeric?

Higher strength with 200mg Curcumin and 3300mg Turmeric
More absorbable with ginger and black pepper
100% vegan, organic and naturally sourced
Helps support daily wellbeing

Protects your joints and supports joint health
Supports your digestion
Acclaimed antioxidant helping to fight free radicals
Questions? We have answers:
Are Curcumin & Turmeric the same thing?

Is Black Pepper important in a Turmeric supplement?

Is Curcumin & Turmeric the best supplement for joints?

Is your packaging plastic-free?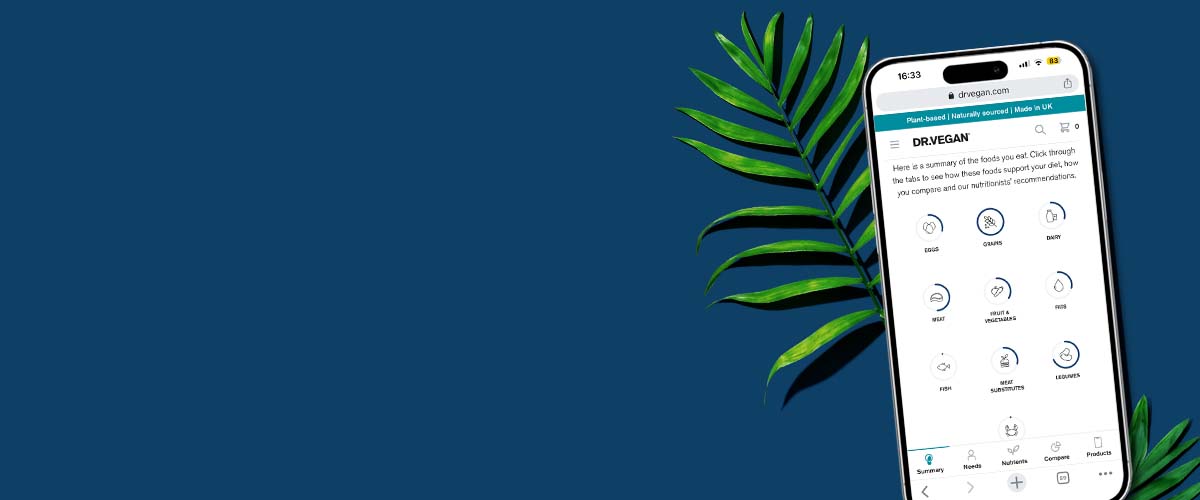 NOT SURE WHAT YOUR DIET IS MISSING?
Create your FREE Diet Profile today and discover the nutrients your body needs and what you may be missing.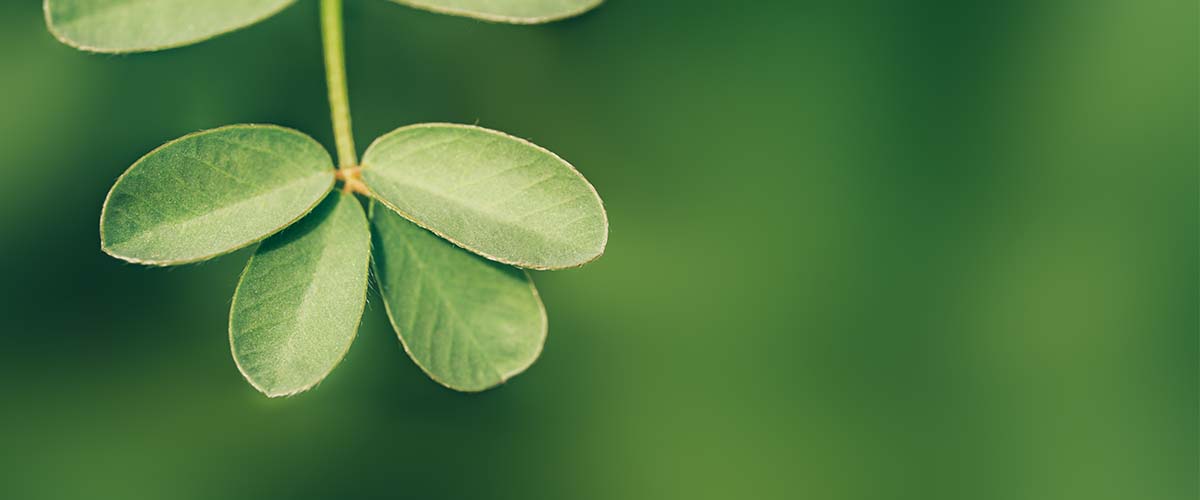 PLANET POSITIVE
All our products are plant-based, naturally sourced with zero nasty additives and certified home-compostable. By giving customers a sustainable, plastic-free supplement option, we've helped save over 15 tonnes of plastic from entering landfill.
Nutrition

| | PER CAPSULE | EC %NRV* |
| --- | --- | --- |
| Organic Turmeric Root | 300mg | ** |
| Turmeric Root (Provided by Extract 10:1 | 3000mg | ** |
| Providing Curcumin | 200mg | ** |
| Organic Ginger Root | 50mg | ** |
| Organic Black Pepper | 10mg | ** |

* NRV - Nutrient Reference Value
** No NRV Established
Description

Turmeric

is a botanical herb that has been used for centuries in traditional Ayurvedic medicine as a powerful antioxidant with numerous benefits.

Commonly used for joints, bloating and digestive discomfort, the active ingredients in Turmeric are flavonoids called Curcuminoids, naturally occurring plant-based antioxidants that fight free radicals in your body.

DR.VEGAN

®

Curcumin & Turmeric contains Turmeric Root and Turmeric Extract (3300mg) which provides higher strength, and 95% curcuminoids (200mg) compared to standard Turmeric supplements.

We also add Ginger and Black Pepper which improve absorption, ensuring our formula is more absorbable and more effective.

We don't recommend taking Curcumin & Turmeric anticoagulants (blood thinners).
Ingredients

INGREDIENTS: Turmeric Root Powder (Curcuma Longa), Turmeric Root Extract (Curcuma Longa), Ginger Root Powder (Zingiber officinale), Black Pepper Powder (Piper nigrum), Capsule Shell (Hydroxypropyl Methylcellulose).

FREE FROM: Added Sugar, Starch, Sweeteners, Gluten, Wheat, Soya, Lactose, Dairy, Artificial Flavours, Colours and Preservatives.

Food supplements should not be used as a substitute for a varied balanced diet and a healthy lifestyle. If you are pregnant, breastfeeding, have any existing health conditions, taking any medications or under medical supervision, please consult a doctor or healthcare professional before use. Discontinue use and consult a doctor if adverse reactions occur. Keep out of reach of children.