Vitamin B12
2000ug
30 capsules ▪︎ 1 a day
2000ug highly absorbable Vitamin B12
Free refillable Pill Tin on 1st order
Frequently paired with...
What our customers say
These B12 capsules are so very good. Without them i would have no energy at all. I was on B12 injections for over 20 years. Then covid hit & my GP surgery stopped giving them. I was sent some B12 tablets but they did not suit me at all, I then sent off for these B12 capsules & have been on them ever since.

Ms Baker
My nails are stronger and growing so well - the first thing I noticed. Sleep has improved massively, which could be by product of a quieter mind less stress.

Marie
These B12 capsules are so easy to swallow & they keep my low B12 up at the right levels so i have gained my energy back thankfully.

Annabel
I used to get the B12 injections - I feel these are much better and I don't feel so tired. Thanks.

Nanette
Best vitamins I've had. B12 has given me so much energy, I was very down but taking these I've felt great 👍👌.

Jeanette
Blown away with how subtle these are on my stomach . . Never have b12 capsules where I can take in empty stomach . Not sure it's advised ? But it's perfectly fine for me no tummy ache 💖💖💖

Sheena
I used to be deficient in Vitamin B12 (determined from blood tests) and now I'm not! Dr Vegan have always been very efficient.

Fido
Great product, great service. Always used these B12 capsules and I feel good everyday.

Sally
Bought the Vitamin B12 two weeks ago and feel amazing.

Mark
I've been taking these for some time and they really help my extreme fatigue. I stopped taking them for a week and it was very evident that I needed them.

Carole
Ever since taking B12 I've felt much better in my energy and mentally.

Jackie
Since taking this I've been very active and enjoying life. Should have taken the B12 years ago. Thanks.

Robert
Definitely feel fantastic since taking these. Recommend them to friends and family.

Jill
Far exceeds other brands in performance and delivery.

Rosemary
Love them, I really struggle with fatigue and I have seen a difference with these even in just a few days.

Carol
I'm already feeling less tired so I can honestly say these work.

Yvonne
I definitely felt a difference after taking these and knowing they are vegan gives me peace of mind.

Sarah
I have been taking Ďŕ Vegan Vitamin B12 supplements for almost a year now and my SLEEP and general wellbeing have certainly improved! Many thanks Dr Vegan!

Sandra
I take vitamin B12 and I have a lot more energy in the afternoons they're really very good.

Jane
Great service. Highly recommend the Vitamin B12.

Jenny
Delivery really quick. Only taken tablets for 2 days but feel better 🙏

Mrs Ritchie
A very good reliable service. I feel better so much more energy taking these.

Christine
Easy to use also as sublingual just by opening the capsule. Tasty too!

Rita
So easy to take & my energy level has gone up a lot in the last month. Great price too.

Annabel
My energy levels have improved greatly since taking B12... very satisfied.

Jenny
These capsules are easy to swallow, and the service Dr.Vegan provides is second to none. Highly recommend.

Sally
I haven't been taking vitamin B12 for long so I'm not sure its completely in my system yet but, I have been going for a decent walk everyday with my pooch and some of the hills are not nice. So, I can confirm energy wise they are working.

Yvonne
A good energising supplement.

Suzanne
I am very delighted with the B12 capsules. They were delivered promptly in a good secure package.

Wendy
I feel so much better since taking vitamin B12. I also get a good nights sleep.

Julie
Noticed an improvement straight away after taking B12.

Michael
Excellent product well worth the money.

Hayley
Starting to feel the benefits would recommend.

Ian
Absolutely feeling more energetic.

Margaret
Excellent product. Love the package and how they come through your letter box. Delighted.

Mrs Warburton
Great product at a good price.

Harjeet
Excellent product very pleased will definitely be back for more.

Manny
Amazing B12 and Magnesium. The best in UK.

Miss Martinovic
My capsules arrive on time each month & i don't have to worry about running out of them. I have the B12 capsules & they are doing me good. Much better than other brands.

Annabel
Essential for plant-based diets
Vitamin B12 is a common deficiency in low-meat or non-meat diets. It plays an essential role in the growth and division of your body's cells and the forming of red blood cells in your body. Vitamin B12 helps keep your nervous system healthy and helps release energy from your food. A deficiency of B12 can cause feelings of tiredness and fatigue.
5 Signs of low Vitamin B12
Why take Vitamin B12?

Optimal level 2000mg, most bio-available form, vegan methylcobalamin
Supports daily energy
Reduces tiredness and helps fight fatigue
For plant-based diets

Addresses natural deficiencies in vegan and vegetarian diets
Supports your psychological function and a healthy nervous system
Essential for red-blood cell production
Questions? We have answers:
What is the best time to take Vitamin B12

How long does B12 take to work?

Can I take B12 with my B12 injections

I'm vegan. How much B12 do I need?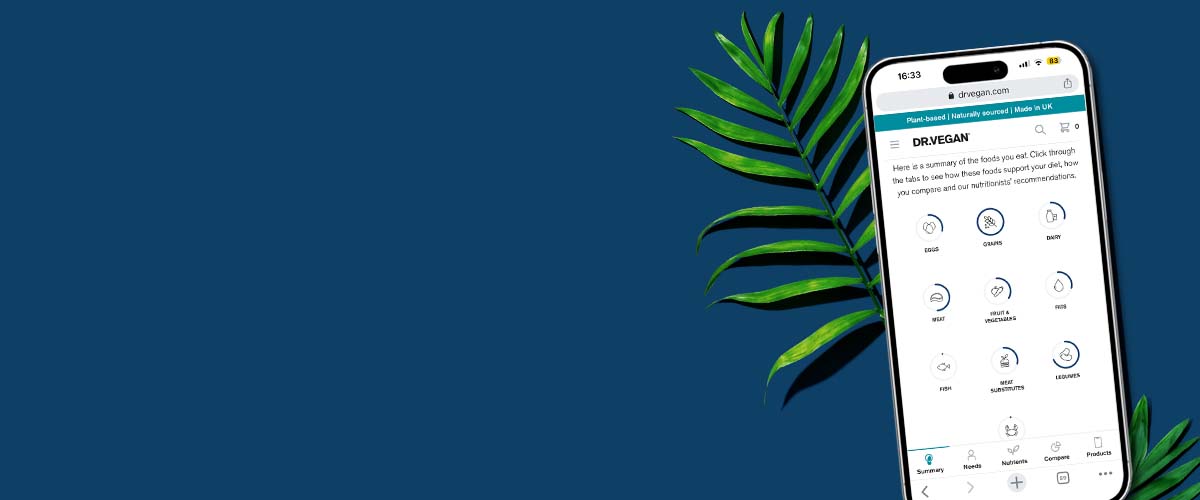 NOT SURE WHAT YOUR DIET IS MISSING?
Create your FREE Diet Profile today and discover the nutrients your body needs and what you may be missing.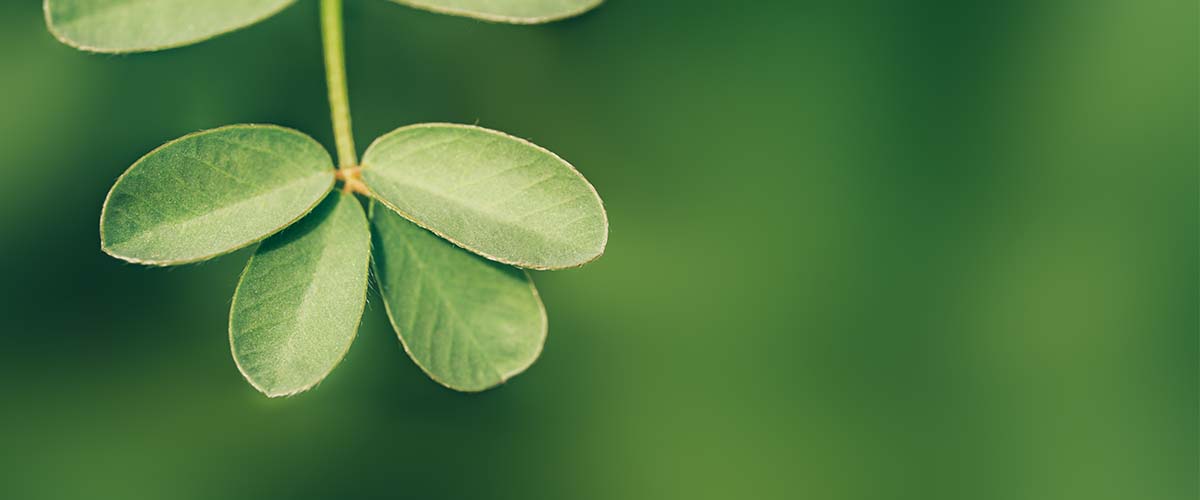 PLANET POSITIVE
All our products are plant-based, naturally sourced with zero nasty additives and certified home-compostable. By giving customers a sustainable, plastic-free supplement option, we've helped save over 15 tonnes of plastic from entering landfill.
Nutrition

| | PER CAPSULE | EC %NRV* |
| --- | --- | --- |
| Vitamin B12 | 2000ug | 80000 |

* NRV - Nutrient Reference Value
** No NRV Established
Description

DR.VEGAN

®

Vitamin B12 - in the form of methylcobalamin - is in the most bio-available form, is easy to digest and kind on your body.

Vitamin B12 is essential because it helps produce red blood cells which in turn carry oxygen around your body. If your body doesn't have enough red blood cells, it can contribute to tiredness, fatigue and anaemia.

B12 is also important for lowering homocysteine - a common amino acid - in your blood which is important for your brain's cognitive health and your nervous system. High levels of homocysteine are linked to a higher risk of heart disease and can affect cell health, which has been linked to dementia and Alzheimer's disease.

If you're vegetarian or vegan it is quite possible you will not be getting enough B12 through your diet. Older adults and people with certain health conditions have trouble absorbing B12 which can also lead to deficiency.

Food supplements should not be used as a substitute for a varied balanced diet and a healthy lifestyle. If you are pregnant, breastfeeding, taking any medications or under medical supervision, please consult a doctor or healthcare professional before use. Discontinue use and consult a doctor if adverse reactions occur.

Want to know more? Find out

why our Vitamin B12 is so good

.
Ingredients

INGREDIENTS: Vitamin B12 (Methylcobalamin), Brown Rice Flour, Capsule Shell (HPMC, vegetable cellulose).

FREE FROM: Added Sugar, Starch, Sweeteners, Gluten, Wheat, Soya, Lactose, Dairy, Artificial Flavours, Colours and Preservatives.

Food supplements should not be used as a substitute for a varied balanced diet and a healthy lifestyle. If you are pregnant, breastfeeding, have any existing health conditions, taking any medications or under medical supervision, please consult a doctor or healthcare professional before use. Discontinue use and consult a doctor if adverse reactions occur.