GlucoBalance®
60 capsules ▪︎ 2 a day ▪︎ Advanced blood sugar control
Naturally manages your blood sugar
30 day money-back guarantee
Frequently paired with...
What our customers say
I can always tell when my blood sugar levels are becoming erratic, I have brief highs followed by exhausted lows. Since using this product my energy has remained constant, so its doing something positive.

Sandro
Amazing product, fast dispatch and delivery. Definitely recommend.

Jane
Been taking Dr Vegan products for a while. Amazing service quality, products and great communication whenever seeking advice.

Haroon
These supplements are amazing. I started to feel better within a few weeks. It was gradual, until one day I realised I actually felt great! The company really care about their customers - I had a query about not receiving my shipment, they replied straight away, it turned out I had put the wrong address on the order, so it was entirely my fault. They were courteous and really helpful.

Deborah
Life changing supplements! I started taking Gut Works and Stay Calm three weeks ago and they have already had such a huge impact on my overall health.

Sophie
Excellent product and excellent customer service too. I have recommended your products to 3 friends already.

Helen
Brilliant service with great product. Thank you.

Dr Gillings
Simply brilliant. I ordered some vitamins from Dr Vegan on a Tuesday afternoon. They arrived well packaged the next day. The website was intuitive, packed with useful information.

Phillip
Excellent product. Excellent price. Outstanding service.

Janet
Fantastic products - and awesome service! I have been using MenoFriend for a few months now and definitely feel so much better.

Samantha
Have only been taking your supplements for a few days but the difference is outstanding.

Chris
As always, brilliant service from Dr Vegan. After parcel arrives, Dr V sent an email further clarifying the product with lots of advice. Greatly appreciated.

Jean
Just started using these but so far everything is going great...

Thomasina
Symptoms to look out for
Feeling tired? Always thirsty? Dizziness? Find out what is caused by high and low blood sugar levels
Learn more
Why take GlucoBalance®?

Chromium helps maintain normal blood glucose levels
Helps normalise blood sugar levels
Helps with cravings and appetite
Unique comprehensive formula

Developed by experts
Effective formula including Fenugreek, Bitter Melon and Apple Cider Vinegar
100% plant-based, zero additives
What to expect?
1-2 WEEKS
2-4 WEEKS
1-2 MONTHS
3 MONTHS
4 MONTHS
1-2 WEEKS
2-4 WEEKS
1-2 MONTHS
3 MONTHS
4 MONTHS
Questions? We have answers:
Can I take GlucoBalance® if I am on medication for diabetes?

When should I take GlucoBalance®

What are the common symptoms of diabetes?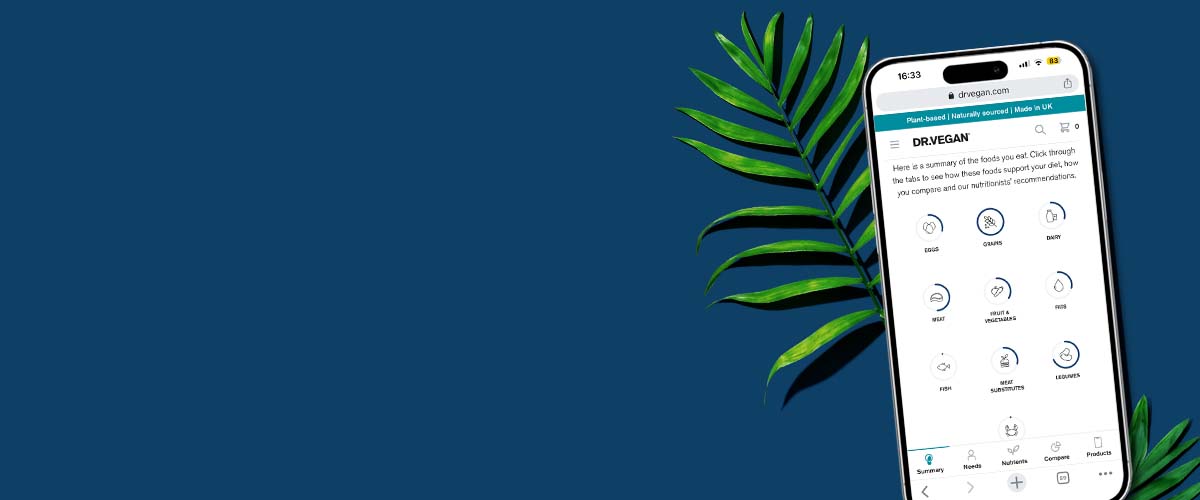 NOT SURE WHAT YOUR DIET IS MISSING?
Create your FREE Diet Profile today and discover the nutrients your body needs and what you may be missing.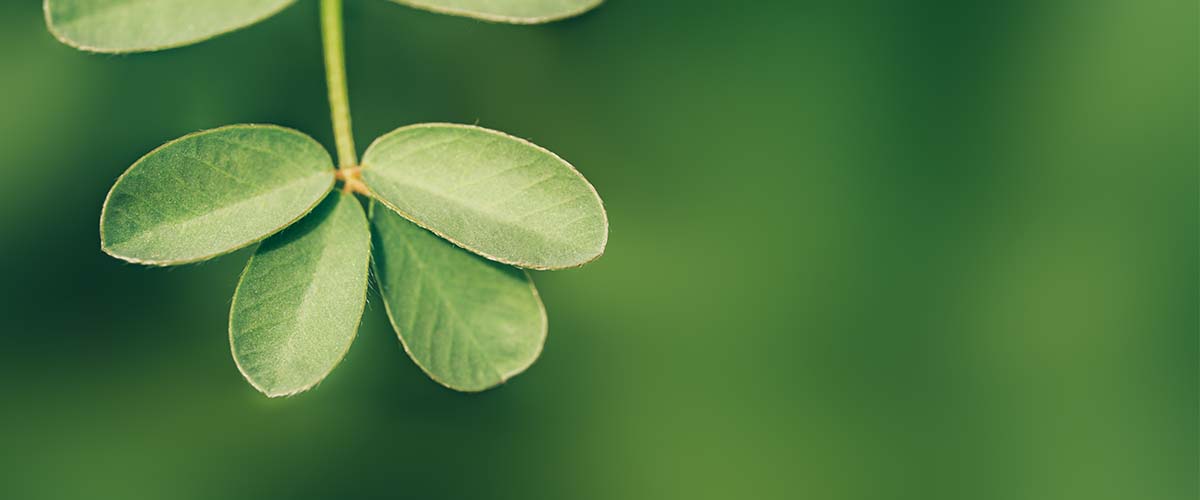 PLANET POSITIVE
All our products are plant-based, naturally sourced with zero nasty additives and certified home-compostable. By giving customers a sustainable, plastic-free supplement option, we've helped save over 15 tonnes of plastic from entering landfill.
Nutrition

| | PER 2 CAPSULES | EC NRV % * |
| --- | --- | --- |
| Cinnamon | 750 mg | ** |
| Fenugreek Seed | 400 mg | ** |
| Myo-Inositol | 300 mg | ** |
| Bitter Melon | 250 mg | ** |
| Apple Cider Vinegar | 200 mg | ** |
| Alpha Lipoic Acid | 100 mg | ** |
| Maitake Mushroom | 100 mg | ** |
| Chromium | 200 µg | 500 |

* NRV - Nutrient Reference Value
** No NRV Established
Description

GlucoBalance® is a unique plant-based formula, led by science and developed by experts, to help your body protect against "highs & lows" and maintain normal blood glucose levels so you can thrive. GlucoBalance® includes:

Cinnamon (750mg)
Cinnamon is an acclaimed ingredient in Ayurvedic and Chinese remedies to help maintain normal blood sugar and blood glucose levels, and stimulating your appetite.

Fenugreek (400mg)
Fenugreek is a clover-like herb and helps maintain normal glucose levels in your blood, insulin metabolism and maintaining healthy blood sugar levels. Fenugreek also supports your immune defences, physiological blood lipid levels and metabolism of fats.

Bitter Melon (250mg)
Bitter Melon is a plant that is just what its name suggests - bitter, and it becomes more bitter as it ripens. Bitter melon is acclaimed for supporting normal glucose metabolism.

Chromium (200ug)
Chromium is clinically studied to support your normal macronutrient metabolism and contribute to the maintenance of normal blood glucose levels.

Apple Cider Vinegar is increasingly used to aid feelings of fullness and help reduce snacking.

Our unique formula also includes:
- Alpha Lipoic Acid is naturally made in the body and from foods we eat including carrots, beets, spinach and broccoli and helps break down carbohydrates;
- Myo-Inositol which is a major component of cell membranes and studies show it influences the action of insulin;
- Maitake Mushrooms
Ingredients

INGREDIENTS: Inositol, Apple Cider Vinegar Powder (Malus Sylvestris), Alpha Lipoic Acid, Maitake Mushroom Powder (Grifola Frondosa), Fenugreek Seed Extract (Trigonella Foenum-Graecum), Bitter Melon Extract (Momordica Charantia), Ceylon Cinnamon Bark Extract (Cinnamomum Zeylanicum), Chromium Picolinate, Capsule Shell (Hydroxypropyl Methylcellulose).

Food supplements should not be used as a substitute for a varied balanced diet and a healthy lifestyle. If you are pregnant, breastfeeding, taking any medications or under medical supervision, please consult a doctor or healthcare professional before use. Discontinue use and consult a doctor if adverse reactions occur. Keep out of reach of children. Store in a cool, dry place.