Ceylon Cinnamon Bark Extract (Cinnamomum Zeylanicum)
Back to ingredients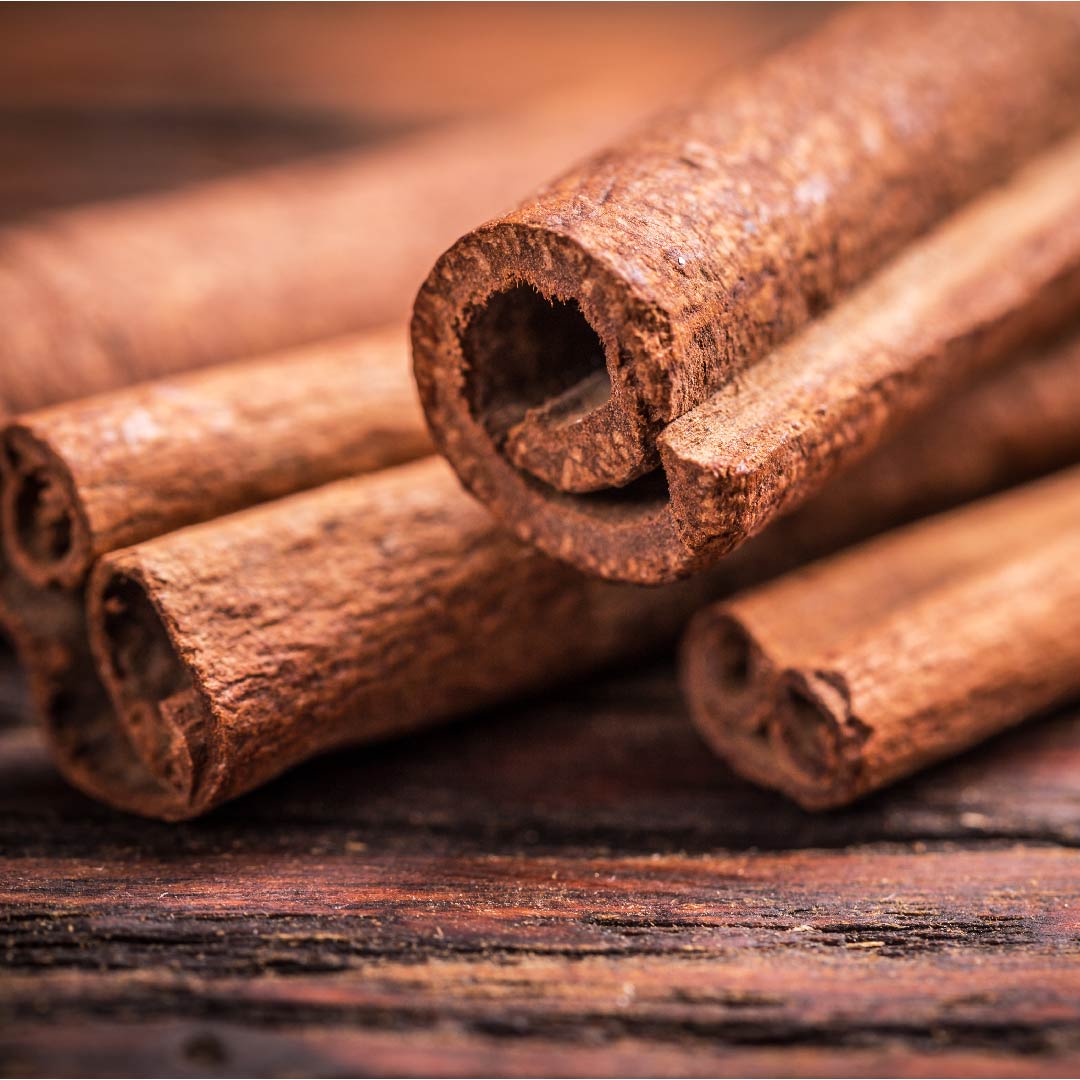 From: Native to India, Sri Lanka and Bangladesh
Form: Extract
Food source: Cinnamon
Benefits of Cinnamon
Blood sugar health
Digestion
What is Cinnamon?
Cinnamon, a spice we're all familiar with, has been an acclaimed digestive aid in traditional Ayurvedic and Chinese medicines for thousands of years. Today, it has been and continues to be extensively researched for its role in maintaining healthy blood sugar levels, normal blood glucose levels and supporting the digestive process.
The distinctive flavour and smell of Cinnamon comes from one of its main active constituents, 'cinnamaldehyde', a well-researched antioxidant. One of the main medical interests in Cinnamon is its role in achieving optimal glycaemic control and in minimising the need for insulin therapy in type 2 diabetics. 
Cinnamon may also help with lipid profile management, the control of fat mass, body weight and oxidative stress. Oxidative stress is a condition where there is an imbalance of 'free radicals' (unstable molecules) which can cause a range of health problems, especially in the cardiovascular system. Antioxidants can neutralise excess free radicals, helping to maintain a healthy balance in the body and reducing stress on the heart and other important organs. 
You may be interested in reading 'Best foods for Type 2 diabetes' and 'Symptoms of high and low blood sugar'.