Fenugreek Seed Extract (Trigonella Foenum-Graecum)
Back to ingredients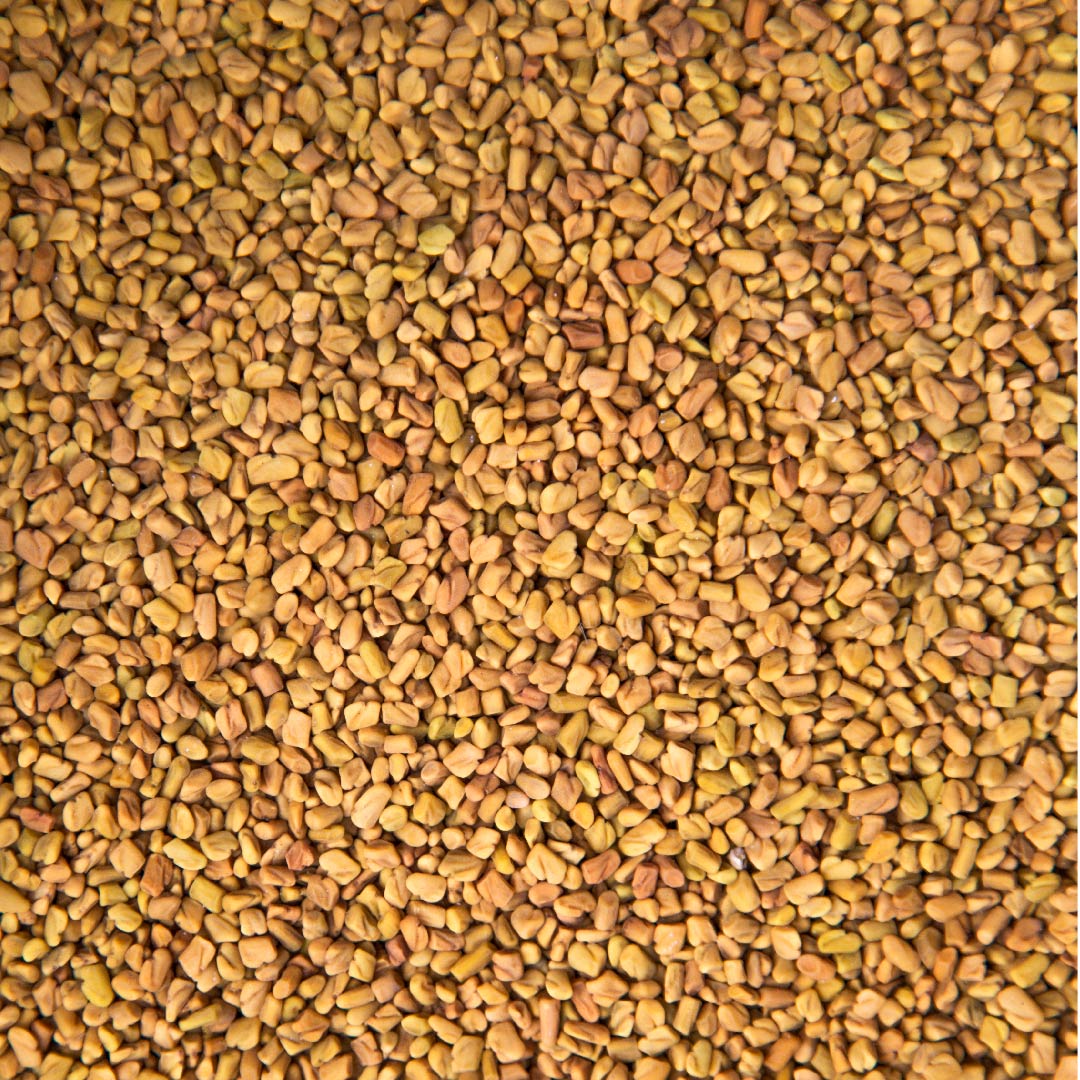 Where it's from:
 Native to Near and Middle East. Cultivated globally.
Form:
Extract
Food source:
 Fenugreek Seeds
Benefits of Fenugreek Seed 
Gut health
Supports digestion
Relieves bloating
What is Fenugreek Seed?
Fenugreek is a clover-like herb that has been traditionally used in Ayurvedic medicine for centuries. It is acclaimed for helping maintain normal glucose levels in your blood, supports insulin metabolism, healthy cholesterol levels and the metabolism of fats. 
Research shows Fenugreek seeds can help maintain normal glucose levels in the blood and support insulin metabolism. Insulin is the hormone that regulates the metabolism of carbohydrates and fats, and Fenugreek seeds can help make insulin more effective, in turn helping lower the levels of sugar in the blood which can reduce the risk of developing health conditions. You may be interested in reading 'Best foods for Type 2 diabetes' and 'Symptoms of high and low blood sugar'.
Fenugreek has also been associated with reducing cholesterol. Unhealthy levels of cholesterol in the blood can put your heart and vascular system under strain, so by reducing levels of cholesterol, Fenugreek may also help to maintain your cardiovascular health. Discover '5 top tips to lower cholesterol'. 
The good news is that Fenugreek is prevalent in cuisines around the world, especially Indian and Middle Eastern dishes. That being said, it does have a strong taste and is used alongside lots of other spices, so a supplement with a concentrated extract is a good idea to get sufficient amounts.
may be interested in reading 'Common reasons you might be bloated' and '10 practical tips to reduce bloating'.