Homemade Pumpkin Spice Latte (Ve)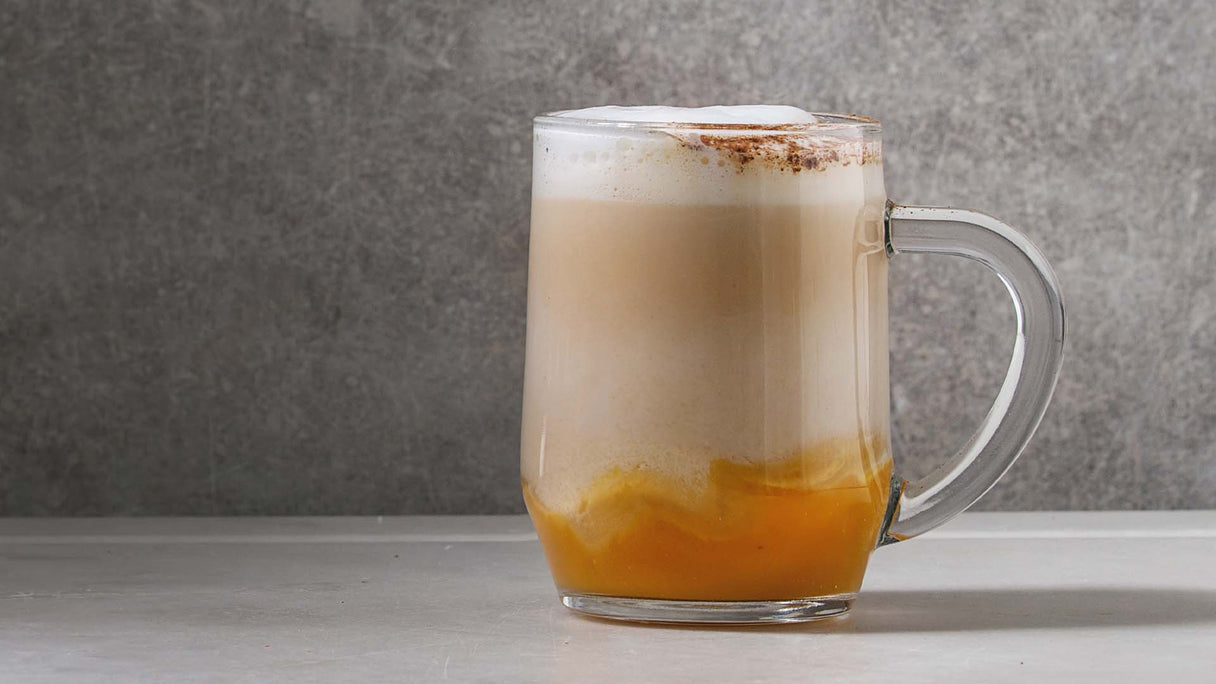 Looking for a delicious, healthy alternative to the well-known 'Pumpkin Spice Latte'? Not only is this homemade pumpkin spice latte recipe a lovely treat on cold, cosy days, but it is also great for the immune system!
Pumpkins contain beta-carotene, an antioxidant that helps the body to fight colds and flu. It also contains immune-supporting nutrients, including Vitamin C and Iron. Discover '8 immunity boosting foods'.
Ingredients 
½ cup of 

unsweetened almond milk (or plant-based milk of your choice)
1 tbsp of pumpkin pur

ée

1 pinch of

 ground cinnamon

1-2 tbsp

 maple syrup or agave nectar (this will vary depending on how sweet you like it) 
30 ml of espresso
½ tsp vanilla extract 
Optional pinch of cloves
Tip: For added benefits like improved digestion, open and pour in the powdered contents of one Curcumin & Turmeric capsule. Alternatively, add in one teaspoon of turmeric powder and one pinch of ground nutmeg.
Method 
Pour the almond milk into a saucepan and simmer over high heat until it's hot; do not let it boil. 
Reduce the heat and add the cinnamon, pumpkin puree, maple syrup, vanilla extract and cloves. Taste and adapt how you like, for example, adding more cinnamon or maple syrup if needed. Fill a cup 

¾ of the way. 

Make your shot of espresso and add it in.  
Optional: dust some cinnamon on top.
Mix and enjoy!
If you've enjoyed this recipe, we think you'd like Immune-supporting Ginger Tea (Ve) and Golden Turmeric Latte (Ve).
Want to hear more from our nutritionists? Sign up to our email newsletter for insights and exclusive offers: