Watch: Menopause Roundtable with Sarah Parish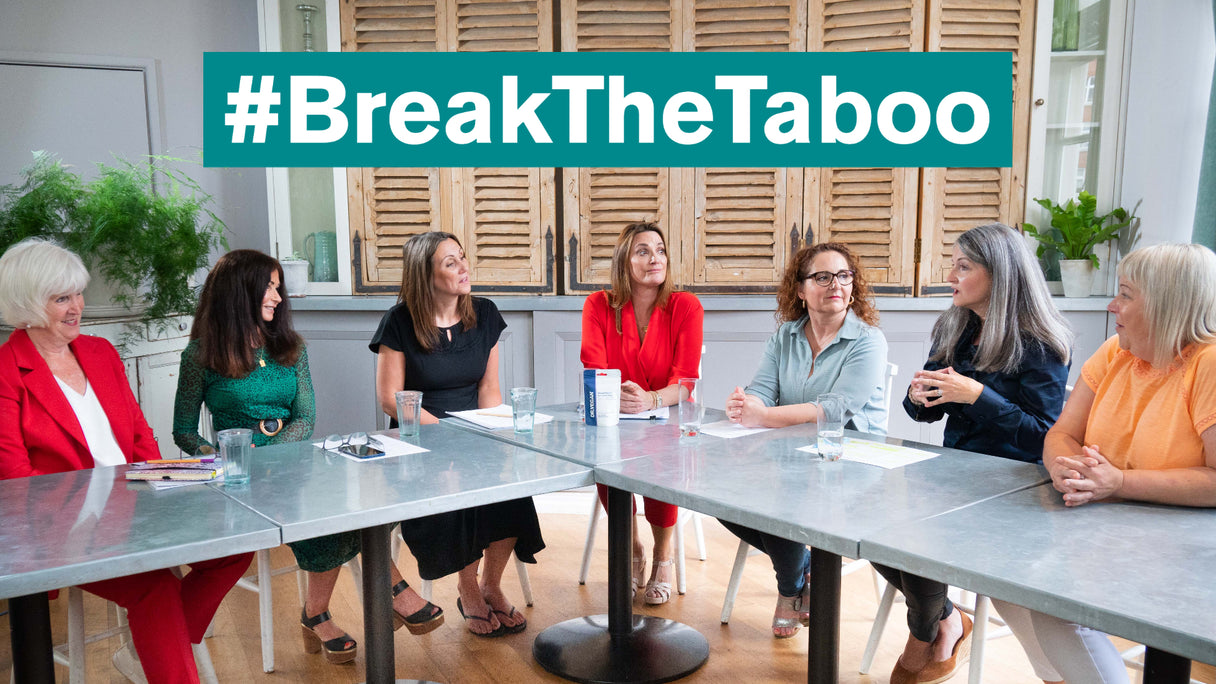 Click here to watch the Menopause Roundtable Highlights
At DR.VEGAN® we're passionate about health, nutrition and wellness, and part of our mission is to break taboos and lift the lid on subjects people should be talking about, but don't. Menopause is one of them. 
In our recent survey of over 1,000 women going through menopause, we asked 'What more can employers do to better support women going through menopause' and the #1 answer was 'Provide education on menopause for all employees'. So we held the DR.VEGAN Menopause Roundtable, hosted by Sarah Parish.
Menopause impacts every person in the world - it's not just a subject for women going through menopause. Husbands, partners, colleagues, employers, friends, brothers, sisters, sons and daughters should all be aware of how menopause can affect the women close to them at home, at work and across society, so we can all better understand and support all women going through menopause. 
Watch the Menopause Roundtable Highlights
Hear from seven brilliant women from across the UK share their first-hand experiences with menopause and how their menopausal symptoms have affected their daily lives, relationships and work.  
Watch our short video DR.VEGAN Menopause Roundtable on our YouTube page:
Opinions are completely their own, unpaid and unscripted.
Thank you (from left to right) to
Kathryn Colas
workplace expert, Clare LeGrys,
Claire Roberts
RN, Sarah Parish, Joanne Farrington, Tracy Smith and Tracy Bennett for breaking the taboo on menopause and being part of the women's health revolution.
Latest research in menopause 
In March 2022, we surveyed over 1,000 women going through menopause in our Menopause Survey to better understand the range of symptoms women experience, how it affects their physical and mental health, how menopause affects women in the workplace and how women are supported, and what society and employers can do better support women going through menopause. 
Read the full results: The latest in menopause research.
Our survey showed there were over 20 common symptoms of menopause and the mental health effects are significant. 63% of women lose their confidence, half suffer mild depression, 42% avoid social contact and friends, an 11% suffer severe depression. 
Nutrition for the menopause
Diet plays a really important role in helping your body through menopause, relieving symptoms and providing your mind and body with the fuel to thrive in this important time in your life. 
Discover the foods to avoid and those to reach for in this article by menopause expert Dr Katie Hodgkinson: Nutrition for the menopause.
Learn about menopause
Our nutritionists and menopause experts share the best tips and advice for your diet, lifestyle and supplements to support you through perimenopause, menopause and post-menopause. Learn more in the following articles:
Menopause Workplace Education
If you're looking to educate your business, colleagues or teams on menopause, understanding menopause and how to support women through menopause in the workplace, contact Claire Hattrick (@clipboardclaire) to book Menopause in the Workplace training for your company. 
Want to hear more from our nutritionists? Sign up to our free newsletter: