The benefits of Choline and where to find it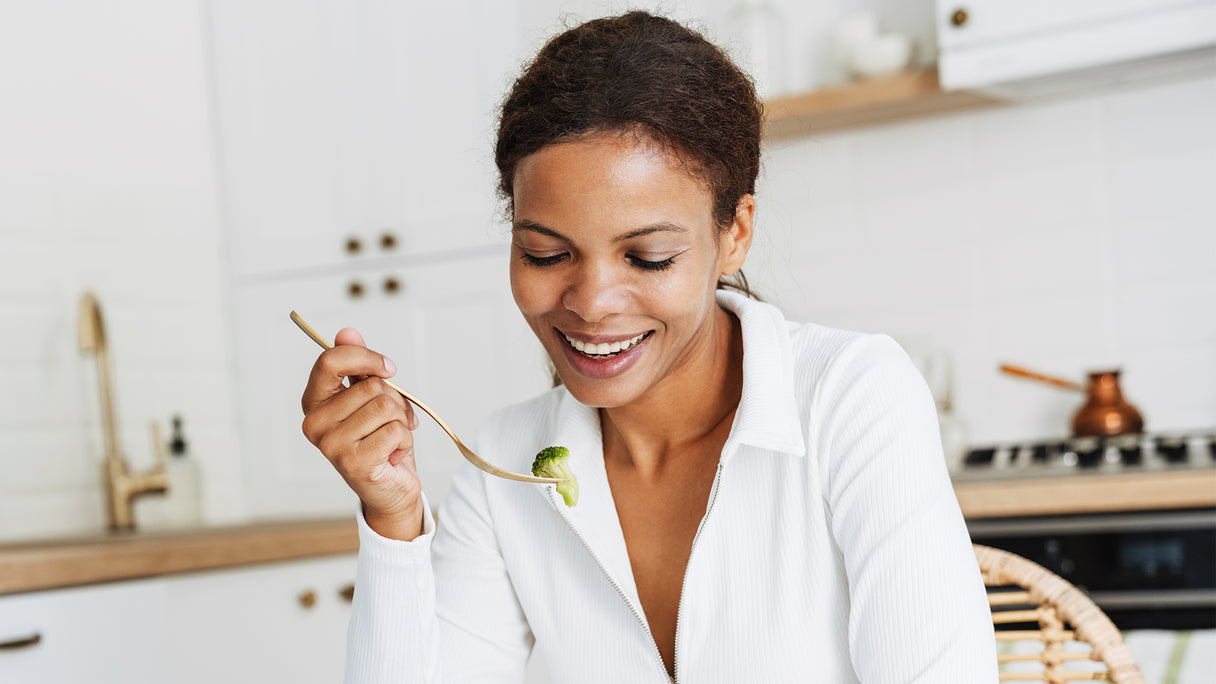 Choline is an 'essential nutrient' which has historically been often overlooked but is now becoming more widely appreciated and sought after.  Our expert nutritionists explain why Choline is so important and where you can get it in your everyday diet. 
The benefits of Choline
Choline plays an important role in normal liver function and fat metabolism.  It helps remove cholesterol from your liver and can help prevent conditions such as fatty liver disease.   
It's also important for the production of neurotransmitters (chemical messengers) in the body.  These play a vital role in brain function, memory and mood.  A deficiency of Choline is linked to liver disease and potential disorders in the brain and nervous system.  
How much Choline do we need?
Historically Choline has had little attention so there is little data available on how much Choline people are currently consuming.  We know that some Choline is produced in the liver, but this is not enough for the body's requirements.  In the UK, there are currently no dietary recommendations for Choline.  However, the European Food Safety Authority has set a daily adequate intake of 400mg for adults.   
A high alcohol intake can increase the risk of Choline deficiency, as alcohol increases the body's Choline requirements.
As most of the dietary sources of Choline are from animal foods, those following a plant-based or vegan diet may find it more challenging to get adequate Choline from plant sources (read our blog 'Top 6 foods every vegan should eat and why').
The body's requirements for Choline during pregnancy also increases, so pregnant women on a vegan diet should get expert advice to ensure they are getting adequate Choline (read our blog 'Is it OK to go plant-based while pregnant'),
If you're unsure about your nutrient and Choline intake try our free Diet Profile online - it only takes 3 minutes.
What foods provide Choline?
Animal foods contain more Choline than plant sources.  Eggs, meat and dairy products are all good providers of Choline.  For example, one hard-boiled egg provides 147mg Choline, whilst a chicken breast provides 72mg Choline. 
How to get Choline as a vegan
There's a wide range of plant foods that also provide some Choline as it's found in the cell membranes of plants.  Useful plant sources of Choline include soya drinks, edamame beans and tofu as well as quinoa, Brussels sprouts, broccoli, cauliflower, mushrooms, red kidney beans, peas, peanuts, pumpkin seeds, sunflower seeds and almonds.   
Vegan Food Sources of Choline
| | | |
| --- | --- | --- |
| Food  | Portion |  Choline |
| Soya drink  | 200ml | 47mg |
| Edamame | 3 heaped tbsp | 45mg |
| Brussels Sprouts | 8 boiled sprouts | 32mg |
| Quinoa | 2 cupped handfuls, cooked | 35mg |
| Broccoli | 2 boiled spears | 32mg |
| Cauliflower | 8 boiled florets | 31mg |
| Red Kidney Beans | 3 canned heaped tbsp | 28mg |
| Baked Potato | Including skin, 1 medium | 26mg |
| Pumpkin Seeds | 2 tbsp | 19mg |
| Mushrooms | White, cooked; 3 heaped tbsp | 16mg |
| Almonds | 1 handful | 16mg |
It's important to include a wide variety of plant foods in a vegan diet and in particular soya foods and drinks, quinoa and broccoli, which are some of the best plant-based sources of Choline. 
You may enjoy our Cheesy Oven Baked Broccoli and Cauliflower Fritters.
You can also opt to supplement with Choline.  DR.VEGAN's Choline is 100% naturally sourced with zero nasty additives. DR.VEGAN Choline (600mg) comes in Bitartrate form.
Choline is vital for maintaining normal liver function and providing comprehensive liver support so be sure to reach for the foods highlighted in this article to meet your daily requirements. 
View our range of vegan vitamins & supplements.
Want to hear more? Sign up to our email newsletter for exclusive offers, nutrition tips and news: 
If you enjoyed this article you may also enjoy The best foods for detoxing your liver

We recommend the recipe Superfood Salad
References
Derbyshire E (2019) Could we be overlooking a potential choline crisis in the United Kingdom? BMJ Nutrition https://nutrition.bmj.com/content/early/2019/09/03/bmjnph-2019-000037
Govindji A (2020) Vegan Savvy. London: Pavillion Book Company Ltd.
The Vegan Society (2019) Statement on media reports about choline and vegan diets. Available: https://www.vegansociety.com/whats-new/news/statement-media-reports-about-choline-and-vegan-diets 
US Department of Agriculture (2019) Agriculture Research Service. FoodData Central. Available:
https://fdc.nal.usda.gov/