Tips for better eye health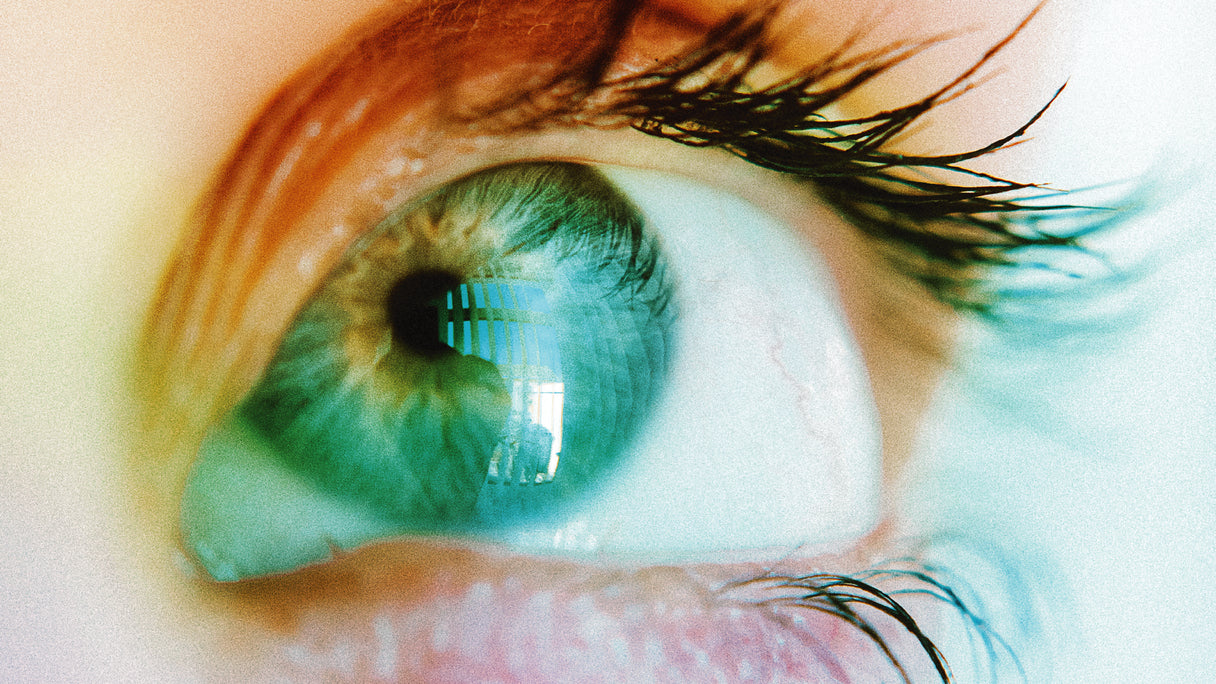 In a survey in the New York Times, going blind was 'the worst thing that could happen' for the majority of respondents, yet around 250 people start to lose their sight in the UK every day, according to RNIB chief executive Sally Harvey. 
Our nutritionists share the top tips for keeping on top of your eye health.
Why get an eye test?
As a population we service our boilers more than our eyes, however there are so many conditions that can be detected and prevented from getting worse via an eye test. 
Not sure what your body needs? Create your Diet Profile.
These conditions include high blood pressure, symptoms of diabetes, cholesterol and even brain tumours. Changes on the retina in children can also indicate conditions such as leukaemia.
Tips for eye health
Have your eyes checked by an optician at least once a year, but what else can you do to ensure your eyes are in good condition?  Here are seven tips for supporting your eye health: 
1. Eat foods rich in carotenoids 
Carotenoids play an important role in maintaining good vision and protecting your eyes against harmful blue light. Lutein, Zeaxanthin and Meso-Zeaxanthin are all carotenoids which are components of your 'macular pigment'. Your macular pigment protects your retina, absorbing light and acting as a sunscreen for your retina, so it is essential for your eye health.
Good food sources of Lutein and Zeaxanthin include dark green leafy vegetables such as spinach, kale and broccoli, while Astaxanthin, another carotenoid, is found in fish including trout and salmon.
Read our blog 7 key nutrients to support your eye health.
2. Omega 3, Zinc, Vitamins C & E
Good foods for eye health are those that are high in omega-3 fatty acids, Zinc, Vitamins C and E, and carotenoids. They are all especially good for our eyes because they can help protect against conditions such as age-related macular degeneration and cataracts.
Omega-3 is an important fatty acid found in oily fish such as salmon and plant based sources include seaweed and avocados.  
Zinc can be found in brazil nuts and whole grains, while Vitamins C and E are abundant in green leafy vegetables and citrus fruits.
3. Take regular screen breaks
Most of us have at some point experienced itchy, dry or sore eyes from continually sitting in front of a computer screen for hours.
Also known as Digital Eye Strain (DES), it can lead to blurred vision, headaches and interfere with sleep.  And, according to the Association of British Dispensing Opticians, staring at phone, PC or tablet screens for too long can increase the risk of myopia (short sightedness).
Do blue light glasses work?
There is currently no scientific evidence that blue light glasses positively impact our eye health, according to recent optometry research by the optician's Specsavers.
As such it is important to remember to take a break.  Try to follow the 20/20 rule - regularly look away from your screen and focus on something at least 20 feet away for 20 seconds.  Better still, walk away from your screen every 30 mins for five minutes or more.
4. Take Screen Eyes™ 
Screen Eyes™ is formulated by experts to support your vision health. Screen Eyes is the only formula to provide the carotenoids Lutein, Zeaxanthin and Meso-zeaxanthin, along with Astaxanthin, Bilberry and essential vitamins, enriching the macular pigment in your eyes and protecting against tired and sensitive eyes. 
5. Wear sunglasses
Too much constant glare, either from direct sunlight or water and snow, can result in an increased risk of cataracts and macular degeneration. That's down to UV exposure which can damage the eyes over time.
It's not just the sun we have to protect our eyes from. Cyclists should wear glasses, so too should squash players and anyone else involved in sports which could lead to an eye injury. 
For high quality performance sunglasses at an affordable price, try SunGod who, like DR.VEGAN, provide a guarantee across their range. 
Stop smoking 
Smokers are up to four times as likely to suffer macular degeneration as non-smokers. So, if you value your eyesight – and who doesn't – then quit smoking and if you need help, here are some ways to quit smoking.
Embrace the outdoors
A couple of hours outside every day is not only good for mental health and wellbeing, research also shows it may help reduce the risk of developing a condition known as myopia (short sightedness), particularly during childhood.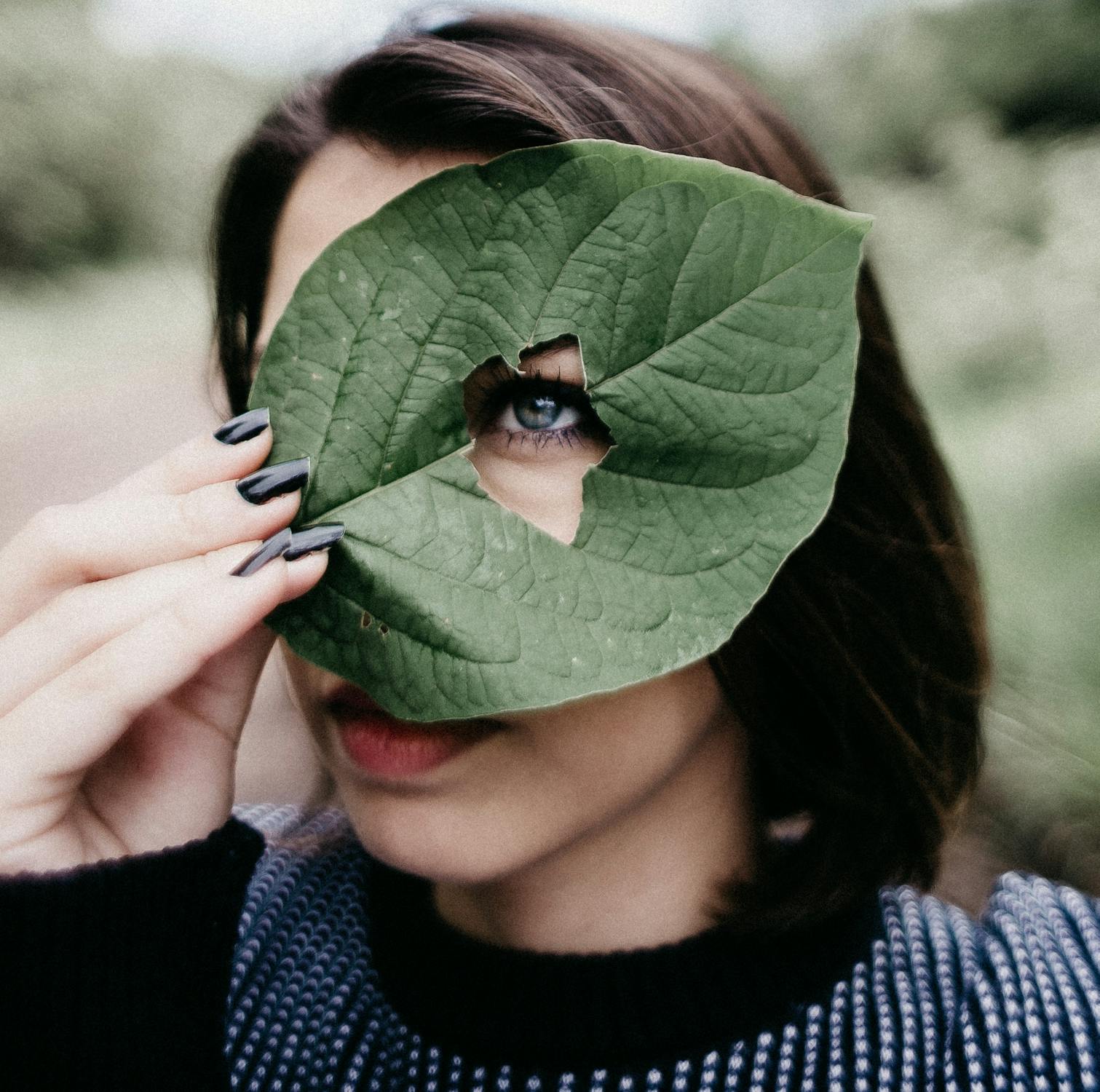 According to an Australian study published in the British Medical Journal, daylight helps slow down the speed of change in refractive error and axial length.  If left to get worse myopia can lead to eye disease and eventually blindness. 
Take care with contacts
Always clean contact lenses with the proper solution and avoid wearing them for too long or your eyes can become dry and sore. Remember to always wash your hands before and after touching your eyes, and try not to swim or sleep with them in to avoid risk of infection.
Take regular exercise
Being fit and healthy, and especially taking aerobic exercise, isn't just good for your body. Your eyes will benefit too as the blood flow to the optic nerve and retina is increased.
Protect your eyes 
We are passionate about making nutrition clear and simple. For any questions we encourage getting in touch with us via social media @drveganco on Instagram and Facebook. We also have a thriving Healthy Living Facebook community which is free to join and where we share healthy living tips and advice.
Read more here about DR.VEGAN Screen Eyes
Want to hear more from our nutritionists? Sign up to our email newsletter for free tips and advice: 
References
Downie, Laura., 'Blue-light filtering ophthalmic lenses: to prescribe or not to prescribe?',

Ophthalmic and Physiological Optics: The journal of the college of optometrists,

37, 6. (2017). [online] Available at:

https://onlinelibrary.wiley.com/doi/full/10.1111/opo.12414

[accessed 07/08/2020]

Gareth Lingham et al., (2019) 'How does spending time outdoors protect against myopia? A review', BMJ, volume 104, issue 5.