Pistachio Protein Popsicles (Ve)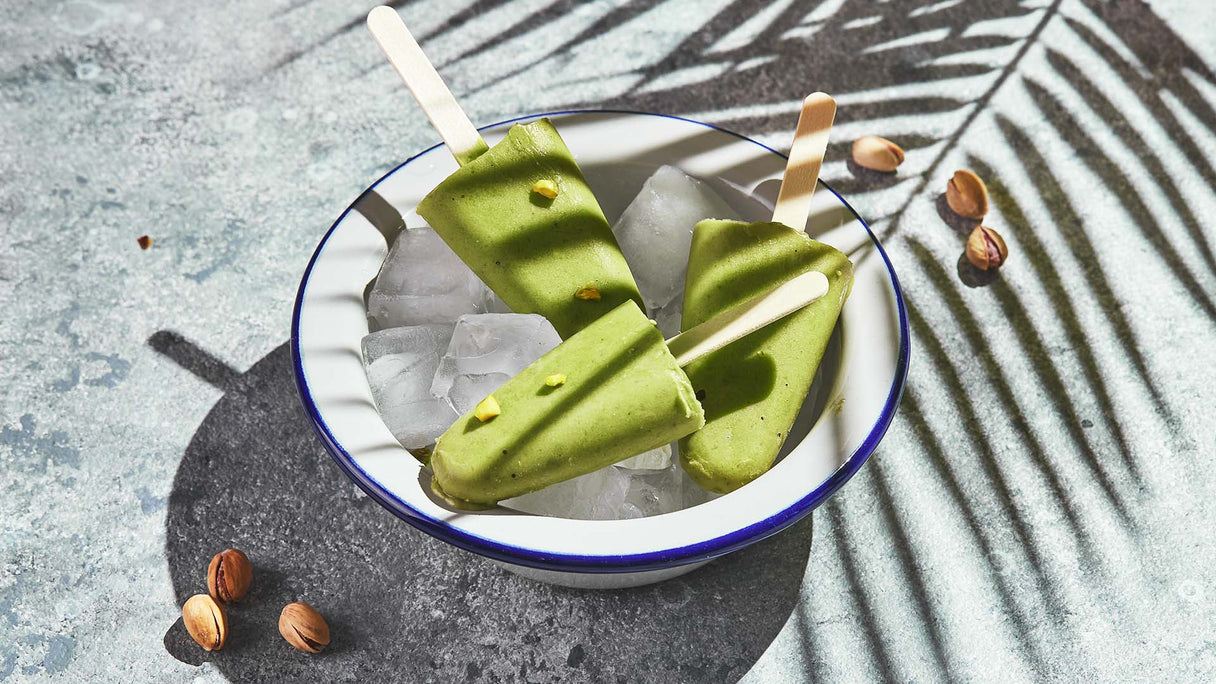 These protein-packed popsicles are a healthy and refreshing summer treat, especially post-workout!
Protein is in every single cell in your body and is essential for powering your muscles. Not only does it build and maintain muscle tissue, it also helps your muscles repair and recover, making this recipe ideal for those with active lifestyles looking for a protein-rich treat. 
Ingredients
1 cup coconut milk - if you want to raise the protein content, you can switch to soya milk

½

cup finely crushed pistachios
1 or 2 tablespoons of honey or maple syrup (depending on how sweet you want it)
1 banana
1 cup of spinach
1 tablespoon of nut butter
Optional: Add 1 or 2 tablespoons of chia seeds for added protein
Method
If your pistachios are not finely crushed into pieces, start by chopping them fine or blending them if you want them extra fine.

Add your pistachios, honey, banana, spinach and nut butter to a blender and top it with coconut milk. If you opt to add chia seeds, you can do so in this step.

Blend until the consistency is smooth.

Pour into popsicle holders and place in the fridge overnight to set.

Remove it from the holder when you're ready for a treat!
If you enjoyed this recipe, you may also enjoy our Protein Breakfast Porridge (Ve) and Protein Parfait (Ve). 
What's your diet missing? Create your free Diet Profile. 
Want to hear more from our nutritionists? Sign up to our email newsletter for insights and exclusive offers: