Hacks to make Veganuary super easy!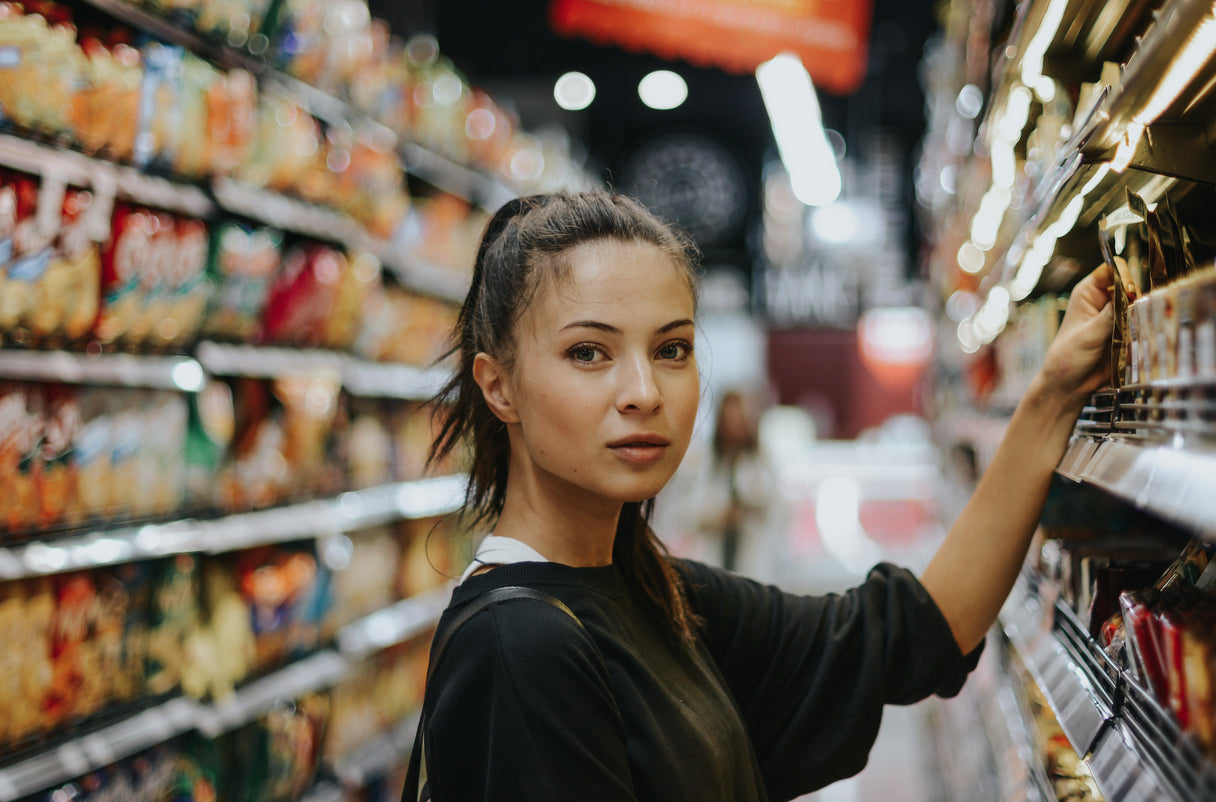 The plant-based revolution is well and truly gaining momentum!
To help you this Veganuary, plant-based nutritionist Riya Lakhani (ANutr) has put together some easy hacks to help you get the most out of plant-based eating.
Your weekly shopping list
As more and more people are discovering the various health, environmental and ethical benefits of a plant-based diet, supermarkets, health food stores and restaurants are stocking more options than ever before to keep up with demand.
When putting together your shopping list, plan your meals in advance to help you keep your meal choices varied and nutritionally sound. Your grocery list should contain the following:
Fresh fruits and vegetables. No rules here but try butternut squash, pomegranates and sweet potatoes
Carbohydrate sources including oats, rice, quinoa, whole-wheat pasta and noodles
Protein sources such as kidney beans, white beans, black-eyed peas and lentils 
Healthy fat sources including nuts and chia seeds, avocados and nut butters
Refrigerated foods including tofu, tempeh, seitan, plant-based milks
Sauces and condiments including tomato sauce, vinegar, soy sauce, mustard and chilli sauce
Cupboard staples including coconut milk, coconut flour, cocoa powder, dark chocolate, nutritional yeast, herbs and spices.
Delicious meal ideas
Here are three plant-based meals that are super easy to make and packed with healthy nutrition!
Avocado Spinach Whole-Grain Toast
Avo on toast is a delicious and nutritious breakfast choice!
Made with an avocado, lime juice, spinach and crushed pepper, this meal provides mono-unsaturated fatty acids (the healthy kind of fats) and Magnesium thanks to the avocados, as well as Vitamin C, Vitamin A, Vitamin K, Iron and Magnesium from the leafy green spinach.
The wholegrain base contains plenty of fibre to help with digestion and provides Protein, Calcium, a variety of B Vitamins, Iron, folate and Selenium.  
 Veggie Stir-fried Noodles
Stir-fried noodles is always an easy meal to cook up for the family and best of all it takes under 20 minutes to pull together.
You can use various vegetables such as peppers, broccoli, carrots, ginger, mangetout, mushroom and fresh coriander which provide plenty of antioxidant Vitamins C and Vitamin A as well as B Vitamins.
You can also add soya chunks or use tofu noodles to increase the protein content to keep you fuller for longer. 
Thai Green Curry with Tofu and Broccoli Florets
Homemade Thai Green Curry with vegetables is rich in flavour and nutrition.
You can make this delicious meal with cooked rice (I love brown jasmine rice), tofu and a range of different vegetables such as courgettes, grated ginger, green beans, baby corn, broccoli and even carrots. The sauce can be made using part coconut milk and soy milk with added spices. 
Learn more in 5 benefits of ginger.
What nutrients to look out for during Veganuary?
When managed correctly, a vegan diet can offer plenty of health benefits for all stages of life thanks to the essential nutrients found in plant-based foods.
You do however need to make sure you get plenty of the following nutrients on a vegan diet.
Protein
It is a common misconception that you have to consume animal foods to get enough protein. 
You can easily get all the protein you need from plant foods such as beans, lentils, chickpeas, hummus, soya milk or yoghurt, edamame beans, tofu, tempeh, soya mince, whole grains, quinoa, amaranth, Quorn, nuts, nut butters, and seeds.
Learn more about the best sources of protein on a plant-based diet. 
As long as you're getting plenty of these plant powered foods in your diet, it's going to be pretty hard to fall short of your daily protein requirement.
Calcium
As a nutritionist, I often get asked about Calcium on a vegan diet and it's common for people to connect healthy Calcium levels to dairy milk intake.
When you're on a vegan diet free of dairy, you can maintain your Calcium intake with fortified plant-based milks and yoghurts, beans (especially kidney beans and soya beans), kale, watercress, okra, broccoli and spinach.
Learn more in 'What is the best plant-based milk?'.
You can also nibble on dried figs and almonds to boost your Calcium intake.
Iron
One common concern about vegan diets is whether they provide the body with enough energy, in particular from Iron. 
Whilst a decline in energy isn't very common, a lack of energy after going vegan is usually related to a lower number of calories consumed, meaning you're probably not eating enough food in general.  A plant-based diet is rich in nutrients but can be low in calories, especially if someone is eating mainly fruits and vegetables.
So if you experience low energy or fatigue over Veganuary, you should consider eating more nuts, sweet potatoes, whole grains and lentils.
There are also some cases where fatigue can be caused by low Iron intake which could lead to anaemia. To prevent this, Iron intake should be closely monitored when going vegan.
This is simple to do when you include foods that are higher in Iron such as fortified breakfast cereals, soybeans, white beans, dark chocolate and lentils. It's also helpful to eat these foods with Vitamin C-rich foods such as citrus fruits, peppers, broccoli and strawberries. By pairing Iron-rich foods with Vitamin C-rich foods, the absorption of Iron in plant-based foods is increased by about six-fold!
Learn more in mistakes to avoid on a plant-based diet. 
Want to hear more from our nutritionists? Sign up to our email newsletter for insights and exclusive offers:  
Written by Riya Lakhani (ANutr).
We hope you have found this article helpful in your decision whether to go more plant based this new year. For any questions about nutrition please follow us at @drveganco on Facebook and Instagram or email us at team@drvegan.com 
DR.VEGAN® - Formulated by nutritionists for a better and healthier you.