Pumpkin
Back to ingredients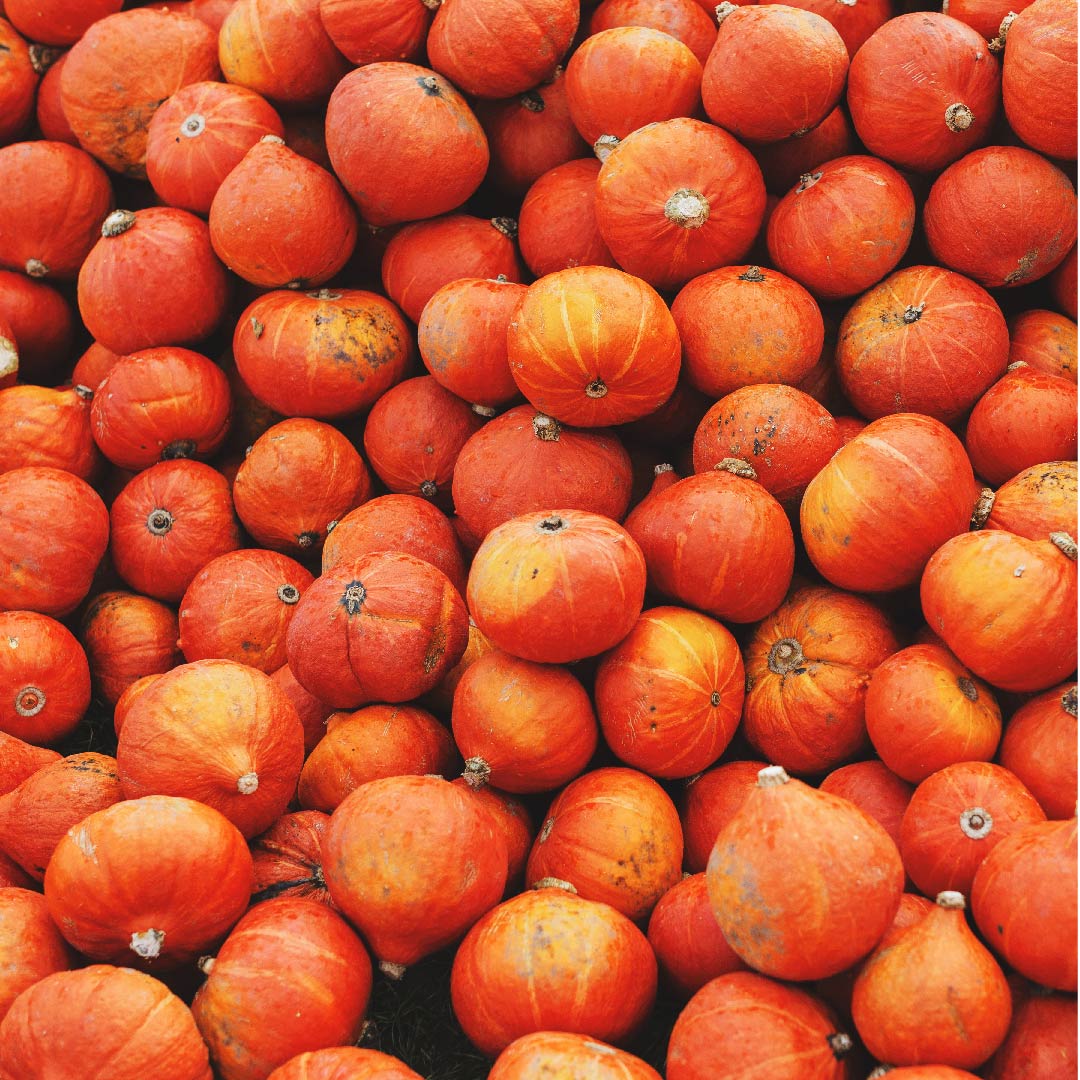 From: North America
Form: Powder
Benefits of Pumpkin
What is Pumpkin?
We're all familiar with Pumpkins from carving them for Halloween, but it's probably worth thinking twice before you chuck out all the Pumpkin flesh and seeds. Pumpkin contains a variety of vitamins and nutrients with excellent health benefits, especially for our eyes.
Carotenoids are naturally occurring plant pigments and include Lutein, Zeaxanthin and Meso-zeaxanthin, all of which are found in Pumpkin seeds. These carotenoids can be found in your macular pigment and act as powerful antioxidants. Antioxidants work to fix and neutralise 'free radicals' which can lead to macular degeneration and cataracts. Pumpkin is an excellent source of Lutein and Zeaxanthin which are found in your macular pigment. 
Pumpkins are also an excellent source of other nutrients including Vitamin A and Vitamin E. Vitamin A helps to convert the light that hits your eye into an electrical signal that goes to your brain, and is a component of 'rhodopsin'. Rhodopsin is a pigment that is in your retina and is very sensitive to light, and is responsible for how our vision adapts in the dark. Vitamin E is a potent antioxidant, helping provide protection to the lens of the eye. Fats, which form part of cell membranes, are vulnerable to damage from free radical, and there is a high concentration of fatty acids within the retina. Vitamin E, being a fat-soluble antioxidant, helps protect these fatty acids from being damaged, helping protect your eyes from conditions such as cataracts and glaucoma.
You may also enjoy reading '​​Tips for better eye health'.