Milk Thistle (Silybum marianum L.)
Back to ingredients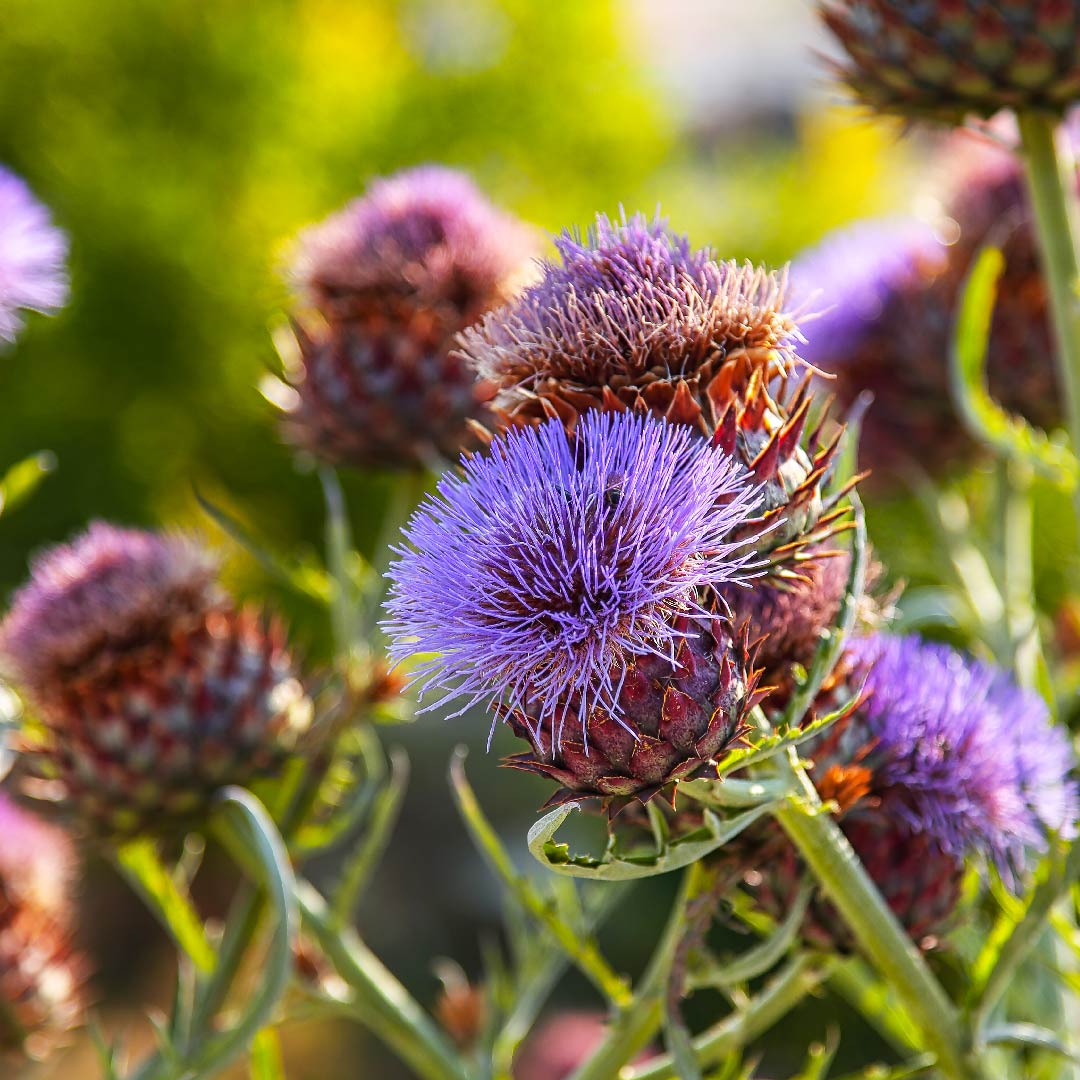 Where it's from:
 Europe
Form:
 Extract
Food source:
 Plant
Benefits of Milk Thistle 
Gut health
Supports digestion
Relieves bloating
What is Milk Thistle?
Milk Thistle, the national flower of Scotland, is a plant native to Europe and has been used in traditional medicine for thousands of years. It supports digestion, protects and supports the detoxification of the liver and counters the effects of over-consumption and bloating. The main active ingredient in Milk Thistle is a group of flavonoids collectively known as 'silymarin'. This important substance is why Milk Thistle is so exciting for nutritionists.
Silymarin is the active ingredient in Milk Thistle, which helps to support detoxification. It supports the production of 'glutathione' which is the body's major detoxification enzyme. This is why Milk Thistle is taken to help to protect the liver from the effects of alcohol and increase the rate of alcohol detoxification. You may also be interested in reading '5 signs your liver needs a detox'.
Milk Thistle - and its active ingredient Silymarin - are also used to maintain the overall health of the liver. Studies show Milk Thistle can help protect the liver cells, stimulate liver regeneration, and inhibit the formation of fibroblasts which can cause cirrhosis of the liver. 
Additionally, it helps stimulate the production of digestive body fluids including stomach acid and bile, contributing to normal gastrointestinal movement and helping to prevent stomach bloating. Silymarin is also a potent antioxidant. This means it helps to fix and neutralise harmful 'free radicals' which can contribute to bloating. Persistent or even occasional bloating can be debilitating. In our latest research into gut health, we found that 66% of people who suffer from bloating say it restricts how they go about their daily life. 
Our overall health is only as good as our gut health and the levels of nutrients our body absorbs from foods we eat and which the body relies on for biological processes. Good digestion is much more important than most people think and a helping hand from Milk Thistle goes a long way to improving digestion. Learn more in 'How to improve digestion naturally'.
You may be interested in reading 'Common reasons you might be bloated' and '10 practical tips to reduce bloating'.