MenoFriend® Reviews
88% enjoy relief from menopause symptoms, according to our recent survey of 736 MenoFriend® users. MenoFriend® is an acclaimed formula of clinically tested botanicals, minerals and phytoestrogens to relieve common symptoms of menopause, including brain fog, hot flushes, night sweats, mood swings, poor sleep, fatigue, weight gain and joint aches. Including Wild Yam, Dong Quai, Red Clover (providing isoflavones), Maca Root and B-Vitamins, MenoFriend® helps regulate your hormone activity to support a better mood, sleep, energy and joints every day.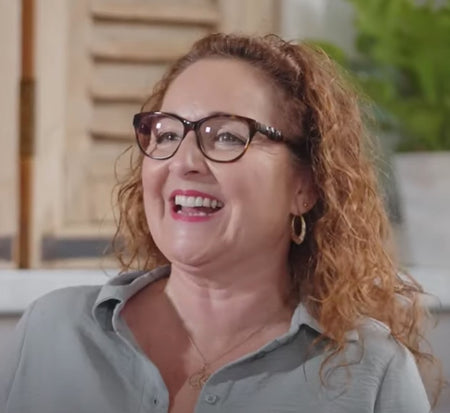 Joanne, MenoFriend® Customer
"I had terrible brain fog, loss of confidence and I would lose the thread of what I was saying, I felt like an old lady!
I don't want other women to go through what I did and leave it. MenoFriend has made me feel better, I feel brilliant with more energy and all my symptoms have eased."
Sarah Parish, MenoFriend® Customer
"I feel fabulous! My energy has improved and hot sweats have gone down in a week! BOY what a difference...
Brain fog I think is one of the worst symptoms of the menopause. MenoFriend is an incredible supplement. Brain fog it gets rid of, sleeplessness it gets rid of, hot flushes, tiredness... all of the above! Try some and you won't regret it."
Claire, MenoFriend® Customer
"What I love about DR.VEGAN® is that they make the highest quality nutrition supplements accessible, which are affordable. Their formulas are created by expert nutritionists and contain zero nasty additives, zero animal ingredients and zero bulking or anti-caking agents. MenoFriend is a great natural supplement"
Keily, MenoFriend® Customer
"It's made a huge difference to my life. Almost 13 years of night panic attacks and sweats…now they've gone!! I made sure I ordered my subscription to arrive a week before I run out as I never want to be without it!"