Psyllium Husk (Plantago ovata)
Back to ingredients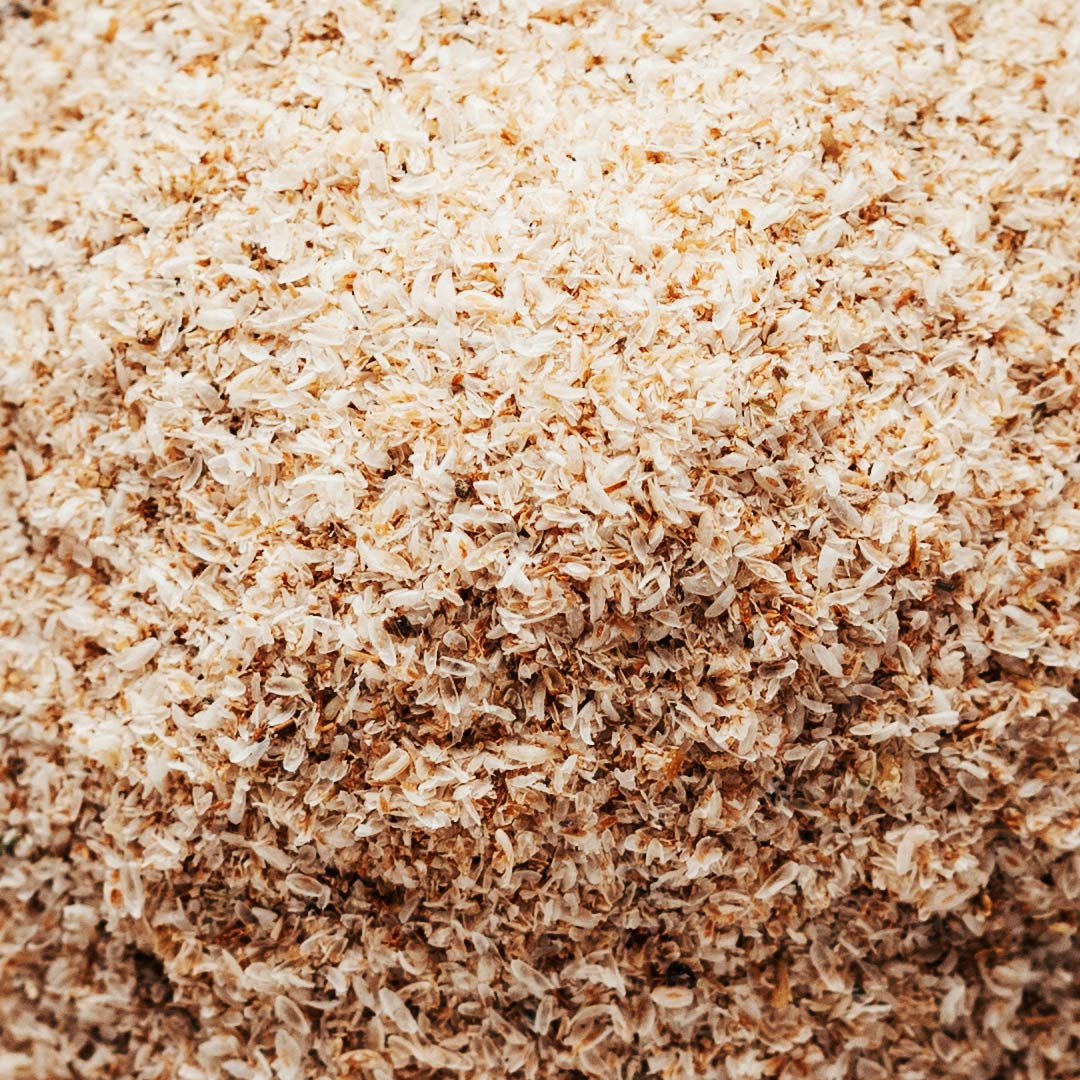 Form:
 Powder
Where it's from: Mediterranean regions and Southern Asia.
Benefits of Psyllium Husk
Gut health
Bloating
Constipation
Cardiovascular health
Weight management
What is Psyllium Husk? 
Plantago ovata is a shrub-like herb native to Mediterranean regions and Southern Asia, also called blond plantain or Psyllium. The husk of the seeds of this plant and others in the Plantago family are an excellent source of plant-based fibre, and fibre is absolutely vital in our diet. 
The molecular make-up of fibre is tougher to break down than other carbohydrates so it passes through our gut without being digested. Consuming fibre such as Psyllium Husk has a range of health benefits, including contributing to intestinal tract function, helping maintain healthy bowel movement and facilitating intestinal transit, as well as combatting symptoms of IBS such as bloating and constipation. 
In our latest research on gut health, we found 46% of people regularly suffer from symptoms of poor gut health and digestion. You may be interested in learning the difference between IBD and IBS, and learning about the common & unusual symptoms of IBS.
Healthy levels of fibre can improve blood lipid (fat) levels and increase satiety (the sensation of being 'full'), contributing to weight management and obesity prevention. According to the National Diet and Nutrition Survey, up to 90% of adults in the UK don't eat enough fibre. Easy ways to increase your fibre consumption are through brown instead of white carbohydrates like wholegrain bread, pasta and rice, as well as beans and lentils.