Horsetail Extract (Equisetum Arvense)
Back to ingredients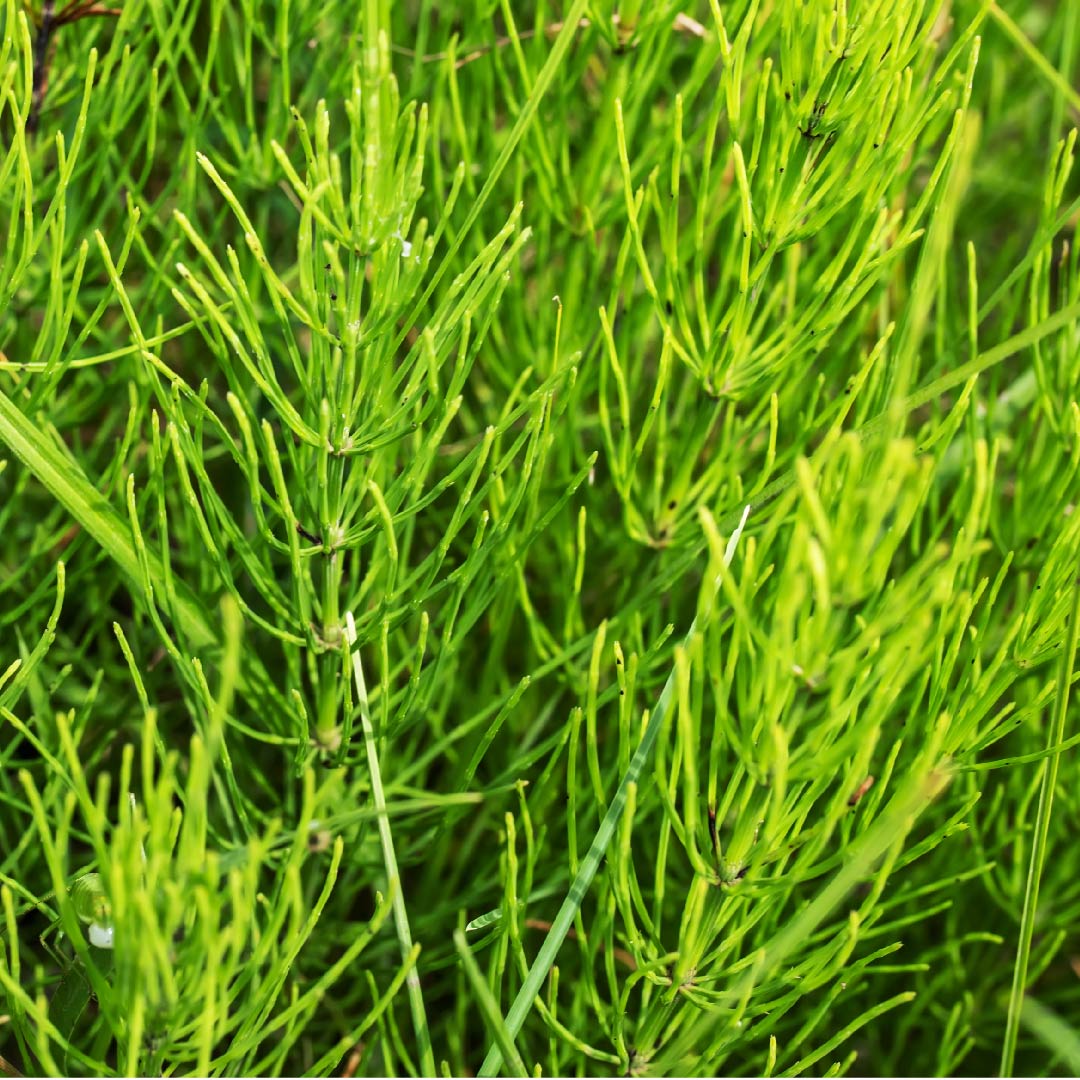 Where it's from: Northern Europe, Central and Northern America
Form: Extract
Benefits of Horsetail Extract
Healthy hair
Prevents hair loss
What is Horsetail Extract? 
Horsetail is a fern that grows wild in Northern Europe and Central and Northern America. It has been used for thousands of years, at least since the ancient Greeks, as a herbal remedy for improving the natural beauty, appearance, sheen and glow of hair. 
Horsetail contains high levels of silica which helps maintain the structural integrity of our hair. As a result, horsetail has been shown to promote hair strength and thickness as well as help reduce hair thinning. Studies have found that Horsetail-derived silica can decrease hair shedding in men and hair thinning in women. Horsetail also contains Selenium and cysteine, which, like silica, are known to stimulate hair growth and help prevent hair loss. You may also enjoy reading 'Best foods for hair loss & thinning' and 'Ultimate advice for hair loss, from an expert nutritionist'.
As well as these properties, Horsetail is also an antioxidant. This means that it works to fix and neutralise harmful 'free radicals'. The antioxidant nature of Horsetail means that it can help repair hair from environmental damages such as sunlight, pollution and microbes and help hair maintain its natural sheen and appearance. 
Discover '5 key nutrients for healthy hair' and how hormones affect your hair.