Black Garlic (Allium Sativum L.)
Back to ingredients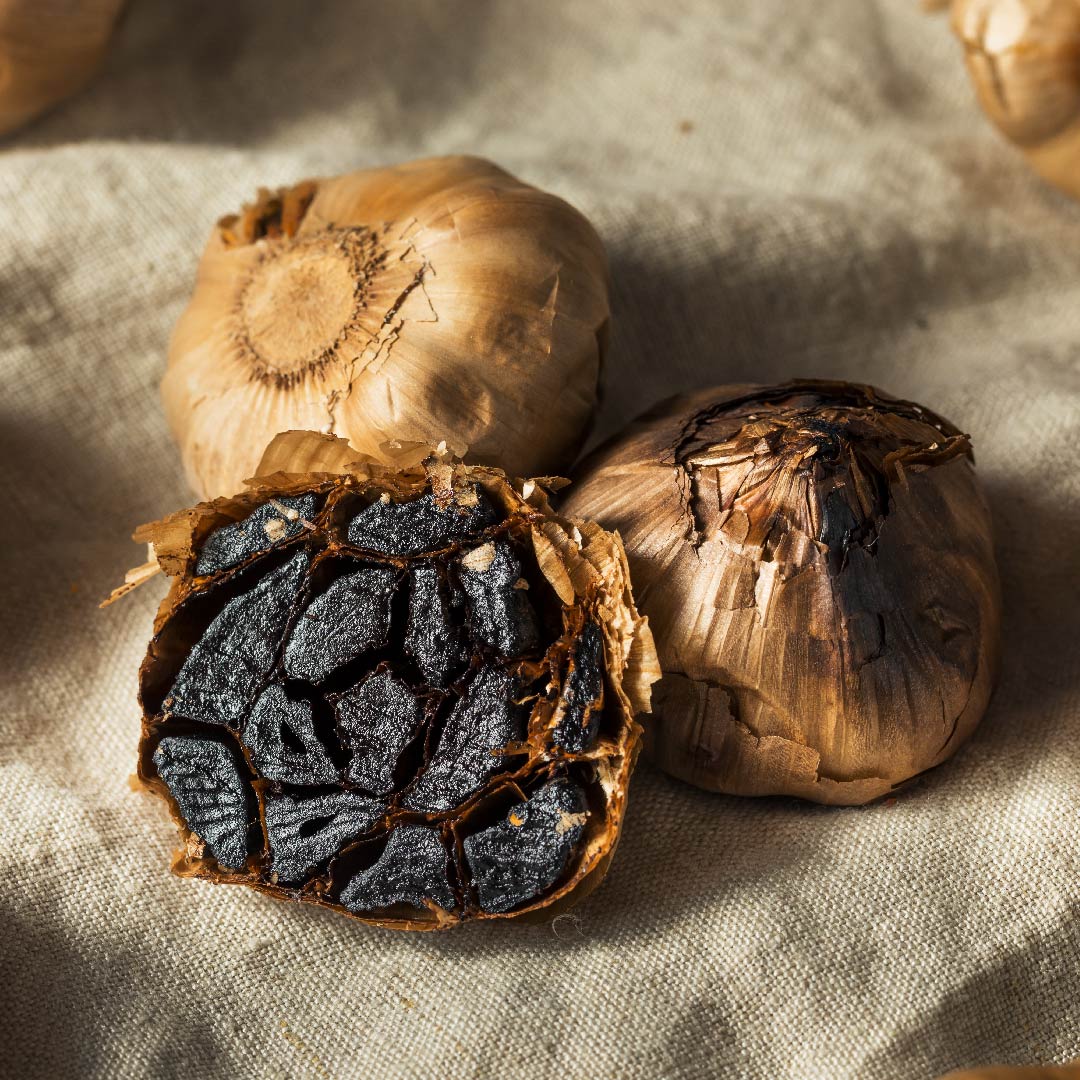 From: East Asia
Form: Extract
Benefits of Black Garlic
What is Black Garlic?
Black Garlic is not its own plant species, but rather normal garlic that has been aged in a specific way. This process originated in East Asia and involves ageing the garlic cloves in an environment with controlled humidity and temperatures between 60 to 90 °C. The cloves take on a sticky texture and develop sweet flavours similar to tamarind and caramel. This is not just important for chefs and cooks though, this specific ageing process imparts extra nutritional benefits to the already healthy garlic cloves.
Added to this, Black Garlic retains and even increases the other benefits of un-aged garlic. Garlic supports cardiovascular health and normal heart health by helping maintain normal blood cholesterol, supporting your body's sugar metabolism, blood lipid levels, and the normal functioning of your heart and blood vessels. Discover 'Tips to improve healthy cholesterol'.
Garlic has also been taken for centuries as a source of antioxidants that also support good blood circulation in your blood vessels and for helping support your body's natural immunity. As Black Garlic is left to age, the Allicin (the compound responsible for the aroma) in garlic breaks down into sulphur amino acid compounds which are powerful antioxidants. The ageing process actually increases the amount of oxidants in Black Garlic compared to normal garlic. 
You may also enjoy reading 'The impact of your gut on your heart' and 'Warning signs of a heart attack'.