MenoFriend®
Menopause Relief ▪︎ 60 capsules ▪︎ 2 a day
60 day money-back guarantee
Free UK delivery
Frequently paired with...
What our customers say
I've been taking these for 5 weeks now and they have really helped with my peri-menopausal symptoms, such as flushes, aching muscles, brain fog and tingling in arms and legs. Can't recommend enough.

Nadine
I have noticed a huge difference in how I am feeling after taking these for just 3 weeks. Best friend recommended supplements ever!

Debbie
This is truly an amazing product and has helped me so much. Not only has it got rid of my fatigue, and fog, but has helped with my joint stiffness and pain. I feel like I have my life back. Thank you so much 💗

Anna
Brilliant, easy to swallow. I have been taking these for about 6 months (2 a day) and no more night sweats, brain fog or low self esteem. Can't praise them enough.

Jillian
I've been taking the menopause supplement for three months now and can't believe the difference in my symptoms - less irritability, improved energy, less brain fog and NO menstrual cramps or clots which I had had for years. I wish I'd found Dr Vegan when I was much younger for helping with all things menstrual.

Susan
Quite simply, this works. No hot flashes no night sweats, no symptoms at all.

Claire
I was really struggling with brain fog. It was words that were lost to me and my recall of them was almost impossible. It took about 6 weeks of these before I noticed a difference. I've now taken them for about 6 months and my memory is so much better. It's like I've gone back to being in my 20's.

Karen
Absolutely blown away with my MenoFriend, feel alive!! No sweats, just so happy.

Maria
Amazing. No more hot flushes, brain fog, sleepless nights etc. Feel like my old self again. Tried so many different things to help me through menopause and finally found something that works.

Alison
I have finally come off my HRT now. This is far better and totally drug free. I would highly recommend.

Julie
These are amazing 👏 I've only been taking them for a week and my hot flushes have totally stopped 😊 I'm sleeping better and my sex drive has came back. No other reviews actually comment about this.

Christine
My Hot Flushes went from pretty much every hour, to 3/4 times a day in about 3 days and a week later, they are virtually non-existent. I can't recommend this enough!

Libby
I've finally found a product that's helping with my menopause symptoms after months of "try this" or "what about…" I can get on with living Also the customer service has been amazing!!

Kristy
100/100. Superb, awesome, excellent, wonderful, brilliant, outstanding. Would recommend to anyone who is suffering with menopause symptoms, use these and you will feel totally new. Thank you Dr Vegan.

Fiona
One of my debilitating symptoms is anxiety. Despite taking HRT for 12 months, the anxiety was kicking back in and I was discussing increasing my HRT with my Doctor. Then I discovered Menofriend!! It's been a game changer, so much so I recommend it to all my friends. My anxiety has gone since taking it and even the hubby has noticed. And I've not had to increase my HRT either.

Marie
Fabulous, quality products that do exactly what they say - Menofriend is by far the best, safest most natural product I have ever taken, and it works!!!

Ms Cairns
I came off HRT a couple of months ago due to weight gain, swollen legs and achy painful ankles. Started taking this just over a month ago and I must say they are better than my HRT, the pain in my ankles is so much better, I don't have hot sweats and I'm sleeping better. My moods are better too... highly recommend.

Cheryl
What a lifesaver for me. Stopped my night sweats, daytime hot flushes and have given me so much more energy. Took about 2-3 weeks initially to feel the difference but worth the wait!

Suzanne
Amazing product! I haven't slept well for 13 years, since taking this I sleep like a baby…would never be without it!

Keily
I've been taking menofriend for a couple of years now & it has definitely improved my menopause symptoms.

Jenna
I've been taking this supplement for just over 3 months - sweats and night sweats greatly reduced - don't ache as much either - I would thoroughly recommend especially if you don't want to or may be cannot go down the HRT route.

Kirsten
These Menofriend capsules are absolutely the best, I've tried nearly everything else but I decided to try these. After the first month I noticed a change, my moods and anxiety have changed, and my hot sweats are not as bad. I feel so much better, I've been taking them for two months and I've just ordered another two months. I'd gladly recommend these to anyone.

Carolyn
You make me feel all woman!

Miss Dudley
I've been taking menofriend for a few weeks and feel so different. Like the old me was coming back. I'm coping at work now the brain fog is easing. I'm Sleeping better. Calm throughout the day and hot flushes have stopped at night. I felt the positive effect after 3 weeks. Give a try lovelies!

Tanya
This is remarkable!! I'm a breast cancer survivor so I want something more natural to help me with symptoms. These are a game changer. Weight is starting to come off, night sweats aren't as regular, and I'm sleeping which is amazing.

Lisa
Perfect. Recommended by a friend and yes it definitely has changed my life. Read all the reviews that says this works because they are 100% true, thank you very much Dr Vegan! Bought my second lot already!

Fiona
After using Menofriend for over a year now, my menopause symptoms have significantly reduced, I have recommended this product to many ladies in their second spring 😂

Beverly
Life changing. Really have made a difference with my menopause symptoms and I sleep better.

Deana
Comes regularly. Really works. My hot flushes are much reduced. I thought I'd try and go without to see what happened and the symptoms came back really bad so I signed up for the recurring batch to be sent out so I didn't run out.

Ms Clegg
Been on them 3 weeks now and I have noticed a difference with my hot flushes. Will be ordering more.

Tracey
I did send off for this thinking 'well I will try anything to see if it can give me myself back'... I can genuinely say for me it's been ace! More energy and I feel more balanced in general. Brilliant product.

Helen
What can I say... but wow! Four weeks in and my hot flushes and night sweats have ceased! Thank you Dr. Vegan... fantastic natural product!

Adele
I was going through hell. Now I'm back to how I was, happy happy. Recommended 10 our of 10.

Monica
I ordered these as I wanted to stop taking HRT. They arrived within 2 days and so far so good. I haven't had any hot flushes and my mood is more positive.

Caroline
I was dubious about these and I just came off HRT. It took a while and I noticed when I forgot to take the pills. Feel much better now and more energised. Happy to buy no-nonsense vegan formula. A great find.

Loretta
Wonderful. I have tried many things but this has worked for me, stopped my night sweats completely. Will definitely re-order x.

Jennifer
These are amazing. I'm about to order my 3rd mth supply. After the 1st mth I was a little slow in re-ordering and I felt the difference after 2-3 days. I had slipped straight back to my unwanted menopause symptoms. These alleviate my hot flushes, help me sleep, but mostly they are amazing for my memory.

Victoria
I am speechless... I went from sinking under every nasty symptom of the menopause, to being symptom free!!!! Mood, sweats, VA, disturbed sleep... all gone. I am astounded...thank you 💚

Sally
Best thing that's happened to me discovering these little beauties!! I feel amazing since taking them, no hot sweats, flushes, brain fog or aches and pains!! Bloody superb product!!!

Sam
I'm now 4 months taking these, anxiety, hot flushes, night sweats have all gone. Menopause has no longer taken complete charge of my life with the help of these.

Ellen
This product has improved my life overnight. I have suffered with hot flushes and sweats for 10 years but since taking the first capsule, I haven't had a single sweat or flush, and I am sleeping so much better.

Mel
I'm taking them and for me they were miraculous within a few days, go for it 💜

Sarah
Been on these for a few months. Started them on a Saturday and by Wednesday/Thursday I can honestly say I woke up feeling different. Highly recommend these, absolutely brilliant x.

Tracy
Husbands point of view. After a few years of seeing my wife's low mood, anxiety, confidence shot to pieces and everything else associated with the menopause, thank you Dr Vegan for MenoFriend. I have my wife back! Yes it took 3 weeks or so to kick in but what a massive difference to our lives.

AS
After using MenoFriend for over a year now, my menopause symptoms have significantly reduced. I have recommended this product to many ladies in their second spring.

Beverly
Within a few days my night sweats had cut down considerably and after a couple of months I have so much more energy and mood swings are definitely not as bad.

Michelle
I am so happy I saw the advert for these. It has made such a difference to my hot flushes. I only may have 1 every few days now, I was getting at least 8 or 9 every day. I also feel better in myself and not as tired. Very highly recommend.

Lisa
I did send off for this thinking 'well I will try anything to see if it can give me myself back'... I can genuinely say for me it's been ace! More energy and I feel more balanced in general. Brilliant product.

Helena
Got 15% off my first order...chose these after doing some research on them and loved how "clean" they are!! After the very first tablet taken, I have not had 1 night sweat or hot flush, brain fog cleared, joints improving, sleeping much better, thoroughly amazed and so glad I chose these rather than HRT!! ABSOLUTELY GOING TO STAY ON THESE, MY MIRACLE MENOPAUSE PILL!! Would highly recommend!! Thank goodness for Dr Vegan!! XX 👌🥰

Sam
Love these, eliminated so many symptoms. All your products are great and reasonably priced.

Frieda
A week in taking these and I do feel more energised and up beat. The mood clouds have moved away. I am not sure if they are helping with the flashes the jury is still out on that one. If you are struggling with your mood I would highly recommend giving these a try.

Anita
It's early days, but my joints are definitely aching less. I'm still getting hot flushes but am going to keep taking the tablets as I do feel much better.

Sarah
Been taking menofriend for a few months now. They definitely do relieve the symptoms of the menopause. Can highly recommend this product.

Mandy
Noticeable improvement with hot flushes - less sweating, will def continue to take.

Mrs Parry
Has helped my symptoms especially mind fog and flushes. Very pleased indeed.

Sally
These seem to be working quite well, still have slight symptoms but so much better than they were.

Ellie
Dr Vegan has helped to reduce my hot flushes. I hardly have any now.

Catherine
Amazing will never be without.

Lisa
These helped my hot flushes so much, love that it's natural.

Lana
These have pretty much stopped my hot flushes, which is amazing!

Frankiegirl
To be honest I only chose these because they were cheaper than other 'menopause' supplements. I have to say though that a month taking these I've actually had less fatigue and my mood swings are therefore not like they were before. I've even been out late and partied a couple of times which I haven't had the energy to do for quite a while!! So I am very pleased.

C Scott
After taking the capsules I had my 1st nights sleep, I am now on day 4 & have slept every night, BRILLIANT!!!!!!

Lesley
The order came very quickly and after a couple days I felt the difference, I couldn't believe how much energy I had. No sweat nights, energy and mood improved. So far so good. I will carry on taking this vitamins and recommend them for sure. Thanks Dr Vegan 🙏🏻

Lucia
I bought these because I was experiencing night sweats. I'm 48 years old. No other symptoms yet but it was disturbing my sleep. I'm really thrilled to report that I've already had several "night sweat" free nights. What a difference it makes to my mood and ability to function the next day. I would definitely recommend.

Suzy
I'm amazed, I was very sceptical at first but my night sweats were horrendous so thought I'd give them a try. Took 3 weeks to start kicking in. Just ordered my second lot. Absolutely amazing tablets , didn't think anything would work they were that bad. They're a miracle tablet .... honestly

Leah
So far, MenoFriend has been working for me (second month now). Top tips/information from the company. 💪💪 Vegan friendly!!

Roshnee
This really works. Many times I have looked at products wondering if they will work, this does and quickly for me. Within a few days I was seeing results.

Carol
I have been taken menofriend for the past year but recently stopped, it wasn't long before my night sweats came back. Reordered another supply and my night sweats are quickly abating.

Margaret
Been taking it for less than a week and feel so much better.

Sally
Taken a few month's but the best hormone help I've taken. Have been able to cut my prescribed HRT down to a minimum.

Trudy
Been using menofriend for 4 months now, amazing product, take them with hrt patch too.

Samantha
Have been using menofriend for 4 months, for me the change was almost instant, within the first week was getting good nights sleep for first time in over 5 years, truly fantastic product.

Beverley
Amazing! My night sweats and daytime flushes have dramatically reduced. Thank you dr vegan x.

Sarah
Menofriend has definitely reduced hot flushes and helped improve sleep. Well packaged, quick delivery. Would recommend this.

Jacquie
It has helped my night sweats… I am so grateful. My sleep is better.. more restful.

Kim
My happy pills 😁😁 Thats me been taking menofriend for 4 weeks and the difference in myself is great, I'm a lot calmer, I'm sleeping better and my weight is slowly coming down. I've now subscribed to monthly deliveries.

Julie
I noticed a difference within my first week of taking the product, less fatigue and joint pain.

Christina
Absolutely brilliant, i cannot believe the difference this has made.

Dawn
Helped with aches and brain fog, will definitely carry on using. Have been on it for about 5 weeks now.

Victoria
So far so good. I'm actually sleeping, soundly, right through the night! Which was my main issue. I still get an occasional hot flush but nothing like I was, an that odd one is pretty tame in comparison. All in all I'm really happy with menofriend.

Nicola
Tried menofriend a while ago but didn't know how good it worked till I stop taking them. Just two weeks into restarted them and feel so much better so won't do that again!

Sharon
Easy to take & has definitely helped me feel more myself again, along with my HRT medication.

Gina
I can't believe the difference I feel after taking these tablets for less than a week, night sweats have stopped completely after struggling for months, please give them a go I have found the results unbelievable.

Victoria
Along with HRT this is helping managing my symptoms better than any other product I've tried.

Nicki
Started to really suffer with hot flushes starting at 3am until I got up. Then they started in the day. Really started to make me dread going to bed. Started taking Menofriend 4 days ago and not had a hot flush since.

Jane
Started New Year's Eve, 10 days later no hot flushes no joint pain. Due to breast cancer cannot take HRT.. wouldn't even consider it, if I could take it. Brilliant product thank you Dr Vegan.

Mandy
Since starting taking these products ive noticed a huge difference with my menopause symptoms, flushing has literally stopped!! Phew!!

Sarah
I've just started these 3 weeks ago and I found my night sweats have settled down, I'm sleeping lots better too and my stomach is not as bloated. Tried lots of HRT which were definitely not for me. I'm sticking with MenoFriend.

Marie
Tremendous help with night sweats I can really say they have more or less stopped. Would definitely recommend it.

Paula
I had literally given up trying to explain to my gp, about the sweats etc. I decided to give this a try and I literally don't have a lot of the symptoms anymore. This works for me.

Judith
Absolute game changer. I need more.

Laura
Fabulous product! Makes all my menopausal symptoms much more manageable. Will not go without it!

Ms Wagland
Having not got on with HRT a family member recommended this product, I was a bit sceptical but I thought give it a go. So been taking for around 3 weeks and feel great, don't want to jinx it but I'm hoping I continue to feel this way!!

Susan
Omg with in a week I felt great. Every symptom seems to have got better, the brain fog was so bad but since taking this the brain fog has gotten so much better to the point it's almost gone, thank u.

Lisa
Using these for 3 weeks now and I can see a marked difference in my sleep, much better, love it, thank you.

Karen
Been taking menofriend for 3 weeks now and definitely feel better. Less body aches and sleeping so much better. Less headaches too.

Ann-Marie
This has really helped me. My brain fog is so much better. I'm not so agitated and I'm sleeping better.

Theresa
These have been a game changer for me. I noticed a difference in how I was feeling within 2 weeks of taking them. They're now part of my morning routine.

Zoe
I started suffering from night sweats and brain fog and saw the advert with Sarah Parish, so I thought I would give it a go, and it's brilliant, no more of those problems for me :) thank you.

Deborah
Only taken 2 doses of tablets and already my all night inferno hot sweat has reduced from being ongoing from 10pm to 6am to just 2 episodes last night. I was actually cold that I had to have a duvet on me. 1st time in 18 mths! Thank you!!

Tina Lee
It took 7 weeks but all my symptoms (hot flushes, night sweats, night shivers) have completely gone. Couldn't be happier.

Emma
I've always been a bit sceptical of how effective "herbal" remedies are. I was having a lot of menopause symptoms, primarily night-flushes which disturbed sleep, after 16 days taking menofriend I've not had a single night flush for the last 2 weeks & my memory has improved. It REALLY has made a huge difference to my life.

Fay
I have taken the capsules for a few years now and they provide me with complete relief from very painful VA. I cannot speak highly enough of the help and consideration the company give me.

Wendy
Fantastic product which has literally eliminated all the awful symptoms i was experiencing post menopause... no more forgetfulness, no more brain fog and i can hold a decent conversation again 😊

Sarah
To every Lady that is struggling with menopause symptoms---Menofriend saved me, no hot flashes, sleep much much better, and even lost some weight! I am just on the 4-month taking the Menofriend ♥️

Ana
I come off hrt patches due to my body swelling up & putting on weight. I was searching online for something else I could take & found Dr Vegan, take two capsules in the morning, I've been taken them since last December, no menopause symptoms & the price of them are good too.

Pauline
These Menopause vitamins are a game-changer. After years of being awake all night and back to back hot flashes, I now sleep soundly. Brain fog has also finally lifted. It's wonderful to feel normal again.

Janis
Everything you need in one. I literally felt a difference the moment I started taking it. I am someone who is super sensitive to medications and prescription painkillers, I can't normally take anything, maybe this is why I've noticed a difference straight away but thank goodness it's a good difference. 🙏 I feel more mental clarity and energy. My husband said I seem happier. 👍

Rachael
I've pretty much forgotten that I'm peri menopausal 😊 Menofriend REALLY does do what it's designed for! And your magnesium! 👍😊🎉💕

Susan
Menofriend is working for me, sleeping has improved as well as my low mood and joint pain.

Catrin
My night sweats and evening itching have stopped within the last 3 weeks of taking these. They are amazing for my perimenopausal symptoms. I would highly recommend.

Kayell
I love it , I went into the patches HRT which did not work for me at all but after taking for almost a month MenoFriend I am back to be myself, fulll of energy, sleep so well and my mood is back to be the happy person I was before I was hit with the annoying menopause's symptoms.

Claudia
This little tablet is a god send. It has reduced my sweats, I've been able to think clearly a d most importantly for me I've got my sleep pattern back.

Lisa
So far so good. It's early days of taking the capsules but I do feel a lot better. Reduced hot flushes and sleeping is a whole lot better. THANK YOU.

Rachel
This has changed my life, I mean it! No more hot flashes, mood swings, pains in my joints. I also have my old energy back again and feel better than I have in years. The biggest thing is that I am losing the extra weight that crept on and I am so proud of myself for this.

Rosie
Absolutely love this product, it really does help with my menopause symptoms, so glad I found it and gave it a go. Been using for quite some time now and noticed difference straight away.

Ellie
I definitely have more energy and feel more upbeat like I used to. Thank you.

Victoria
I had been getting unbearable joint pain and was skeptical that anything herbal would work, but these really seem to.

Lydia
Fantastic, feeling myself again, all my aches and pains have gone, no hot flushes anymore.

Teresa
It's definitely helping me mentally and physically 😊

Romina
Been using 2 months now and feel great. Less anxious, night sweats almost none, mood lighter, less bloated, brain fog less often. I would recommend totally 👌

Miss Stead
Tried lots of menopause products, this is the best one, helps a lot.

Mrs Torr
I feel much calmer, less sweaty and sleep better. I take this with HRT. Would recommend.

Ros
Absolutely amazing! Changed my mood within a week! Brilliant product!

Lindsay
Excellent delivery, exactly what I ordered and so far fantastic results. My hot flushes are down and I'm feeling good whilst taking this product along side HRT. No side effects so far love it thanks DR.VEGAN.

Helen
Started feeling better after 3 days! 6 days on them and I had a 1st night without waking up because of hot flashes. Amazing. So happy.

Catarina
One month in and I can feel the difference already. My body no longer aches, I have more energy and brain fog clearing.

Zoe
Why take MenoFriend®?

88% of women who take MenoFriend® enjoy relief from symptoms
Relieves brain fog, mood swings, hot flushes, poor sleep and fatigue
Regulates hormones - enhances sleep, energy and cognitive performance
Expert formula, 100% plant-based

Relieves menopause discomfort
Supports bones and joints
Can also be taken with HRT
What to expect?
1-2 Weeks
3-4 Weeks
2 Months
3 Months
Questions? We have answers:
Can I take MenoFriend® with HRT?

How many people take HRT?

Does my diet really make a difference to menopause symptoms?

Can I take MenoFriend® if I've had breast cancer?

Can I take MenoFriend® if I've had a hysterectomy?

Does MenoFriend® help with weight loss?

How long does it take for MenoFriend® to work?

How long can you take MenoFriend® for?

When is the best time to take MenoFriend®?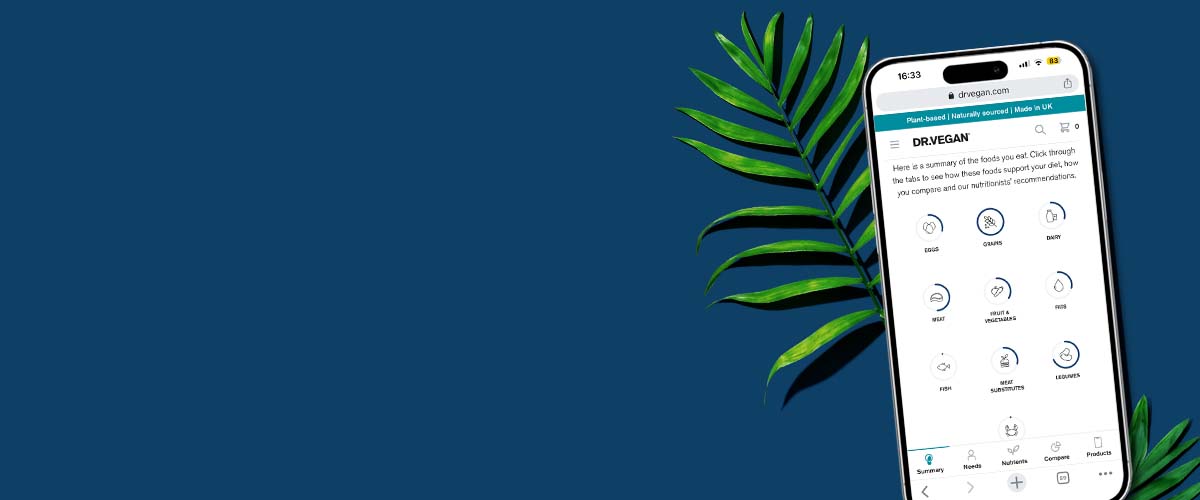 NOT SURE WHAT YOUR DIET IS MISSING?
Create your FREE Diet Profile today and discover the nutrients your body needs and what you may be missing.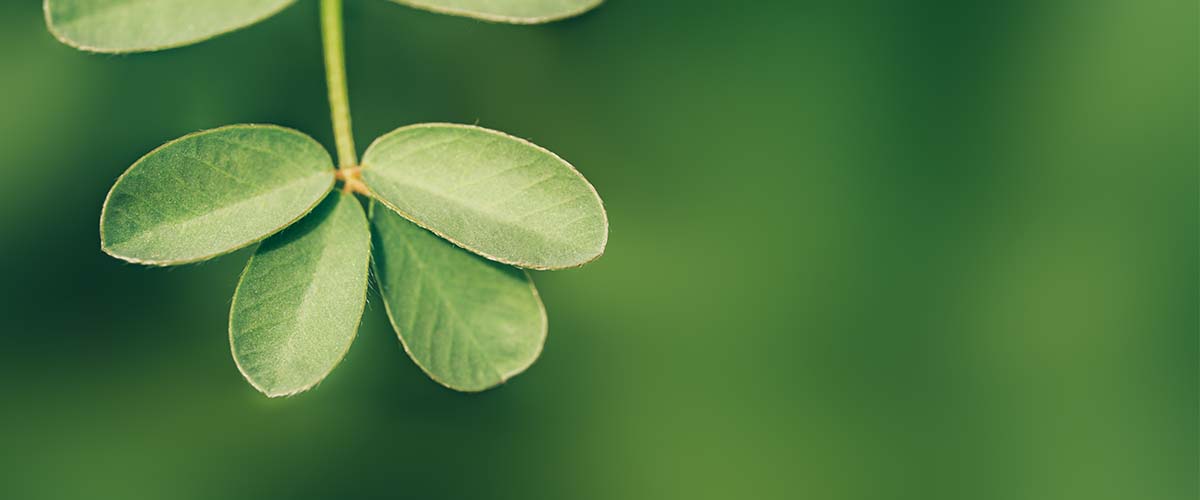 PLANET POSITIVE
All our products are plant-based, naturally sourced with zero nasty additives and certified home-compostable. By giving customers a sustainable, plastic-free supplement option, we've helped save over 15 tonnes of plastic from entering landfill.
Nutrition

| | PER 2 CAPSULES | EC %NRV* |
| --- | --- | --- |
| Wild Yam provided by Extract | 500mg | ** |
| Dandelion Root | 200mg | ** |
| Mung Bean | 130mg | ** |
| Sage Leaf provided by Extract | 560mg | ** |
| Dong Quai Root | 50mg | ** |
| Hops provided by Extract | 80mg | ** |
| Red Clover Extract Providing Isoflavones | 40mg 8mg | ** ** |
| Kelp | 40mg | ** |
| Maca Root | 1000mg | ** |
| Magnesium | 56mg | 15% |
| Calcium | 64mg | 8% |
| Selenium | 75µg | 136% |
| Vitamin B12 | 100µg | 4000% |
| Vitamin B6 | 10mg | 714% |
| Vitamin B2 (Riboflavin) | 3mg | 214% |
| Vitamin B3 (Niacin) | 16mg | 100% |
| Vitamin B5 (Pantothenic Acid) | 6mg | 100% |
| Vitamin K2 (MK-7) | 75µg | 100% |
| Vitamin D3 | 10µg | 200% |

* NRV - Nutrient Reference Value
** No NRV Established
Description

MenoFriend

®

is the #1 natural remedy for relieving menopause symptoms. MenoFriend

®

is also a natural alternative to HRT, and can be taken alongside HRT to relieve symptoms where HRT doesn't. MenoFriend

®

is a unique plant-based formula of ethically and sustainably sourced botanical herbs, vitamins and minerals to soothe and calm the symptoms of the menopause so you can get on with your days and enjoy restful nights.

MenoFriend

®

ingredients include:

- Wild Yam is acclaimed to help maintain a calm and comfortable menopause, particularly during hot flushes, sweats, restlessness and irritability.

- Red Clover is acclaimed to help eliminate menopausal discomfort and support your cardiovascular function, normalising blood pressure, helping strengthen your blood vessels and increasing the elasticity and strength of blood vessels and capillary walls.

- Hops are a source of antioxidants and are thought to help alleviate symptoms of the menopause through their active ingredients which affect the receptors in your brain that are responsible for sleep and calming down nervous activity. They also help your digestion and contribute to the function of your intestinal tract.

- Sage is acclaimed for helping to maintain working memory and brain performance, contributing to your memory function and alleviating those low moments.

- Dong Quai is often referred to as "Female Ginseng" and is commonly used to help symptoms of peri and menopause such as hot flushes and lack of libido. It's also commonly used to help with absent periods (amenorrhea) and PMS.

- Maca supports your physical and mental health, helping maintain optimal stamina and feelings of vitality. Some studies suggest that the apigenin in Maca may benefit brain cells. The Maca plant belongs to the brassica family and is a cruciferous vegetable, grown largely in the Peruvian Andes. Its hardy roots are packed with vitamins and minerals, and in ancient times warriors consumed Maca root to boost strength and stamina.

- Dandelion Root is believed to help maintain normal urinary flow and a healthy urinary tract function. And it has other benefits including prebiotic effects contributing to gastrointestinal wellbeing, and helping maintain a normal appetite by stimulating the production of the body's digestive fluid, thereby also helping maintain a normal liver function.

MenoFriend

®

also contains essential vitamins to support your daily energy and brain function including:

-

Vitamin B6

contributes to the regulation of hormonal activity;

- Vitamin B12 & B6 contribute to the normal homocysteine metabolism;

-

Vitamin D

,

Calcium

&

Magnesium

contribute to the maintenance of normal bones;

- Vitamin B12 contributes to the normal function of your heart;

- Vitamin B2 contributes to the normal function of your nervous system;

- Vitamins B3 & B5 which contribute to your normal psychological function.

MenoFriend

®

should not be taken with anticoagulants (blood thinners). Food supplements should not be used as a substitute for a varied balanced diet and a healthy lifestyle. If you are pregnant, breastfeeding, taking any medications or under medical supervision, please consult a doctor or healthcare professional before use. Discontinue use and consult a doctor if you experience any abnormal bleeding or adverse reactions occur.

References:

-

Sage and menopausal symptoms

-

Maca and menopause

-

Red Clover and menopause

-

Red Clover and Hops

and

menopause
Ingredients

INGREDIENTS: Wild Yam extract, Organic Dandelion Root powder, Mung Bean powder, Sage Leaf extract, Dong Quai Root powder, Red Clover extract, Hops extract, Maca Root extract, Niacin (Nicotinamide), Selenium (L-Selenomethionine), Magnesium Citrate, Calcium Citrate, Vitamin B6 (Pyridoxine Hydrochloride), Vitamin K2 (MK-7), Kelp extract, Vitamin B5 (Pantothenic Acid, Calcium Salt), Vitamin D3 (Cholecalciferol), Vitamin B2 (Riboflavin), Vitamin B12 (Methylcobalamin), Capsule Shell (Hydroxypropyl Methylcellulose).

FREE FROM: Added Sugar, Starch, Sweeteners, Gluten, Wheat, Soya, Lactose, Dairy, Artificial Flavours, Colours and Preservatives.

Food supplements should not be used as a substitute for a varied balanced diet and a healthy lifestyle. If you are pregnant, breastfeeding, have any existing health conditions, taking any medications or under medical supervision, please consult a doctor or healthcare professional before use. Discontinue use and consult a doctor if adverse reactions occur.