Gut Works®
Pre & Probiotic, 50bn CFU ▪︎ 30 capsules ▪︎ 1 a day
8 out of 10 customers recommend it
30 day money-back guarantee
Frequently paired with...
What our customers say
I have suffered with issues with my stomach for many years. Often trying to avoid certain foods, bloated, IBS flare ups, constipation, loose bowels, diarrhoea etc. I've been taking this for over a month and within a few days I went to the toilet properly for the first time in years! I was so surprised and so happy! My belly is not bloated and uncomfortable.

Paul
For 2 years I've suffered with ibs, this is the only meds that work, after 4 weeks I feel so much better.

Teresa
Amazing product! I've suffered with chronic constipation for about 4 years and nothing the consultants were giving me helped. Gut works literally made a difference over night! After 3 weeks my bowels are opening normally again!

Gemma
I have suffered stomach issues for 10+ years and diagnosed with IBSD. Tried so many things. After 3 weeks of gut works everything has stopped. I can't thank you enough for restoring my life, I can travel, enjoy meals out and my chronic anxiety has all but vanished. This should be prescribed!! I had almost given up hope of feeling this good again.

Erin
I have tried other supplements over the years which haven't really helped at all! But after trying GUT WORKS From Dr Vegan it has definitely worked and improved my Gastro problems 100%!

Andrew
I'm always a sceptic and don't believe in multivits etc, but this has really made a difference to me. I am ceoliac for a start and always have tummy issues. Last year I was very poorly and on antibiotics for most of the year. I felt fat, sluggish and looked very pregnant. Since taking gut works my tummy is so much better. Flatter and my trousers fit. I really haven't changed my diet, so it's all down to gut works.

Joanne
After trying so many others this actually WORKS. Horrendous gut/ bowel problems which led to mental distress now under control, improved within days.

Margaret
I was having trouble going to the toilet and I suffered with IBS. After I started taking Gut Works I feel great. Go everyday, no pains. I would certainly recommend this.

Barbara
My pain has gone. I have IBS and was in pain every day. I have been using Dr. Vegan Gut Works for a few weeks now and cannot believe that I am pain free. I was very sceptical but this works!!

Catherine
I've seen immediate results - my energy improved almost instantaneously! I'm very impressed. Dr Vegan`s product is pure and the packaging is not plastic, but 100% biodegradable - so it's not all just talk.

Tessa
I suffer with IBS and get a lot of stomach cramps and bloating during the afternoon mostly after lunch. Since taking Gut Works it's been much better.

Dale
I have seen an improvement to my IBS for the 1st time, after trying so many probiotics and other remedies. This is the 1st time I've seen a change for the better, ever!

Mrs Thonett
I feel so much better after taking these, my stomach is not bloated and I feel so much healthier! I will be subscribing to receive these monthly!

Debbie
Gut Works...works! This is my third delivery of Gut Works and I can't believe the difference it has made. Better digestion and no more uncomfortable bloating.

Lisa
I'd read a lot about the benefits of pro-biotics for the menopause, but most products were very expensive, then I discovered Dr Vegan. The Gut Works capsules are amazing, no more bloating! I've now set up a monthly order, which has saved me more money.

Emma
I think it's wonderful, what a difference. No more Omeprazole. I don't need it after taking it for 10 years. Thank you for making this.

Mrs Robertson
This works like a charm for me. It's gentle and natural, and keeps things running as they should. Definitely will be reordering regularly.

Alison
The change in my stomach is amazing. No more IBS or bloating.

Julie
Gut Works capsules are really helping me with my Chronic Fatigue. I sleep better on these and have more energy during the day. Recommended!

Paul
I actually wasn't expecting this to work but it really is helping with my IBS and I feel much better for it. I feel like the old me now!

Abbie
I was sceptical about this but haven't felt so good in ages after taking them. I would definitely recommend them to anyone, it's been absolutely amazing.

Mark
Been taking these for a week now and can feel the difference already for helping my IBS.

Rachel
These really worked for me - I've had no bloating for example. I feel everything is back to normal again... no clothes strangling my stomach mid afternoon, no rushes to the bathroom and shorter stays once I'm there! Very pleased. Thanks Dr Vegan!

Salli
Very speedy delivery. Only two days in and the Gut Works prebiotic and probiotics already seem to be working.

Gill
Gut Works is an excellent product, I no longer feel bloated, and my digestion is so much better. As a menopausal woman, I would thoroughly recommend this product along with MenoFriend which has dramatically reduced my menopause symptoms.

Pauline
So far I'm shocked, immediately noticing a difference on these within 2 days, a day off, then back on my 4th day now...

Zoe
After a few days of taking these my digestive system felt so much better, well worth trying.

Susan
Excellent service, well packaged. Amazing product, does exactly what it claims, would highly recommend.

Louise
Fantastic price, excellent communications and prompt delivery. Totally recommend Dr Vegan ⭐️⭐️⭐️

Maria
Ordered and received goods within 2 days. Very prompt. Have seen benefits already on 3rd day. Excellent!!

Rita
Quick service every time I order. I like the eco packaging too. All products have been excellent and being gluten free is great news for us Coeliacs.

Lars
Been taking these for a week now and can feel the difference already for helping my IBS.

Rachel
These do seem to help with bloating and ease stomach ache more than other probiotics I've tried.

Trish
It's been a couple of weeks before I've felt the benefits of using Gut Works, but it does seem to be making a difference.

Patrick
I purchased Debloat & Detox along with Gut Works and so far so good, stomach seems to have gone down and feels more settled.

Jackie
My order came next day but part of it was missing. I emailed Dr Vegan and the missing part came the next day. Excellent customer service. 3 days in to Gut Works and already feel less bloated.

Wendy
I purchased the Gut Works & I must admit I was sceptical at first but I definitely think they have helped my IBS symptoms so I will be subscribing to these when I place my next order. Also excellent service & quick delivery.

Suzanne
Within less than 2 weeks I noticed a huge improvement in my IBD symptoms, and I haven't suffered from a panic attack since starting to take the Stay Calm supplement 3 weeks ago - the supplements have honestly changed my life in such a short space of time and allowed me to enjoy my family trip to the USA completely symptom free from my Crohn's disease and anxiety.

Sophie
Really enjoying the benefits of the Gut Works capsules. Big difference.

Geoff
I have only been taking Gut Works for a week and to date I am pleased with the results. My stomach feels comfortable and my trips to the bathroom have been greatly reduced. Company great to deal with and updates sent on progress of my order. Highly recommend.

Trudy
Excellent product and excellent customer service too. I have recommended your products to 3 friends already! The Debloat & Detox, Gut Works and Stay Calm are amazing. Great results in only a few days 🎉🎉.

Helen
I have been in love with Gut Works ever since I discovered them 3 months ago. I have noticed a significant change in my digestion since taking these and I feel less bloated! I feel healthier and more confident than ever.

Racheal
Only been taking this for a week but have already noticed a difference with bloating.

Joanne
Noticed a real difference when taking these probiotics. Highly recommend.

Sue
I have been having an upset stomach for over two weeks so I started on Gut Works and it does seem to have calmed it down.

Lorna
Stomach feels so much better, less bloated and heartburn has subsided. I've been taking for just over 2 months and they have made such a difference.

Tracy
I was very sceptical when I first started taking these. They took about 3 weeks before I noticed anything. Been taking them for about 3 months and I have no bloating. I also take Debloat & Detox which are very good. Give both a try but be prepared they are not an overnight solution.

Angela
This has really helped me with a very bad IBS flare up. I'd tried everything with no improvement and then saw an advert for Gut Works so thought I'd nothing to lose by trying it. I've only been using Gut Works for 2 weeks but there has been a noticeable improvement.

Karen
Suffered from IBS and bloating for years. This product definitely seems to help!

Tina
Prompt delivery and I think they are working!!

Vanessa
This has really helped my IBS symptoms and it's great to have it on subscription as I don't have to remember to re order it!

Jane
This product makes such a difference. I would highly recommend it!

Margaret
Gut Works is a fantastic product, super fast delivery without the hefty price tag.

Tracy
I use Dr Vegan products and Gut Works regularly… Excellent product, excellent service as always.

Kelly
I can tell when I stop taking them my guts start hurting.

Cheryl
Makes me regular which is great.

Jean
Helped me recover quicker after taking antibiotics.

Kim
Certainly balances out your gut, keeps everything clear and healthy.

Beverley
Started using this product on recommendation from a cafe I go to. They have helped me - in particular for absorbing foods. As I have a gluten intolerance. I have ordered and received my 2nd packet. They do work.

Caroline
I have found this eases my IBS symptoms so that's a plus from me 👍

Ruth
It has reduced flatulence and bloating after a week's use.

Ms Barnish
I felt a much better after taking these, more energy and my irritable bowl syndrome disappeared

Susan
Very good. Only probiotic that has not upset me. My stomach pain and bloating has gone.

Diane
Keeps a regular rhythm, no bloating or aching.

Kim
I like these tablets as I have irritable bowel ,it doesn't seem so bad when I am taking these.

Ms Hilton
I love using all your products. Absolutely changed my life with the gut works. Thank you.

Mrs Robertson
Amazing products; helped so much can see and feel the difference.

Nicole
Two weeks in and I feel great, no IBS problems since day one, hope this continues.

Margaret
I'm feeling significantly better since discovering these!!

Jane
I can tell when I stop taking this product my stomach starts to get uncomfortable.

Cheryl
Gut Works has really helped my digestion since I started using it, I feel so much better now.

Emma
Life changing. Within a few days my diverticulitis had calmed down. I was amazed and so thankful.

Ruth
Has helped with IBS.

Elizabeth
This has made a massive difference to my tolerance to certain foods and excess bloating.

Julia
Gut Works has really helped me after a really bad flare up with IBS and diverticulitis, it seemed to calm my stomach down from day 2. Nearly at the end of the first 30 capsules and will continue with another course.

George
Gut Works have given me relief from my long standing gut problems.

Elizabeth
Absolutely love these. Feel so much better for taking them.

Sue from Sheffield
Much less bloating weight seems to be more stable. Ready to order next month.

Mr Wright
Helping me keep by gut healthy which is important as have diverticulitis.

Kathy
Helped my IBS enormously.

Mrs Carter
Gut Works really works on the digestive system, what a difference!

Benedicte
Been taking it now a bout 6 months. Take it every morning with my lemon water. I feel so much better with my bloating. My IBS can be testing at times. So need these to keep my tummy feeling ok.

Stephen
I have taken Gut Works for the past 10 weeks and have not had to take laxatives since the second day of starting them. I have diverticulitis and IBS, and find they have calmed my stomach amazingly.

Brenda
It has helped me stay regular and less bloated.

Ashley
I have been using this product for over 6 months and I no longer get digestive pains.

Julia
For the last 15 years I have taken omeprazole for hiatus hernia. I no longer need to take it as the gut works covers everything. I am pain free for the first time in all these years. Thank you Dr began. I am on long time antibiotics at the moment. So I hope that gut works is helping I think it is.

Mrs Robertson
Couldn't believe the difference it made to my gut. Thank you.

Alison
Really does work! I feel the benefit, especially after eating; no longer feel bloated. Can recommend :-)

Jet
I have only been taking Gut Works® for one week, but I am already seeing a difference, my bowels are more regular, and I seem to be losing weight around my stomach and waist.

John
Seems to be working, I am less bloated and have lost 8cm around my tummy.

Heather
Have been taking this for almost 4 weeks, and it has really helped my IBS, so couldn't be happier.

Janice
I'm very impressed. My bloating has stopped/disappeared & I've lost 4lb.

Sheila
It's been 5 weeks since starting and already I can feel the difference. Great. Cheers.

Christian
This product is working fabulously for me so far. My IBS symptoms have depleted and I'm not having to worry about what I'm eating so as not to have constant pain.

Sally
Bought these on recommendation of the brand Dr Vegan. They seem to be working well. Been taking them for 2 weeks and IBS is a lot better.

Mr Gale
I feel so much better using this product - so good.

Sara
I have suffered with issues with my stomach for many years. Often trying to avoid certain foods, bloated, IBS flare ups, constipation, loose bowels, diarrhoea etc. I've been taking this for over a month and within a few days I went to the toilet properly for the first time in years! I was so surprised and so happy! My belly is not bloated and uncomfortable.

Paul
Just started 2nd month of capsules, I feel less bloated, acid reflux has also calmed down a bit,.

Fiona
Bought these on recommendation of the brand Dr Vegan. They seem to be working well. Been taking them for 2 weeks and IBS is alot better.

Mr G
Like having a new stomach 👍😃

Ms Ward
Gut Works really works to keep your body and mind healthy!

Caroline B
Why take Gut Works®?

Includes 50 billion live cultures to help repopulate your gut microbiome
With 6 clinically proven friendly bacteria strains for complete gut health
Prebiotic and probiotic supporting healthy immunity, IBS and digestive discomfort
Award-winning formula

88% of people who take Gut Works® enjoy relief within 4 weeks or less
Supports focus, cognition and concentration
No need to refrigerate, store in a cool, dry place
What to expect?
1 Week
1 Month
2 Months
3 Months
Questions? We have answers:
When is the best time to take Gut Works®?

Can probiotics and Gut Works® be taken over the long term?

Do you provide free nutrition advice?

Can my child take Gut Works®?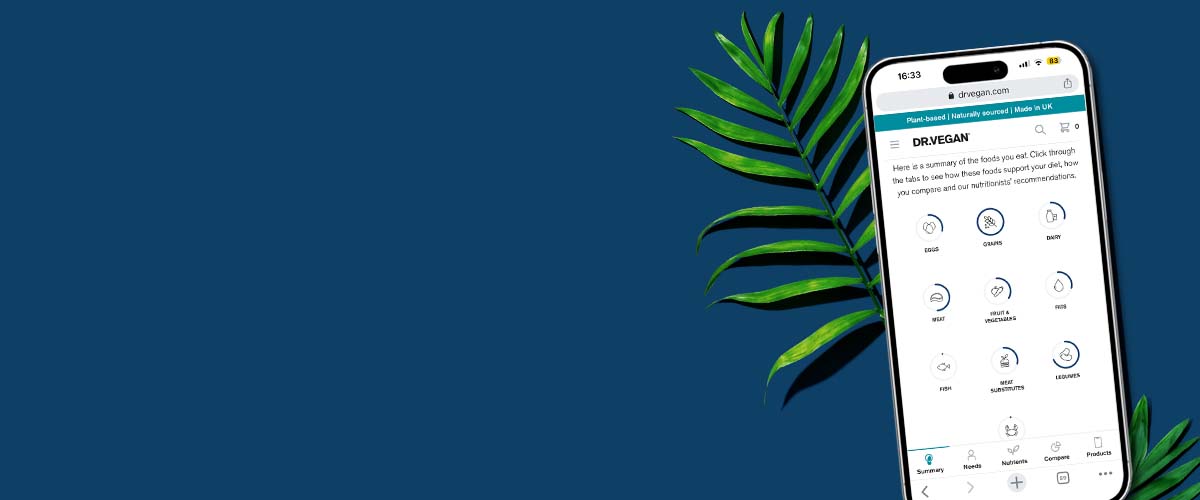 NOT SURE WHAT YOUR DIET IS MISSING?
Create your FREE Diet Profile today and discover the nutrients your body needs and what you may be missing.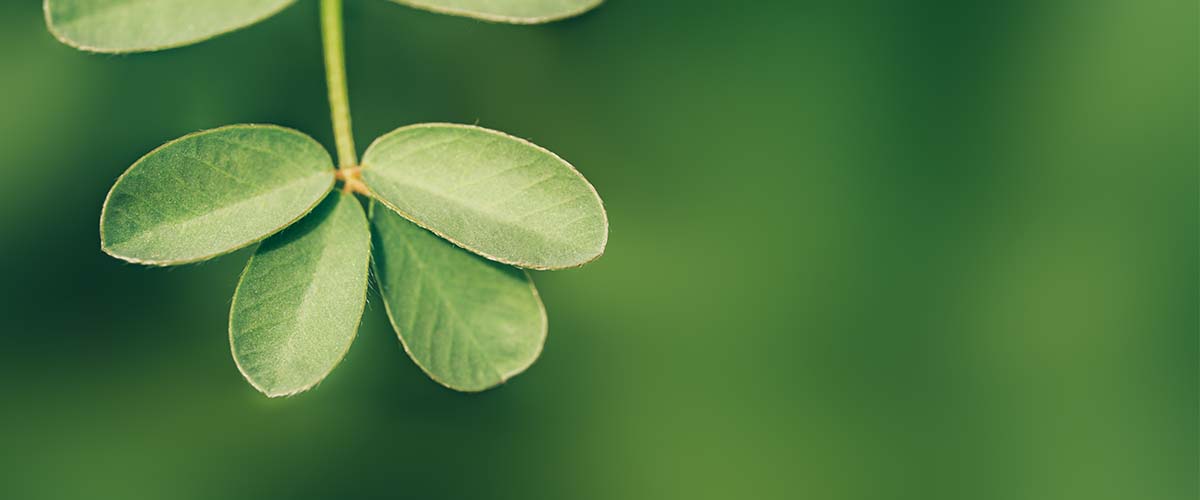 PLANET POSITIVE
All our products are plant-based, naturally sourced with zero nasty additives and certified home-compostable. By giving customers a sustainable, plastic-free supplement option, we've helped save over 15 tonnes of plastic from entering landfill.
Nutrition

| | Per 1 Capsule |
| --- | --- |
| Inulin | 100mg |
| Lactobacillus Acidophilus | Providing 12 billion live cultures** |
| Lactobacillus Rhamnosus | Providing 8 billion live cultures** |
| Lactobacillus Casei | Providing 8 billion live cultures** |
| Bifidobacterium Lactis | Providing 12 billion live cultures** |
| Streptococcus Thermophilus | Providing 5 billion live cultures** |
| Lactobacillus Plantarum | Providing 5 billion live cultures** |
| Psyllium Husk | 50mg |

* NRV - Nutrient Reference Value
** No NRV Established
Description

Gut Works

®

is an advanced formula of gut-friendly bacteria, also known as

probiotics

, and prebiotics to rebalance your gut microbiome to fuel your healthy gut and digestion, brain and mental performance, immunity and daily wellbeing. Gut Works

®

provides daily support for your gut health and a healthy bowel, relieving

symptoms of IBS

and keeping them at bay. With 50 billion live cultures** in the optimal combination of 6 gut-friendly bacteria strains, including Lactobacillus Acidophilus, Rhamnosus, Casei, and Bifidobacterium, as well as Inulin and Psyllium, Gut Works

®

is the most complete daily probiotic for gut, brain and immune health.

Live bacteria are beneficial bacteria that live in the body and are found in very large numbers in the gut. The gut is full of organisms ranging from bacteria, fungi and parasites, which are kept in check by gut-friendly bacteria. These gut-friendly bacteria provide a vast number of functions throughout the entire body. Gut-friendly bacteria help to "crowd out" unwanted organisms in the gut, such as unwanted bacteria, yeast and parasites. You can learn more about probiotics

here

on the NHS website.

Gut Works

®

contains Inulin and some of the most widely researched and studied gut-friendly bacteria, including:

Inulin is a type of gut-friendly dietary fibre found in many plants that can help other gut-friendly bacteria grow. It is found in a wide range of fruits, vegetables and herbs including wheat, onions, bananas, leeks, artichokes and asparagus.

Lactobacillus Acidophilus is a gut-friendly bacteria that naturally occurs in the human gut and other parts of the body, helping your digestive system break down sugars, such as lactose into lactic acid.

Lactobacillus Rhamnosus exists naturally in your body, primarily in the intestines, and helps prevent the growth of harmful bacteria in the stomach and intestines.

Lactobacillus Casei is another of many gut-friendly bacteria that live in your digestive system, urinary and genital tracts.

Bifidobacterium Lactis is good bacteria that live in the intestines and can help break down food and absorb nutrients.

Streptococcus Thermophilus are friendly bacteria living in our digestive, urinary and genital systems.

Psyllium Husk (Plantago ovata) contributes to the intestinal tract and intestinal function, helping maintain a healthy bowel and facilitating intestinal transit.

** At time of manufacture.

References:
Ingredients

INGREDIENTS: Inulin Powder, Lactobacillus Acidophillus, Lactobacillus Rhamnosus, Lactobacillus Casei, Bifidobacterium Lactis, Streptococcus Thermophilus, Lactobacillus Plantarum, Capsule Shell (Hydroxypropyl Methylcellulose), Psyllium Husk powder (Plantago ovata).

FREE FROM: Added Sugar, Starch, Sweeteners, Gluten, Wheat, Soya, Lactose, Dairy, Artificial Flavours, Colours and Preservatives.

Food supplements should not be used as a substitute for a varied balanced diet and a healthy lifestyle. If you are pregnant, breastfeeding, taking any medications or under medical supervision, please consult a doctor or healthcare practitioner before use.