Stay Calm®
Relieve Anxiety & Stress ▪︎ 60 capsules
Natural relief for anxiety & stress
30 day money-back guarantee
Frequently paired with...
What our customers say
The stay calm pills have basically solved my social anxiety.

Ben
This product works!! I've now been taking for 4 weeks, results within 1 week. I feel so much better in myself, anxiety levels are down and just feel able to cope with things that prior to taking would have stressed me out….. my family have noticed how different I am. Game changer 😊

Andrea
No more headaches, after years of putting up with them, feeling fitter and healthier all round, excellent product.

Brian
Stay Calm is working for me. I noticed a difference in the first week and also am sleeping better too. I will be buying again.

Ruth
After a week, I'm already feeling the difference. My children say that I am someone else, much more calm and peaceful.

Fernanda
It works, my goal was to exchange my prescribed medication for anxiety to something more natural. I noticed results within a week.

Tatiana
Stay Calm = life changing. I have suffered with severe anxiety and low mood for years and have tried many different solutions. Dr Vegan's Stay Calm supplement has absolutely changed my life and took less than a week to make a difference. I feel emotionally lighter, my brain is clearer and my thoughts are much quieter. Can't recommend more highly.

Charlotte
Thank you Dr Vegan, I started taking Stay Calm just over a week ago. I am amazed after having terrible anxiety and panic attacks for over 2 years. I am feeling so much better calmer and more my old self.

April
Amazing. Taken them for 2 weeks, they work, feel so much better, my anxiety has just about gone, thankyou.

Jennifer
Anxiety got worse after had bad covid in 2020, tried doctors but no help, looked online and found these and although only been taking a couple of months, they have helped me so much. Highly recommended.

Lesley
Just feeling calmer and anxiety much better after 10 days.

Sue
I've been using "Stay Calm" for 4 weeks now; hoping that it would become a nature-based alternative to my prescribed medication. It is really working; and based on experience so far I'm hoping to wean myself off my prescribed medication entirely. This is a very big step for me; thank you so much DrVegan xx

Louise
It works gently allowing your mind and nervous system to find a balance.

Adrian
It took a couple of days to kick in. I took these to help with my anxiety and panic attacks. It was a daily struggle for me. I would wake up in the middle of the night or have a panic attack at work. It's been a week and it's changed my life. I started sleeping through the night and now I can be at work without having to worry!

Sarah
After a few days I felt completely different, no ball of anxiety in my chest and no over thinking, and generally a better mood. My family and friends have noticed enough to comment on this too.

Tanith
If these don't work for you nothing else will. They're the best you're going to get. My heart rate would pound and I would feel tense and anxious, definitely helped me for anxiety.

Luke
Love love love this product. Everything you need to help you with staying calm - these are part of my everyday routine and definitely help me get through the day with greater ease.

Rachel
Great. I have felt more relaxed and chilled since taking these.

Leslie
I definitely feel calmer since taking this and would recommend.

Sharon
Have been talking Stay Calm for a couple of weeks now and seems to chill me out 😊 Highly recommend.

Mark
Very good stress relief help. I didn't think it would work so I am so very pleased, I will carry on taking these, they have improved my life.

Denise
Already feeling the benefits after less than two weeks.

Barry
I had Covid in November and have felt exhausted ever since until I tried this wonderful product. I now have more energy and get much less breathlessness.

Karen
Very good product, starting to feel better and more calm and relaxed after using for a few days, will be ordering again, very detailed product description, well done!!

Nicola
Great product. Been taking for sometime now. Appear to help me not get so anxious and worked up about things. Would recommend.

Leslie Anderson
A lovely remedy for stress :)

Victoria
It does work for me. I feel much more relaxed and less anxious.

Fotoula
Excellent product and brilliant that you can get money off when you subscribe and helps that you don't have to remember to reorder.

Julie
I feel calmer after only 1 week.

William
It helps me to stay calm and focus while I am studying.

Ariane
Due to a stress life I decide to try stay calm and multivitamins and for me works perfectly. I can change my subscription at any time or cancel if I do wish without having to send thousands of emails or calling someone. Very easy to navigate through the website and quick delivery. I do recommend 100% Thanks Dr vegan.

Lucie
I started taking the Gut works supplement and Stay Calm supplement and they have already had such a huge impact on my overall health.

Sophie
I haven't suffered from a panic attack since starting to take the Stay calm supplement 3 weeks ago - the supplements have honestly changed my life in such a short space of time and allowed me to enjoy my family trip to the USA completely symptom free.

Ms Hayes
I've been taking the Stay Calm every day for a few weeks now and I do feel less anxious and have been sleeping better overall so would recommend them!

Rachel
As a 69 year old vegan, I use & enjoy your products. Stay Calm & Vegan Nights are particulaly helpful. Thanks.

Mr King
Great service quick delivery. Have used the Stay Calm and Ashwagandha - sleeping better and feel calmer will defo purchase again. Have already ordered other ones..

Janet
Been taking the stay calm for 2 weeks and reduced my anxiety massively. Feel much calmer and sleeping better too. Does what it says on the tin!

Ms Webster
Stay calm to manage stress and anxiety really works, thank God for people with integrity and believe in doing the right thing in caring about others... so thank you dr vegan I will definitely recommend, I actually feel it's my duty 😀

Judith
Bought this for my son and he feels calmer after taking it for just over a week.

Julie
Amazing. Had anxiety years & I could feel the anxious / overthinking part of my brain ease after about 5 days of taking the anxiety relief capsules. I have to public speak quite a lot at work, and this helped calm my nerves and reduced palpitations / shaking, so grateful to have found these capsules.

Olivia
The range of supplements, and the prices too, are soooo good! I've used various online suppliers for my supplements, & DrVegan is definitely now my favourite. I'm a convert to DrVegan, for sure!

Louise
Stay Calm have helped me this last year when I have been suffering from anxiety. I particularly like them as I didn't want to go on antidepressants.

Paula
I use an app to track my mood and about 3 weeks into taking Dr Vegan Stay Calm pills now, it's reporting a 32% boost for my same-day average mood score, correlating with when I've taken the pills. That's equivalent to going for a run (31%). I haven't had any side effects either. It's still a bit early to draw firmer conclusions (there are other variables too of course), but I do think they actually seem to help me. The delivery was fast and the pills are packaged well too. Thank you.

Peter
Have been having a very intense anxiety leading to panic disorder but having been staying calm after taking Stay Calm and Ashwangadha from Dr vegan.

Kolawole
If your unsure , Dr Vegan helps you a great deal and if you contact the team there absolutely brilliant , they explain any queries you have to the finest detail & they keep in touch with you so in my opinion that's brilliant 🤩

Jean
Stay Calm are brilliant. Since starting them I have not needed to take tranquillisers or anti-depressants. They have given me more energy so I haven't needed a siesta either.

Sheila
Great company, great products. I use the stay calm and gut works supplements. Both products work and I notice a difference when I forget to take them! I've always had a response from e-mails almost straight away.

Simon
It has helped me keep calm in stressful situations.

Stephen
I use these to prevent meltdowns as I am autistic. Within a week I noticed my tolerance for stimulation improving, I am less reactive to stressful situations and more adaptive when things change. Its a massive relief for me as previously the only way for me to cope day to day was with antidepressants which had horrendous side effects. I have these on repeat order and I'm glad I found a natural way to improve my quality of life!

Victoria
It certainly reduces anxiety and stress levels while being a natural product.

Ms Barnish
Brought for my 16yr old grandson to help with school anxiety. Only been using for about 3 weeks however he thinks they are helping. He only has 1 a day and at least he's back in school on a part time time table 🤞

Kim
Today is the first day that I started taking the Stay Calm and I feel a difference already. I've tried other medications over the counter at Holland & Barrett which didn't help much.

Yasmine
The supplements have genuinely made a huge difference to my wellbeing and massively decreased my anxiety. They arrive on time. 100% positive experience thanks.

Helen
Great product, has helped me overcome anxiety.

April
Felt a look more relaxed in myself. Not too strong, work really well for my stress.

Sharon
Absolutely amazing product. I've tried ashwaganda, cbd oil, hemp oil, calming teas, nothing helped me tbh - this product is gold! Took about a week to feel calmer and in control of my emotions - highly recommend and encourage everyone to try it!!

Ms Greenwood
I suffered with postnatal anxiety for 2.5 years after having my little boy. I had done so much of the mind work (cbt, hypnotherapy, counselling) which had helped me to a point but I was still feeling the physical symptoms of anxiety every day and occasionally the racing thoughts. A month after taking stay calm I started to feel "normal" again. I am enjoying life so much more and not having the mental battle with anxiety wherever I go.

Naomi
Amazing. I take 2 at night and they do what you say they will do. Work well for me.

Jennifer
Very good product, it really works

Sarah
17 days on these and I can say I'm feeling a lot let anxious and being able to deal with it better when anxiety does hit.

Sinead
This is a good product. I take it every evening with my Menofriend. It has helped smooth out my moods to feel back to normal. I have recommended this to a friend.

Alison
Great product. Has stopped me feeling anxious in the mornings.

Linda
Fabulous product, I bought it following the reviews I read and was not disappointed, the difference in how i feel is amazing. I only take 1 capsule per day, I am calmer, less stressed, can manage a hectic 11 hour work day as a nurse and feel calm in me. Have got a subscription for it as its so good.

Susan
Absolutely wonderful and a fantastic supplement.

Michael
After trying many things, really helped with my anxiety.

Anthony
Why take Stay Calm®?

81% of people who take Stay Calm® find it effective
Relieves anxiety
With calming herbs, vitamins and minerals to support daily calm
Plant-based inside & out

Powerful plant-based ingredients with vegetable cellulose capsule shell
Zero plastic and certified home compostable
Plant-based starch inks and seal
What to expect?
2 Weeks
3 Weeks
6-8 Weeks
Questions? We have answers:
How long can you take Stay Calm® for?

Can I take Stay Calm® with MenoFriend®?

When is the best time to take Stay Calm®?

Can my teenager take Stay Calm®?

Can I take Stay Calm® and Ashwagandha KSM-66® together?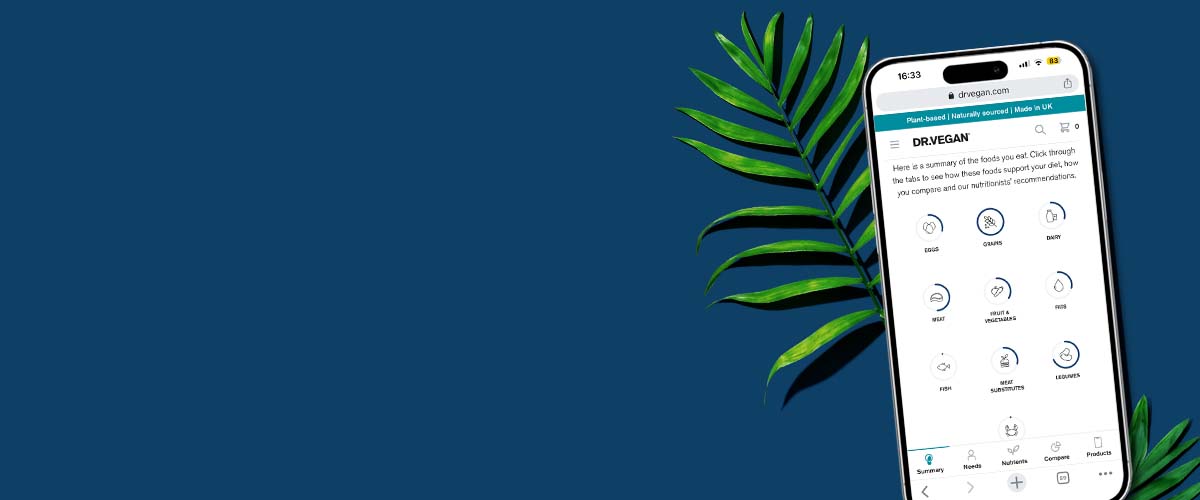 NOT SURE WHAT YOUR DIET IS MISSING?
Create your FREE Diet Profile today and discover the nutrients your body needs and what you may be missing.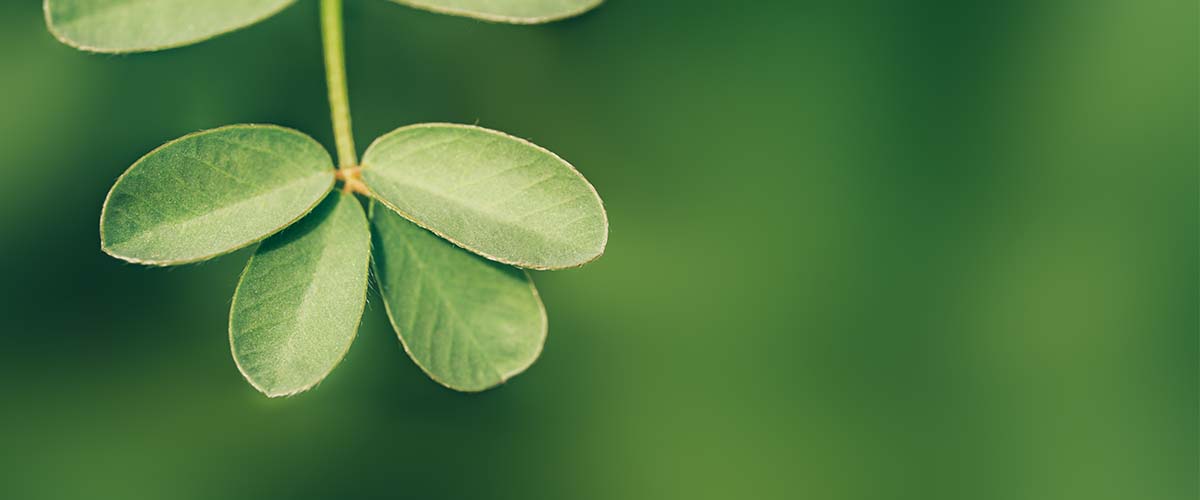 PLANET POSITIVE
All our products are plant-based, naturally sourced with zero nasty additives and certified home-compostable. By giving customers a sustainable, plastic-free supplement option, we've helped save over 15 tonnes of plastic from entering landfill.
Nutrition

| | PER 2 CAPSULES | EC %NRV* |
| --- | --- | --- |
| Ashwagandha KSM-66® | 150mg | ** |
| Cordyceps | 150mg | ** |
| Rhodiola Extract | 100mg | ** |
| Schisandra | 100mg | ** |
| L-Theanine | 30mg | ** |
| L-Tyrosine | 30mg | ** |
| Kelp Extract | 50mg | ** |
| Chromium | 40µg | 100% |
| Vitamin B5 | 12mg | 200% |
| Vitamin B6 | 4mg | 286% |
| Magnesium | 56mg | 15% |
| Selenium | 75µg | 136% |
| BioPerine® Black Pepper Extract | 2.5mg | ** |

* NRV - Nutrient Reference Value
** No NRV Established
Description

Stay Calm

®

is a blend of botanical herbs, vitamins and minerals to help you manage stress and relieve the symptoms of anxiety so you can put them behind you and focus on getting the most out of your day.

Our

Ashwagandha KSM-66®

is acclaimed for supporting your mental wellbeing, helping reduce the symptoms of stress and bringing a sense of calm, promoting relaxation in your body. Ideal for demanding and active lifestyles, helping you feel less anxious, our Ashwagandha KSM-66

®

is recognised by experts as the optimal form of this natural herb (an adaptogen) from India, where it is carefully extracted and has been taken for centuries as a natural source of energy and vitality when you need it most.

Rhodiola is a wonder-herb (an adaptogen) that helps you cope calmly with stress, and maintain emotional balance, providing you with energy, stamina and mental capacity to overcome the effects of stress such as lack of focus, tension, irritability, and poor productivity. It is often used to aid physical endurance in athletes because it also helps protect your body from physical stress.

Cordyceps is an adaptogen that has been used in traditional Chinese medicine for centuries and is acclaimed to increase your body's adaptability and resistance to fatigue, stress and anxiety by stimulating the adrenal glands and modulating your nervous system.

Schisandra is a plant that is used as an adaptogen for increasing resistance to the effects of stress, helping you recover your physical and mental wellbeing.

L-Theanine is a calming amino acid (organic compounds in your body that form proteins) which has been shown to help you relax. L-Tyrosine is also an amino acid that is used in the production of neurotransmitters that help send messages through your brain and are thought to balance your mood and improve your cognitive performance in stressful situations.

Kelp helps your body fight against free radicals and oxidative stress.

Magnesium contributes to normal psychological function.

Selenium contributes to the protection of cells from oxidative stress.

Vitamin B5 contributes to normal mental performance.

Vitamin B6 contributes to normal psychological function.

If you're taking antidepressants or medication for depression, or if you have an auto-immune or thyroid condition you should consult your GP or a medical professional before taking Stay Calm

®

.

Food supplements should not be used as a substitute for a varied balanced diet and a healthy lifestyle. If you are pregnant, breastfeeding, taking any medications or under medical supervision, please consult a doctor or healthcare professional before use. Discontinue use and consult a doctor if adverse reactions occur.

References:
Ingredients

INGREDIENTS: Ashwagandha KSM-66® (Withania somnifera), Cordyceps (Cordyceps Sinensis), Schisandra Berry (Schisandra chinensis), Rhodiola (Rhodiola rosea) Extract, L-Tyrosine, L-Theanine, Magnesium Citrate, Selenium (L-Selenomethionine), Vitamin B5 (Pantothenic Acid, Calcium Salt), Kelp (Fucus vesiculosis) Extract, Vitamin B6 (Pyridoxine Hydrochloride), BioPerine® Black Pepper (Piper Nigrum) Extract, Chromium Picolinate, Capsule Shell (HPMC, vegetable cellulose).

FREE FROM: Added Sugar, Starch, Sweeteners, Gluten, Wheat, Soya, Lactose, Dairy, Artificial Flavours, Colours and Preservatives.