Ashwagandha KSM-66®
500mg
30 capsules ▪︎ 1 a day
Plastic free & compostable pouch
Free refillable Pill Tin on 1st order
Frequently paired with...
What our customers say
I always know if I haven't taken it as I have more anxiety and mood swings again! It never fails to calm me down and get my emotions well balanced.

Lar
I was amazed how well this worked in getting me into a more regular sleep pattern. I take it about 6pm after dinner and generally find I'm asleep by about 10pm. I still have the odd night when my brain is too wired to sleep but these are a lot less frequent than they used to be. Very happy with the product.

Karen
I've taken the Ashwagandha consistently for a month now and I have to say, this is the most chilled out I have been in as long as I can remember!

Noreen
These Ashwagandha capsules work better than any other brand I've tried. Feel calmer and they give you a great nights sleep.

Linda
Been using for almost a week now and I'm thrilled to report that they seem to be working! At the moment I can't quite believe it.

Denise
Best aid to a good nights sleep. One does not wake up heavy headed or woozy. Shall buy again.

Jenny
I am struggling with sleep at the moment and this product helps my mind to switch off and go to sleep. It is also very useful during times of stress through out the day such as prior to a meeting or another stressful situation.

Sian
Great quality product Have tried others on the market but returned to this one. The subscription service is very good 👍🏼

Georgia
Great product, really good for sleep

Stuart
Brilliant product, really helped my anxiety. Good value just marvellous.

Alison
Great product. I have been taking this for the last 3 months a couple of hours before bed and it's helping me sleep.

Joanne
Been taking these for 2 weeks, feel less stressed and can focus more easily. Great value for money. Highly recommended.

Diana
Using it for almost a month and I'm very pleased with the quality 😊

George
I like this product. My anxiety and sleep have both improved by taking this.

Ruth
After breast cancer treatment I can't take any of the usual herbal remedies - red clover etc - this product keeps me just about level and sane!

Nicola
Ever since taking this product I have noticed that now, I rarely have those nervous, anxious types of feelings. To ensure it was definitely the Ashwagandha that was helping me, I decided a while ago to stop taking them for 2 weeks to see if I felt any different and within days… I was back to my old anxious/nervous/stressed self even though I had no particular reason to feel that way.

Fiona
I can't believe how much this product actually relaxes me and helps me go about life and stops all those horrible anxious/nervous feelings taking over.

Ms Mullin
This product really works for me highly recommended.

Lynne
Quick delivery. Have only just started taking them, I seem to be a bit calmer so all good.

Janice
My anxiety has been reduced significantly since using this.

Rosie
I am recovering from breast cancer and have really struggled with energy. Ashwagandha has freed up some energy, so pleased!

Mukau
After being sceptical I bought these and what a change in myself highly recommended.

Michele
Excellent product and nicely packaged. I'm feeling better already.

Patricia
Only been using for a couple of weeks but I'm already feeling calmer and my sleep has certainly improved.

Ms Biggs
Excellent, quick and noticeable improvement to anxiety and stress response.

Chris
Very pleased with these tablets. They have actually helped calm me during dealing with my mother's terminal cancer diagnosis. No tiredness just a gentle sense of calm. I also sleep better with these.

Mrs Varley
This product is a game changer! Seriously - after a couple of days of taking it I felt so much calmer and content. As someone who suffers with chronic anxiety I really recommend it and it is such a good price too! Win Win.

Rachel
I'm feeling soo much better from taking these daily - definitely recommend 👌🏽

Jill
Love it!!!! This is something I have repeatedly ordered because I'm so happy with how it makes me feel!

Jane
Not taken these for long maybe 8 days, but do feel a difference in my stress levels.

John
Still working keeping me on an even keel ❤️❤️❤️

Debbie
Gives you your mojo back... highly recommended.

Michael
Brilliant product really works.

Tim
This actually works. I've felt much calmer since I've been taking it.

Victoria
I have been taking this for a while now and it works. Always a fast efficient service. Would definitely recommend.

Gillian
Find Stay Calm and Ashwagandga products very helpfully plus delivery time is brilliant.

Sally
This Ashwaganda is really effective, and the little storage tin is a brilliant idea.

Mary
I've been taking this for 3 weeks and have definitely noticed an improvement in my sleep pattern. I still wake at night but not as often and find I drop back off to sleep quickly. I'll continue taking this along with Meno friend.

Debra
I took Ashwagandha a few years ago for sleep but it was very expensive. Then I found Dr Vegan KSM 66 and I'm very happy . I know it helps the stress symptoms in my body from the menopause and it helps me relax The quality and ethos of Dr Vegan is excellent, I recommend them to all my friends and family.

Alison
I feel much calmer and more 'level' in the face of a horrible situation which isn't likely to change anytime soon, and hopeful that these will help to lessen the impact of long term stress, worry and sadness on my own health.

Jayne
Clinically studied and acclaimed
Ashwagandha KSM-66® is a full-spectrum extract with the highest concentration of withanolides. From improving resistance to stress, helping overcome anxiety, enhancing memory and cognitive function, and insomnia, to supporting your strength, stamina and endurance, there are many benefits of Ashwagandha KSM-66®.
8 surprising benefits of Ashwagandha
Why take Ashwagandha KSM-66®?

Clinically proven to reduce feelings of anxiety
Helps your body manage stress: lowers cortisol and promotes a calm sense of wellbeing
The Indian ginseng: taken in India for thousands of years
100% organic

Optimal KSM-66® form
Natural extraction: all core compounds retained
Allergen-free: No soya, gluten, dairy, wheat, sugar or starch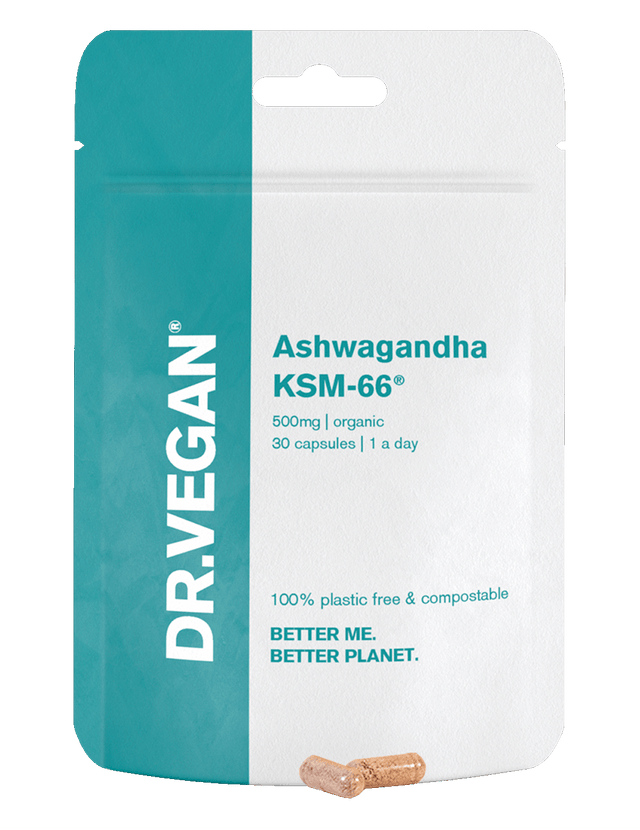 Questions? We have answers:
What is Ashwagandha KSM-66®?

Does your Ashwagandha help with sleep?

When is the best time to take Ashwagandha?

Is your Ashwagandha KSM-66® organic?

What are contraindications with Ashwagandha?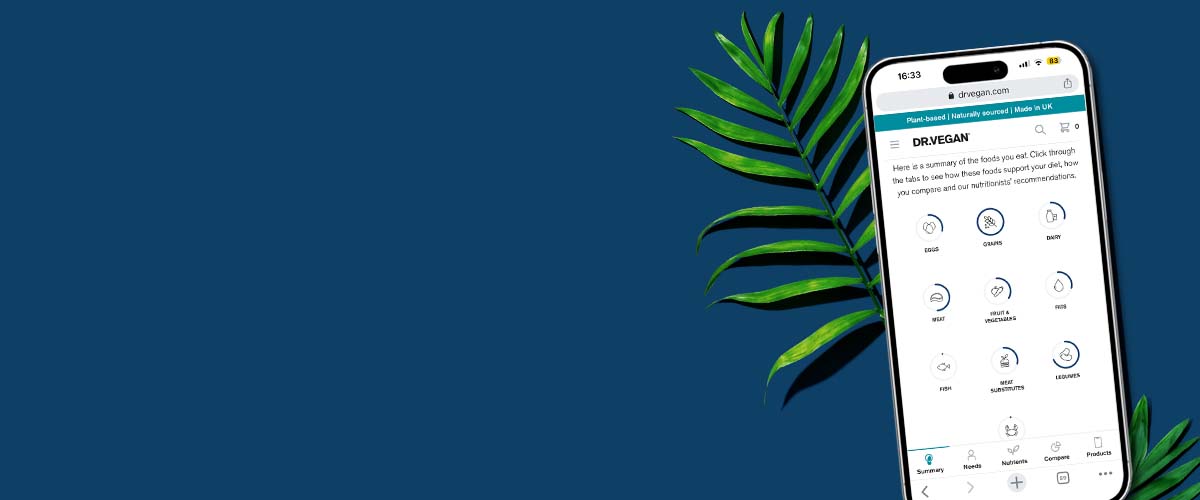 NOT SURE WHAT YOUR DIET IS MISSING?
Create your FREE Diet Profile today and discover the nutrients your body needs and what you may be missing.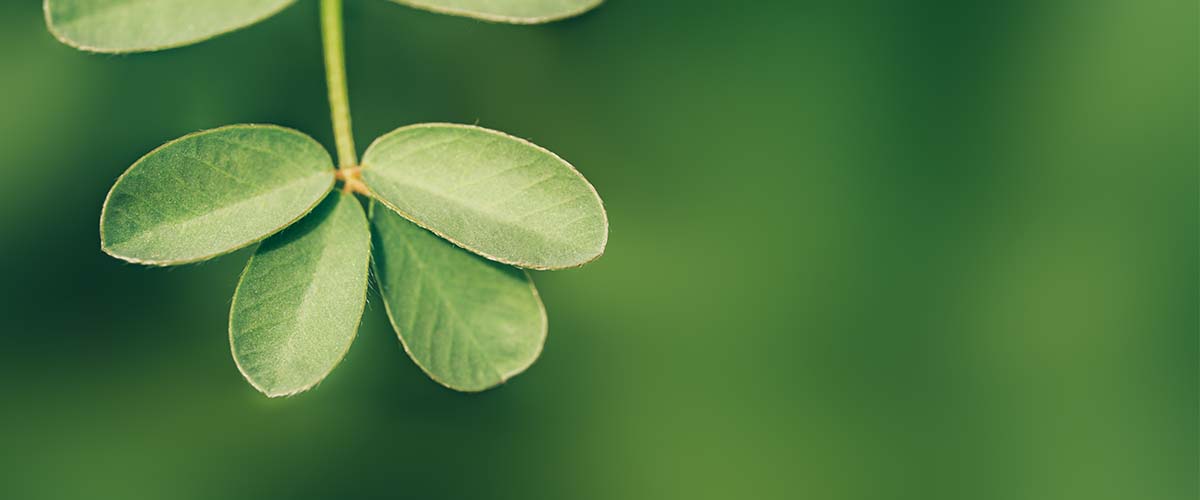 PLANET POSITIVE
All our products are plant-based, naturally sourced with zero nasty additives and certified home-compostable. By giving customers a sustainable, plastic-free supplement option, we've helped save over 15 tonnes of plastic from entering landfill.
Nutrition

| | PER CAPSULE |
| --- | --- |
| Organic Ashwagandha Root Extract (5% withanolides) | 500mg |

* NRV - Nutrient Reference Value
** No NRV Established
Description

DR.VEGAN® Ashwagandha KSM-66® provides 500mg of organic ashwagandha root. Not found in any typical diet, Ashwagandha has become a much-acclaimed herb as a result of the wide range of benefits it provides.

This natural herb is classified as an adaptogen, helping the body to manage stress and anxiety.

If you have an auto-immune or thyroid condition, or you're taking medication for these, you should consult your GP or a health practitioner before taking Ashwagandha.

Food supplements should not be used as a substitute for a varied balanced diet and a healthy lifestyle. If you are pregnant, breastfeeding, taking any medications or under medical supervision, please consult a doctor or healthcare professional before use. Discontinue use and consult a doctor if adverse reactions occur.
Ingredients

INGREDIENTS: Organic Ashwagandha KSM-66® (Withania somnifera), Capsule Shell (HPMC, vegetable cellulose).

FREE FROM: Added Sugar, Starch, Sweeteners, Gluten, Wheat, Soya, Lactose, Dairy, Artificial Flavours, Colours and Preservatives.

Food supplements should not be used as a substitute for a varied balanced diet and a healthy lifestyle. If you are pregnant, breastfeeding, have any existing health conditions, taking any medications or under medical supervision, please consult a doctor or healthcare professional before use. Discontinue use and consult a doctor if adverse reactions occur.