Raspberry Smoothie Bowl (Ve)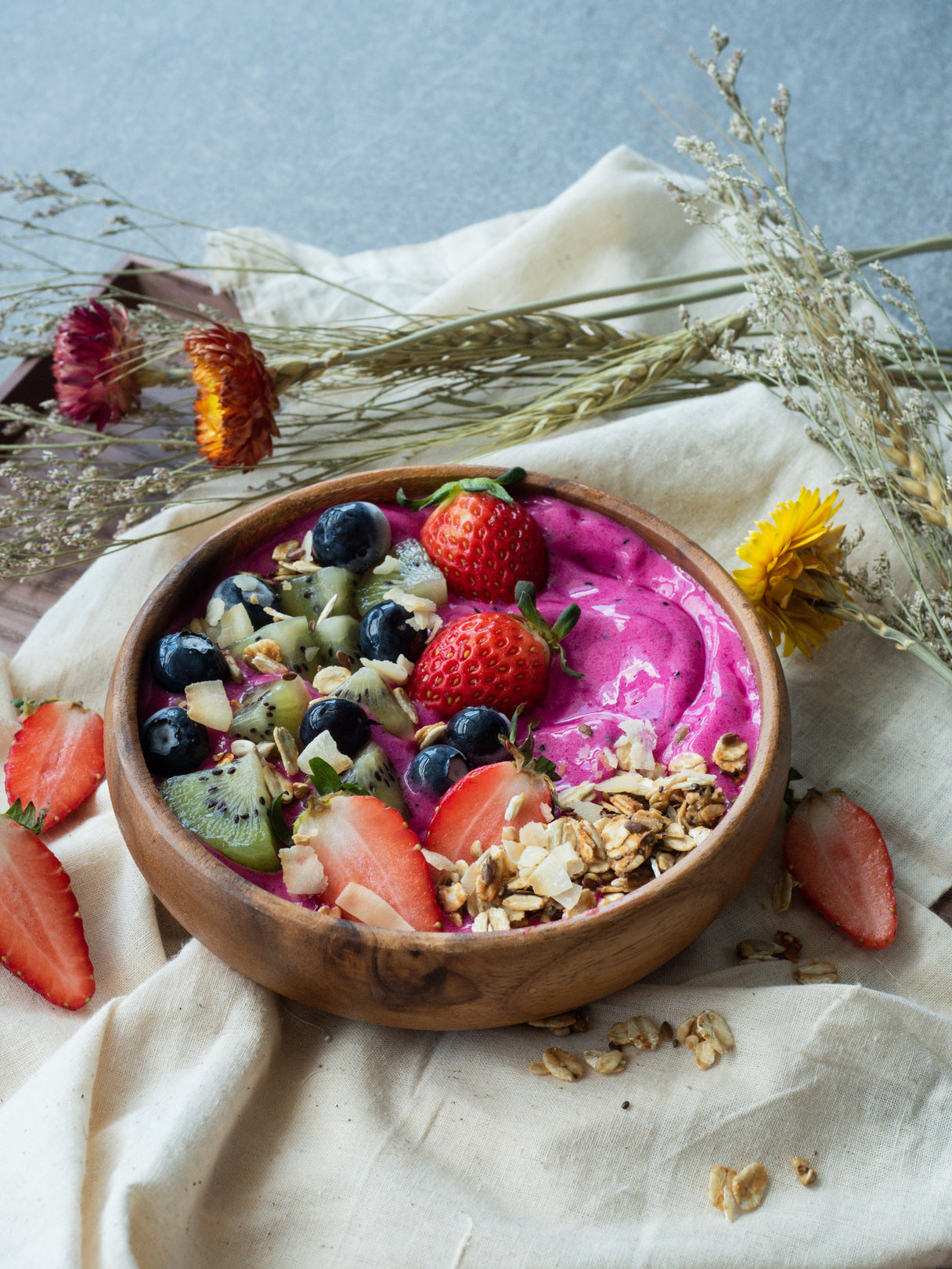 Start your day with a cool, refreshing and healthy smoothie bowl. Perfect for all ages and a great way to get children to eat fruit. This is a vegan-friendly recipe too. 


Easy to make and takes the same amount of time as it takes to make toast. No excuses!


Ingredients (for 2 portions)
3 bananas, these can be frozen but not essential 
1 cup/123g raspberries (no set rules, add a handful and adapt accordingly if you like.)
1 cup/152g strawberries (no set rules again!)
1/2 or 125g cup soy milk / almond milk / oat milk (your choice!) 
1 tbsp chia seeds, as a source of plant-based protein
Optional toppings include: mint leaves, watermelon slices, blueberries, almonds, coconut flakes, chopped mango, kiwi and granola.
You can also eat this dish alongside taking your daily supplements, or even adding the contents of the capsule into smoothie mixture and blend. Mixing the formula does not lower the efficacy. Discover our range of vitamins and supplements.
Recipe
1. Wash raspberries and strawberries, chopping off the green stalks. If you have frozen fruit this has likely already been done.
2. Peel bananas and add the fruit to the blender. If you do not have a blender, add it to a big bowl and mash and whisk. 
3. Add milk to the blender/bowl and blend until required consistency, the smoother usually the tastier. 
4. Add the berries and chia seeds. Keep blending. If you are using a bowl you may like to opt for a potato masher at this point for more power.
5. When you reach your required consistency stop blending/whisking. 
6. Pour into a bowl and add your toppings. 
7. Share your bowl with us at @drveganco on Instagram and Facebook.
You may also like to make a summer drink, such as our Sunshine Refresher Fizz.
-----
If you enjoyed this recipe, we recommend: The Best Vegan Pizza and Baked Feta Spinach Pasta (Ve)
Discover our range of sustainable vitamins and supplements
Want to hear more from our nutritionists? Sign up to our email newsletter for insights and exclusive offers: